Justin and Hayley Bieber celebrate the holidays in their dressing gowns - and we're obsessed
Cute!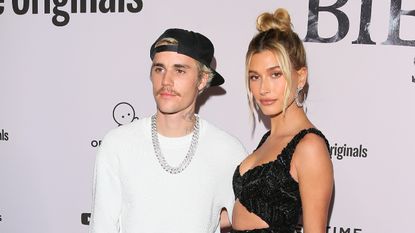 (Image credit: Getty)
With her supermodel status, Hailey Bieber can wear anything and it be a total hit.
But her and Justin Bieber's holiday outfits just took comfort to a new level as the couple donned dressing gowns and blankets to watch the sun set on Christmas Day.
Justin shared the adorable snap on Instagram and claimed to still be "obsessed" with his wife after two years of marriage.
In an ode to Hailey, he wrote, "What a way to spend Christmas night with the absolute love of my whole existence. Obsessed with you so much it actually hurts lol."
Of course the supermodel still looked incredible, because Hailey's skincare routine means she looks flawless 24/7.
Despite still being smitten, the couple have made no secrets about marriage being tough and have even sought advice form a marriage counselor.
Speaking candidly about their romance, Hailey told Vogue, "The thing is, marriage is very hard. That is the sentence you should lead with. It's really effing hard."
Hailey, 24, and Justin, 26, have enjoyed two weddings - one in a New York City courthouse in 2018 and again in a traditional wedding ceremony in South Carolina a year later in 2019.
But, before popping the question to Hailey, Justin questioned whether he'd be able to remain faithful to the model.
Opening up on The Ellen Show, the singer said, "I felt like, in the past, we had talked about, you know, me asking the question, and I felt like she would say, 'yes.'
"Am I able to make this commitment as a man and be able to honor, you know, what I say, you know, because that's a serious commitment when you say you're gonna love someone for better or for worse and, like, be faithful. That's huge. Am I able to do that?"
Thankfully he made the commitment and now sees Hailey as the only "certain" part of his life.
"Hailey's very logical and structured, which I need," he revealed. "I've always wanted security — with my dad being gone sometimes when I was a kid, with being on the road. With the lifestyle I live, everything is so uncertain. I need one thing that's certain. And that is my baby boo."
You guys!
Gina Tonic is a creative freelance culture journalist based in Manchester, but originally from South Wales. She champions a feminist perspective in her work and has been writing professionally for over five years.