Hailey Bieber skincare routine – inside the star's pre-work regime
Copy and pasting this onto our faces immediately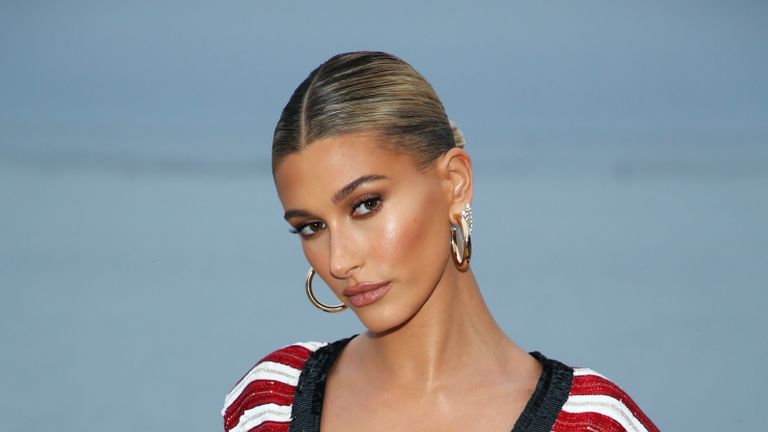 (Image credit: Getty Images / Phillip Faraone / Stringer)
Ever wanted a peek inside Hailey Bieber's skincare routine? You're in luck, as the star has just shared her current morning winter skin regime on Instagram.
It's well known that Ms Bieber is into her skincare, once telling Dr Barbara Sturm on her YouTube series that she "would never ever ever sleep with make-up on" – even when she's drunk. Same girl, same. 
Fortunately, we've just had even more of an insight into the star's skin habits. Taking to Stories on Thursday, the star posted a few tips and tricks she has up her sleeves when it comes to winter skincare.
What is Hailey Bieber's skincare routine?
The first step in Ms Bieber's winter skincare routine is a moisturizing mask, which she keeps on for 10 minutes, paired with a pair of hydrating under eye masks. According to Instagram stories this is her current morning routine, which she applies before work.
Next, she applies a peptide serum and moisturizing serum containing niacinamide to damp skin – a tip she reportedly picked up from Dr Sturm. When it's cold (i.e. right now), she then applies a thin layer of a light moisturiser to help fend off the harsh effects of wintery weather. Read our guide to the best moisturizer for dry skin for a few recommendations.
Finally, she applies SPF as her last step – this makes us especially happy to hear as remember, you must wear SPF all year round, not just in the summer months!
What skincare does Hailey Bieber use?
Hailey has been an ambassador for bareMinerals since 2018, so it's highly likely she uses lots of their skincare. According to her picks on the brand's website, her favourites include the original Prime Time primer, Complexion Rescue Tinted Moisturiser as well as lots of bare's make-up products.
According to Women's Health, she is also a fan of SkinCeuticals and uses their C E Ferulic – one of the best Vitamin C serums around. Other brands that have been spotted on her Insta Stories include Drunk Elephant, Augustinus Bader and, of course, Dr Barbara Sturm.
Whatever it is that keeps her skin looking great, we'll happily take a slice of it.