Maybelline, Morphe and your other favourite beauty brands now come in black packaging for a very important cause
Get involved in the Make It Black campaign.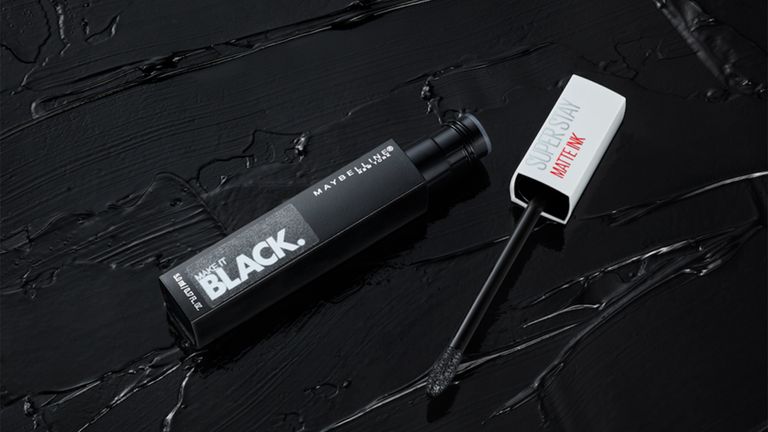 (Image credit: Make It Black)
Sharon Chuter is shaking up the beauty industry with the Make It Black campaign. 
In the wake of George Floyd's killing last year, the Uoma Beauty founder launched the #PullUporShutUp hashtag, encouraging brands to publicly disclose the number of black employees in leadership roles at their companies.
That hashtag led to the creation of an entire organisation, Pull Up For Change, which holds these same brands accountable for diverse hiring practices. Now, in honour of Black History Month, Chuter, together with Pull Up For Change, have unveiled the Make It Black campaign.
Launching on 5th February, products from iconic beauty brands such a Maybelline, Morphe, Briogeo, NYX Professional Makeup, and Uoma Beauty will sport limited edition black packaging as a way to showcase the beauty of the colour. Black often has negative - even sinister - connotations so the idea behind the new-look packaging is to redefine people's perceptions and make black synonymous with luxury and beauty. 
Chuter has even petitioned for the Oxford English Dictionary and Merriam Webster Dictionary to update their definitions of the word 'black'.
"Language plays a critical role in how we perceive the world," Chuter said in a statement. "The function of language goes beyond expressing ideas and concepts, it shapes thought and defines our collective consciousness. Language should be neutral, unbiased and reflective of our current realities. It is, in this regard, that the dictionary has work to do."
Shoppers can purchase these special products from the Make It Black website, the  brands' official websites, or over at Ulta. 
It's time to use your beauty dollar to take a stand.