Maya Jama tells fans to not put off their smear tests after receiving abnormal results
Maya Jama urges fans to get checked and not to worry about feeling awkward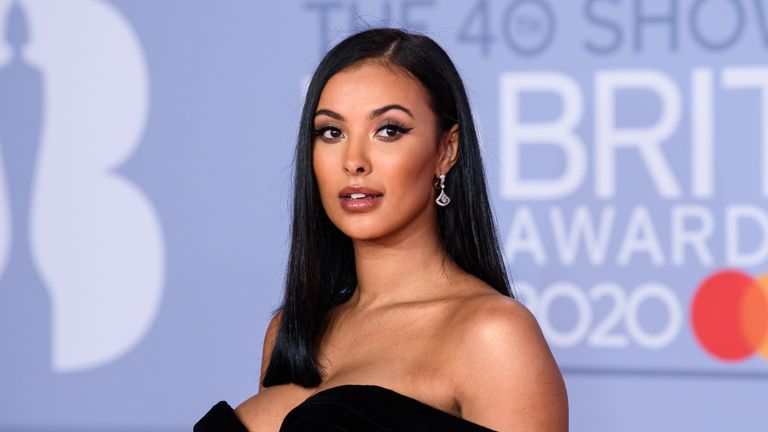 (Image credit: Getty Images / Joe Maher / Stringer)
Going to the doctor's under any circumstance can be daunting, more so when you know you're having a more intimate exam or check-up. Though crystals and self-care are great for many things, they won't help you avoid the doctor for your smear test. It's important to keep your check-ups and now Maya Jama has urged followers on Instagram to just get it done.
Due to the pandemic, people are finding it more nerve-racking to go to the doctors. Jo's Cervical Cancer Trust found that only one in ten women would definitely go to their smear test, and 22% said they were less likely to go. The NHS is also dealing with a backlog of appointments, but you can still book your test or join a waiting list.
The phrase 'smear tests' doesn't exactly invoke good feelings, but the tests are essential for preventing cervical cancer.
Maya Jama has taken to Instagram to tell her followers to stop putting them off after delaying her own. Maya said she has put off her second check-up for a year and now her doctor has found abnormal cells. She said: "it's very rare that I get serious but I don't see it talked about enough. Girls, if you haven't done it already, go and get your smear tests."
She continued: "I know it's uncomfortable and awkward, but it's not that bad and it's so important."
Maya explained that her doctor said she had CIN 2 (grade two, cervical intraepithelial neoplasia). She said that a biopsy was taken and has been sent off to get checked, and she will find out the results.
CIN is not cancer, but it does means that abnormal changes that may lead to cancer are present in the cells that line the cervix. There are three grades; CIN 1 requires monitoring, CIN 2 and CIN 3 have a higher risk of developing into cancer, and treatment will usually be offered. Your healthy professional or a cancer charity can provide further information.
Maya told followers: "You have to monitor these things and it's better to catch it sooner rather than later."
(On my insta stories) but if you're putting it off, please go & book now It could literally save your life ❤️🙏🏽 https://t.co/vP1LoC4QO6February 1, 2021
See more
Smear tests are quick, routine and it's important to not put it off. The NHS says the test itself takes five minutes, and the whole appointment should take ten. It's usually performed by a female doctor or nurse, and you can request one.
As Maya says: "Just get checked, don't put it off, it's minor. They're professional doctors, they've seen a million fannies."