What a dermatologist wants you to know about THAT micellar water TikTok trend
We asked a dermatologist whether DIY micellar foam is really such a good idea...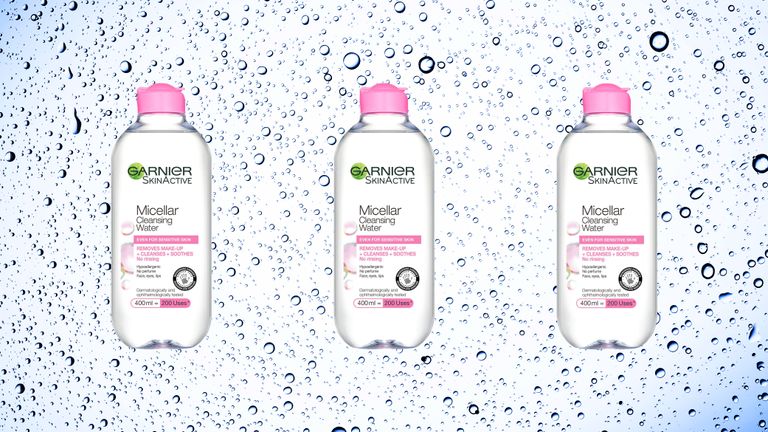 (Image credit: Getty Images / Garnier)
Beauty TikTokkers have been sharing a nifty "hack" that supposedly makes using micellar water to remove your make-up even easier. It's fun, it's funny but it's also... kind of gross to me?
This is the app that blew up the Maybelline Sky High Mascara, the KVD Beauty Good Apple Foundation and trends like Space Girl make-up, so it's not totally surprising that this has gone viral, too.
In these particular clips, users apply their micellar water of choice to a cotton pad, blow bubbles through said pad and use the thick resulting foam to take off their make-up.
To get a professional verdict on whether this trend is a) worth trying and b) at all hygienic, I asked Consultant Dermatologist Dr Justine Kluk (opens in new tab) for her thoughts. Spoiler: pls don't try it at home.
Does the Micellar Water TikTok Trend actually work?
The case against this trend being, er, not great for your skin is twofold. One, you're potentially making your beloved micellar water less effective. "Changing the form of a cosmetic product and using it in a way that was not intended when it was tested in the lab could alter effectiveness, and potentially also increase the risk of having a reaction to the product," Dr Kluk explains. Not ideal.
Secondly, as I feared, the method isn't exactly hygienic either. "Whilst a lot of [the foam] may just be hot air, we do have a whole host of microbes living inside our oral cavity that are different in composition to those that live on the surface of our skin. I'm not sure I would want to be blowing them out and spreading them all over my face," Dr Kluk adds.
All in all, it's a no from our top dermatologist. "I wouldn't do it myself," she tells us. "If I want a foaming cleanser, there are plenty of good foaming cleansers on the market. I like my micellar water as it is!"
There you have it. Please just stick to taking off your make-up with micellar water and your regular ol' cotton pads and following up with cleanser if you wish. Your life is not a lie!
Lucy is a beauty journalist who has written for titles including Marie Claire, Cosmopolitan, OK!, woman&home and Women's Health, as well as regularly contributing to My Imperfect Life. Her work covers everything from skin and haircare tips to trying and testing the latest beauty launches, and interviewing celebrities and experts. A certified dog person, her other interests include mental wellbeing, books, piña coladas and not getting caught in the rain.