Michael B Jordan might have a new bae - just in time for Thanksgiving
Michael B Jordan is said to be dating again after he's spotted travelling with Future's ex, Lori Harvey.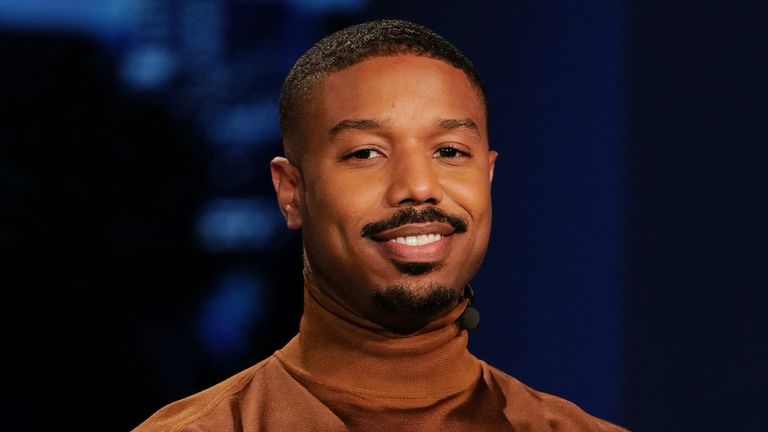 (Image credit: Randy Holmes / Contributor)
Michael B Jordan appears to have got himself a new girlfriend - just in time for Thanksgiving!
Fans have been speculating over his relationship with Lori Harvey, after they were spotted jumped in a ride after disembarking a commercial Delta Airlines plane in Atlanta in full sweats with joggers.
Lori, who's the daughter of Family Feud host Steve Harvey and famously dated rapper Future, was seen also holding a pillow - maybe a clue that things got pretty cozy in first class?
Lori's father Steve recently bought a $15m mansion in the area, understood to be the former home of Tyler Perry, which is likely the reason why the pair travelled there.
Lori is said to have dated the likes of Dutch soccer player Memphis Depay, Trey Songz, Diddy, and one of his sons, Justin Combs.
And her last relationship with Future is thought to have fizzled out earlier this year, despite celebrating her 23rd birthday in Jamaica back in January.
Future has since moved on with a new squeeze - Dess Dior - so it's unlikely the pair are going to rekindle their old romance, making these rumours even more possible.
And when it comes to showing his feelings, Michael isn't a stranger to showing his family how much they mean to him. He recently uploaded a snap with his mom and captioned it: "Happy Birthday to one of the strongest, most artistic, loving, caring and funny people I know. Thank you for your support throughout the years. I love you and celebrate you everyday!"
We're going to keep an eye on these two...