These best selling vegan spot patches have over 35,000 Amazon reviews
Find out why the top-rated Mighty Patches are so very popular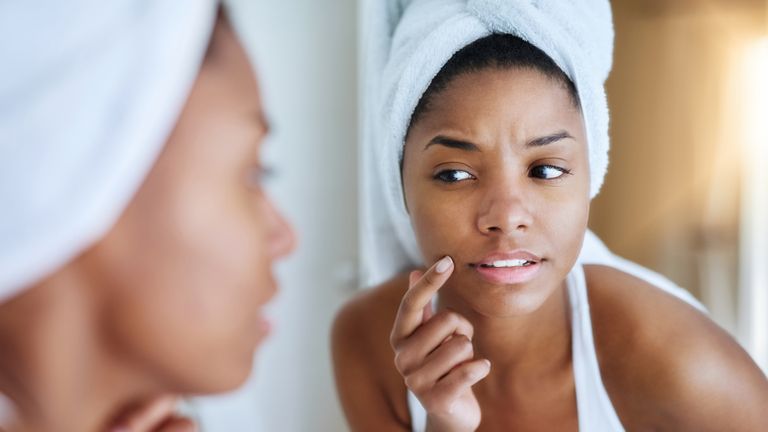 (Image credit: Peopleimages via Getty Images)
Few things beat a top customer-rated skincare buy, and these vegan spot patches are the latest to catch our eye. The Mighty Patch by Hero Cosmetics is one of the best selling Amazon beauty products with over 35,000 customer reviews, 23,000 of which are 5-star. Not bad, huh?
These nifty little patches are designed to help calm down fluid-filled pimples, aka whiteheads and can be used consecutively, depending on how huge said spot is. They're made using hydrocolloid, a substance that helps to draw pus and impurities from the skin – making them a great blemish-buster.
And the glowing consumer reviews speak for themselves. "I bought these after seeing a review online on another website - i've used them a couple of times and i've been really pleased with the results!" writes one five-star Amazon reviewer.
"After overnight use, the blemishes are flat and settled and there's no unnecessary redness. can then easily be covered with make up and heal fast," they add. "I think in the long run it will help me avoid any more scarring."
Another adds: "First time I have tried these little things and they're truly amazing. Pop them on if you have a spot you think is going to come to a head/has one and by morning it's free of gunk and the spot is flat. I've recommended them to multiple of my friends, they're SO worth the cash!!! Incredible!!"
How to use Mighty Patch stickers
Prep the pimple – cleanse skin and allow to dry
Apply your patch – press for 5 seconds to ensure it adheres properly
Leave for at least 6 hours – or leave overnight, but no more than 10 hours
Repeat if needed – if it's a particularly big spot, repeat the process if necessary
Shop the Mighty Patch Acne and Pimple Patches
Mighty Patch Original Patches, $7.99 for 24, Target (UK £15.40 for 36, Amazon)
Hydrocolloid spot patches designed to reduce inflammation and drain fluid from pimples.View Deal
The Original patches are so very popular that they're currently sold out on Amazon – but you can still pick them up at Target, Ulta Beauty and Liberty London. As well as the original acne and pimple patches, Mighty Patch also offers dark spot and invisible daytime versions.
Who are we to argue with 23,000 five star ratings?
Lucy is a beauty journalist who has written for titles including Marie Claire, Cosmopolitan, Women's Health, InStyle and Woman & Home, and regularly contributes to My Imperfect Life. Most recently she was Junior Beauty Editor at Marie Claire. Covering skincare, haircare, make-up and wellbeing, her job involves anything from picking the brains of the world's top dermatologists to swatching the latest and greatest foundations. When she's not got beauty on the brain, you're most likely to find her spending time with dogs (her sister owns one very sassy cockapoo), reading or sleeping. She's also a big fan of RuPaul's Drag Race, rosé and and house plants that stay alive.