Miley Cyrus pens emotional open letter to her alter-ego Hannah Montana
The star shared the two-page handwritten letter on Instagram in honor of the show's 15th anniversary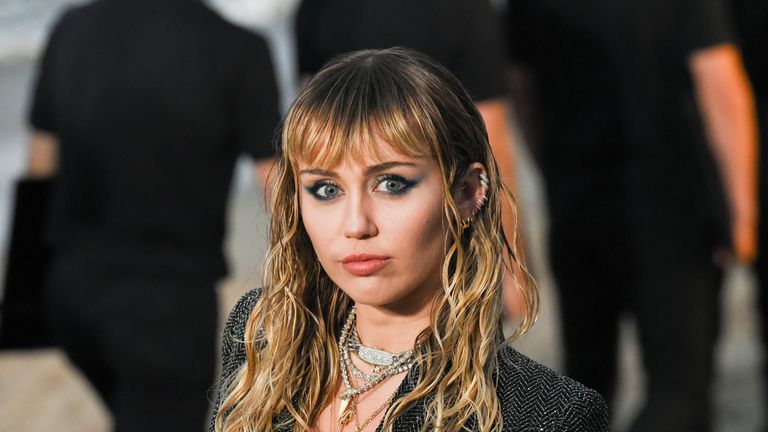 (Image credit: Presley Ann / Stringer)
Miley Cyrus has shared a heartwarming open letter to her Disney alter-ago, Hannah Montana, to mark the show's 15th anniversary. 
Fans will know that the show ran for four years from 2006 to 2011, with Miley starring as the title character in almost 100 episodes. 
"Hi Hannah, it's been a while," she wrote in the handwritten letter. "Since the first time I slid those blonde bangs over my forehead in the best attempt to conceal my identity. Then slipped into a puke pink Terry cloth robe with a bedazzled HM over the heart. I didn't know then... that's where you would live forever. Not just in mine but millions of people around the world.
"Although you are considered to be an 'alter ego' in reality there was a time when you held more of my identity in your glove than I did in my bare hands," she continued. "We had an equal exchange in which you provided a superlative among of fame in return for the anonymity I could give to you. 
"But, A LOT has changed since then. You were like a rocket that flew me to the moon and never brought me back down." 
Miley also revealed that many major moments in her life had occurred while filming the show, including her grandfather passing away, falling in love and getting her first car.  
"You have all my love and upmost gratitude. Breathing life into you for those 6 years was an honour," she continued. "I am indebted not only to you Hannah but to any and everyone who believed in me from the beginning. You all have my loyalty and deepest appreciation until the end. With all sincerity I say THANK YOU!" No, you're crying.
Brb, off to binge Hannah Montana on Disney Plus.
Lucy is a beauty journalist who has written for titles including Marie Claire, Cosmopolitan, Women's Health, InStyle and Woman & Home, and regularly contributes to My Imperfect Life. Most recently she was Junior Beauty Editor at Marie Claire. Covering skincare, haircare, make-up and wellbeing, her job involves anything from picking the brains of the world's top dermatologists to swatching the latest and greatest foundations. When she's not got beauty on the brain, you're most likely to find her spending time with dogs (her sister owns one very sassy cockapoo), reading or sleeping. She's also a big fan of RuPaul's Drag Race, rosé and and house plants that stay alive.