The most iconic awards season dress of all time has been revealed
Can you guess which celebrity red carpet look has been crowned the most iconic of all time?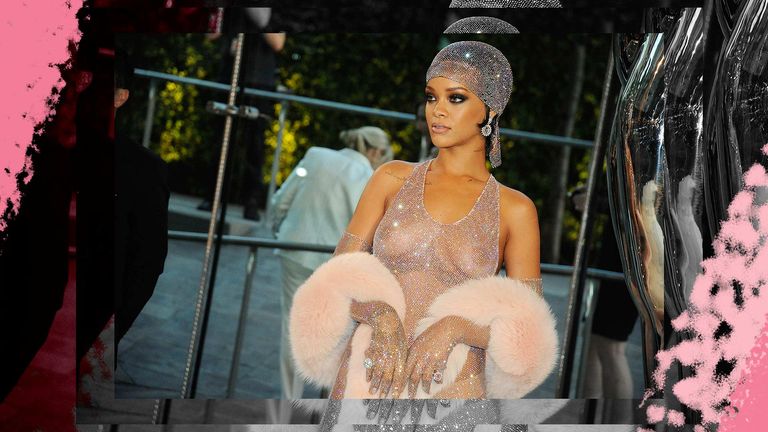 (Image credit: Getty Images / Rabbani and Solimene Photography )
The 2021 Golden Globes will be held this weekend, so naturally we're looking back on some of the most iconic award season red carpet gowns of all time. Because there's nothing quite like a little red carpet nostalgia...
Granted, this year's ceremony will look a little different because of the ongoing pandemic, but there's no reason the virtual show will be any less fabulous!
Recent research conducted by SaveOnEnergy looked at 50 award season dresses to find out which would be voted the most iconic of all time. The company also found that 7 in 10 women say that seeing a celebrity in a vintage or recycled outfit encourages them to shop secondhand.
Taking the top spot is none other than Jennifer Aniston in vintage John Galliano for Christian Dior at the 2020 SAG Awards – one of her many iconic red carpet looks. Keep reading for the top 10 most iconic vintage gowns to have ever graced the red carpet.
The most iconic awards season dresses of all time
1. Jennifer Aniston
Jennifer Aniston in the aforementioned John Galliano gown for Christian Dior, at the 2020 SAG Awards.
2. Mary-Kate and Ashley Olsen
Mary Kate and Ashley Olsen also in John Galliano for Christian Dior at the 2015 Met Gala Ball.
3. Reese Witherspoon
Reese Witherspoon wore this beautiful 1955 vintage Christian Dior gown to the Oscars in 2006.
4. Kim Kardashian
Yet another ranking for John Galliano for Christian Dior, Kim Kardashian wore this vintage number from 1997 on the American Influencer Awards red carpet in 2019.
5. Kate Moss
Kate Moss wore this black feathered gown on the red carpet at the 1998 Cannes Film Festival.
6. Amal Clooney
Amal Clooney attended a dinner celebrating The Prince's Trust at Buckingham Palace in 2019 wearing this beautiful Jean-Louis Scherrer by Stephanie Rolland gown.
7. Renée Zellweger
This 1950s yellow gown by Jean Dessès was worn by Renée Zellweger on the 2001 Oscars red carpet.
8. Natalie Portman
Natalie Portman wore this red polka dot Christian Dior number from 1954 to the 2012 Oscars. The dress was then sold at auction for $50,000 later that year!
9 & 10. Jennifer Lopez
Tying in ninth place is Jennifer Lopez's vintage pastel green Valentino gown from the 73rd Oscars in 2003.
9 & 10. Julia Roberts
The other vintage dress in ninth and tenth place is also by Valentino, a monochrome ballgown worn by Julia Roberts to the Oscars in 2001.
Don't know about you, but we do love a vintage ballgown!
Which of these iconic looks is your favorite?
Lucy is a beauty journalist who has written for titles including Marie Claire, Cosmopolitan, Women's Health, InStyle and Woman & Home, and regularly contributes to My Imperfect Life. Most recently she was Junior Beauty Editor at Marie Claire. Covering skincare, haircare, make-up and wellbeing, her job involves anything from picking the brains of the world's top dermatologists to swatching the latest and greatest foundations. When she's not got beauty on the brain, you're most likely to find her spending time with dogs (her sister owns one very sassy cockapoo), reading or sleeping. She's also a big fan of RuPaul's Drag Race, rosé and and house plants that stay alive.