Netflix's new gaming feature is set to bring hours of entertainment
Finished everything on your to-watch list? There's good news—the streaming platform is stepping into the world of gaming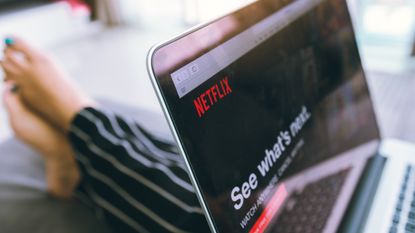 (Image credit: Getty)
It's likely you've been pretty gripped by Netflix shows of late—thanks to trending series like Too Hot To Handle, Virgin River, and Sex/ Life. Well, prepare to spend even more time on the popular streaming platform. Just not in the way you think.
That's because the company is launching a gaming offering that is set to bring you hours of entertainment. The exact details of how it will work—and when it will become available—are yet to be revealed. But we're sure it will have you just as hooked as Fast Laughs, the site's TikTok-style feature that brings you all the side-splittingly funny clips you could ever desire.
What's more, if you normally log into Netflix on your mobile or tablet, you'll be able to tap into its gaming feature on the go. The best bit is they don't plan on charging any extra for the service—so you'll be able to give it a go for free.
While it might seem like an unusual choice of venture for Netflix—they of the binge-worthy TV series USP—gaming has risen in popularity during the pandemic, when many people had more time on their hands. For instance, Microsoft reported a 130% increase in engagement between March and April, while Nintendo announced in May that sales of its Switch console were up 24% year-on-year. That latter's new game Animal Crossing: New Horizons sold 13.5 million copies in its first couple of months earlier this year.
Most interestingly, the rise in gaming is in part being driven by female users. In 2020, women accounted for 41% of gamers in the US, a figure which rises to 48% in Asia. In the UK, they make up the majority of users—at 52%. It is also mainly women who constitute Netflix's 207.64 million, so it seems the tech giant knows its audience well.
We're excited to see how this one plays out...
Lauren is a freelance writer and editor with more than six years of digital and magazine experience. Most recently, she has been the Acting Commissioning Editor of Women's Health—where she co-produced the Going For Goal podcast—and has previously also written news and features for titles including The Telegraph, Grazia, Stylist, Dazed, The Sun's Fabulous, Yahoo Style UK and Get The Gloss. She covers all aspects of lifestyle, specializing in health, beauty, and travel. Can't live without: oat milk lattes, new podcast episodes, long walks, and great skincare.