Nordstrom just launched a vibrator pop-up shop
The new sex toy shopping hub is, ahem, buzzworthy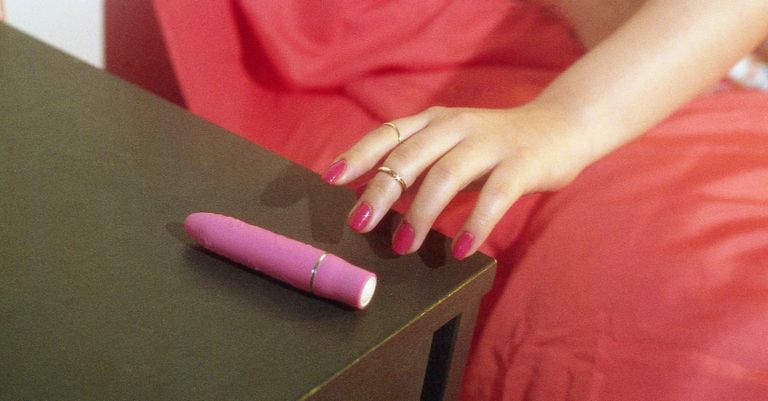 (Image credit: Photo by Ashley Armitage/Getty Images)
You already shop there for designer clothes, cute shoes and high-end make-up—so how about vibrators? For the first time ever, Nordstrom is adding sex toys to its famously stylish selection, just in time for Valentine's Day. 
Running from January through 14 March, the famous department store has launched an online pop-up shop that "puts self love at its center." That means sexy lingerie, comfy loungewear pieces, body care products and, yes, intimacy and sexual wellness toys and tools for you to enjoy, with or without a partner.
Apparel in the "Lingerie & Loungewear" range—which includes items such as lacy bralettes, sheer slips, silk pajamas, cashmere socks and more—are not only size-inclusive but also sustainably made. In the "Bath, Body & Personal Care" section, you'll find everything from body oils to scented candles, lip balms to CBD perfumes. (Bath time is about to get real relaxing.)

There's even a jewelry category, filled with ruby earrings, pearl pendants and signet rings with which to pamper your bod even further. 
But most exciting, without doubt, is the "Intimacy & Sexual Wellness" collection, a steamy array of personal massagers, condoms, lubricants, massage oils, and any other intimacy essentials you'll desire when you're in the mood to, well, you know.

If you really want to treat yourself, by all means splurge: A $179 Crave clitoral vibrator has dual motors for maximum pleasure, as well as discreet packaging, and a $199 Pulse Warmer Dispenser will ensure you never have to endure that dreaded cold lube feeling (shivers!).

But there are plenty of items priced under twenty bucks, such as a 10-count pack of MAUDE's ultra-thin condoms ($12), a one-ounce jar of Buff Experts intimate salve ($18), and a conversation-starting deck of dating cards from The School of Life ($16), perfect to whip out when you want to turn that Bumble match into your next beau. 
Check out the full collection here—it's all about the good vibes!