Pinterest's new makeup feature lets you try on over 4,000 different eyeshadows - and it's amazing!
Virtual reality just got cool.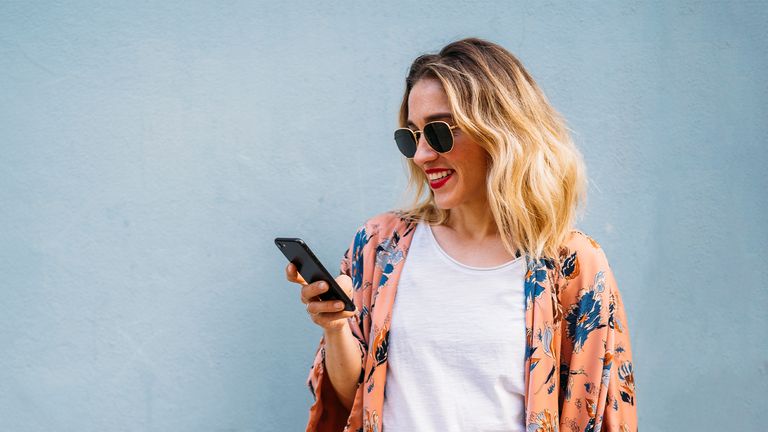 (Image credit: Westend61/Getty Images)
Virtual makeup try-on features are becoming the norm but Pinterest's new makeup feature takes the virtual beauty experience to a whole new level of cool. 
And the launch couldn't be more timely. With strict 'no-touching' rules in place at Sephora and Ulta as part of their Covid-19 safety policies, trying on makeup - from the best eyeshadow palettes and lipstick to the best non-comedogenic foundations - simply hasn't been possible. And yet we've all got more time on our hands, so what better way to spend it than using an augmented reality tool and experimenting with some all-new looks?
Enter Pinterest's new eyeshadow AR filter feature, which allows you to try on 4,000 shoppable shades of eyeshadow by big-name brands like YSL, Urban Decay and Pat McGrath Labs before committing to buying.
This is the latest update since Pinterest launched a Try On feature for lipsticks last year, which allowed users to try before they buy and also to search for popular terms like 'red lipstick' to streamline their search. 
Perhaps as a result of wearing masks, Pinterest searches for eyeshadow have spiked. Hence, the expansion of the makeup feature. Either way, according to the brand, 83% of weekly Pinners have made a purchase based on products they've seen on Pinterest so it makes good business sense. 
To try the feature yourself, download the latest version of the app. From there, hit the search tool (FYI the magnifying glass at the bottom) and tap the camera icon in the top right. Your AR Try On tool should immediately be visible once you switch to the front-facing camera, and allows you to toggle back and forth between eyeshadow and lipstick. 
Pretty clever, no?