Queer Eye's Bobby Berk says this is the one piece of furniture worth splurging on
Hint: you can't sleep without it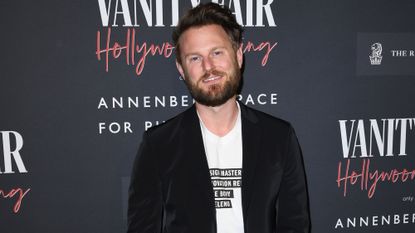 (Image credit: Jon Kopaloff/FilmMagic/Getty Images)
If there's one thing we'll always do, it's listen to any advice we're given by Queer Eye's fab five. That's why we were all ears when interior magician Bobby Berk revealed the one piece of furniture worth splashing the cash on.
It's no secret that good quality home decor that also fits your aesthetics isn't the easiest thing to shop for, or the most purse-friendly. Sometimes, however, a good splurge can be justified. Especially now that we're spending more and more time at home due to the pandemic, and may even struggle finding ways to be more productive.
A photo posted by @queereye on Dec 1, 2019 at 11:07am PST
According to Bobby, the one thing we should all be spending good money on is our mattress. Why? Well, not only is it an essential part of your home but a mattress "has the most effect on your health, your mental health, your back [and] getting through the day," he told CNBC Make It.
He then went onto explain that anything to do with your bed and that can ensure you can relieve stress and get a good night's sleep is worth investing in. We're talking everything from pillow mists to satin sheets and any other luxurious bed accessories that make sleeping all the more comfortable for you (one of these great meditation apps can help too).
In the interview, Bobby admitted that he knew the effect your mattress has on you first-hand as he spent the early days of his career sleeping on an inflatable mattress in a studio apartment in NYC. "I was sleeping on an air mattress that, usually once a week, I'd have to return to Kmart because it would get a hole in it," he recalled.
It's safe to say those days are behind him now that he's a big shot Netflix star. In fact later in the interview, he reminisced on the first expensive mattress he bought, saying: "I remember just laying on that mattress [with] two friends of mine that had also moved to New York with me from Denver. We were like, 'Oh my God, we're rich. This is the life.'"
We may still be waiting for our "we're rich" moment, but maybe a new mattress is a start?
Sagal is a journalist, specialising in lifestyle, pop culture, fashion and beauty. She has written for a number of publications including Vogue, Glamour, Stylist, Evening Standard, Bustle, You Magazine, Dazed and Wonderland to name a few.