Selena Gomez shares her fresh-faced beauty hack for early Zoom calls
We'll be taking a leaf out of her book ASAP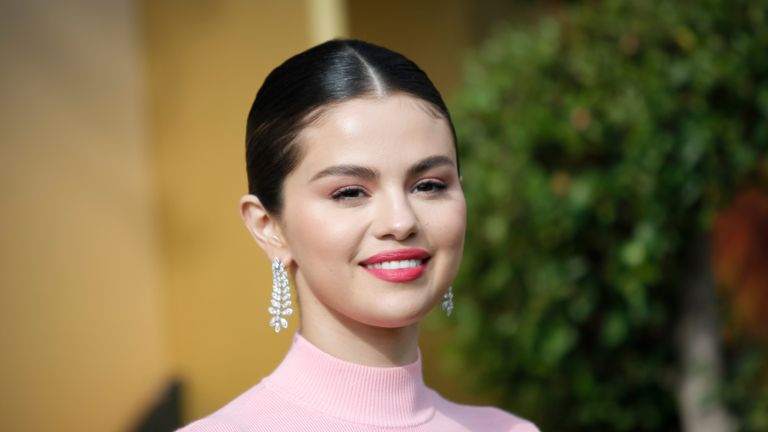 (Image credit: Getty Images)
Sometimes it's the simplest make-up tips that work the best, as Selena Gomez has just reminded us all. 
With many of us working from home this year, our video call numbers have gone up about 543,829%. Approximately. I'm guessing. And although we're not leaving the house, that doesn't mean we don't apply a bit of make-up for those occasions when the camera has to be on.
In a recent interview, the Rare Beauty founder shared some of her go-to beauty rituals, including the two make-up products she'll throw on before a morning of virtual meetings. (Sounds familiar, doesn't it?)
"I don't care too much; I just get on [Zoom calls] and try not to overthink it," she told Marie Claire. "If anything, I'll throw on one of the Rare Beauty With Gratitude dewy tinted lip balms or dot the Soft Pinch Liquid Blush on my cheeks to wake them up a bit. Takes me 30 seconds to do both."
Rare Beauty Soft Pinch Liquid Blush, $20, rarebeauty.comView Deal
Rare Beauty With Gratitude Dewy Lip Balm, $16, rarebeauty.comView Deal
It of course makes complete sense – a good blusher adds warmth to your complexion and gives it a healthier look overall, while a good lip balm adds a little "something" to the face with minimal effort. 
With winter well and truly on its way, there's no better time to dig out your favorite blush.