Selfless by Hyram: Gen Z 'whisperer' Hyram Yarbro wants to spark social change with new beauty brand
We can't wait for Selfless by Hyram, where each product will aim to give back to various social causes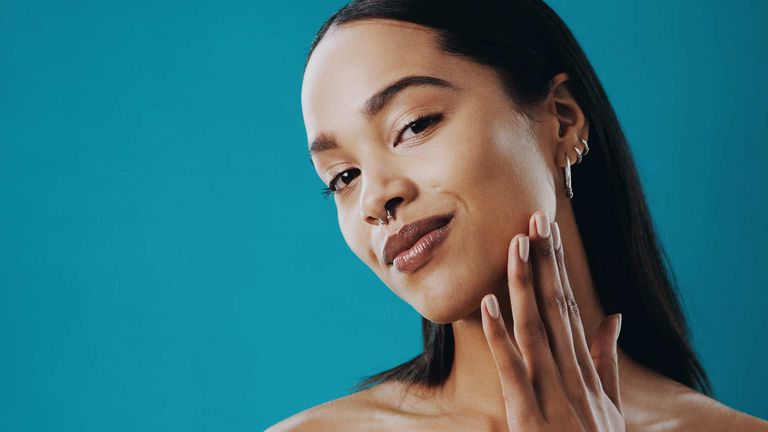 (Image credit: Getty Images / Delmaine Donson)
Selfless by Hyram, is a new skincare brand that aims to do more than just clean your skin. The person behind the brand is one of social media's favorite skinfluencers, Hyram Yarbro, who has teamed up with The Inkey List for this collection and took to YouTube to announce the debut of his very first skincare line. 
"I wanted to share the message that skincare is for everyone," he said in his launch video. His goal with each product was to incorporate some of his favorite all-natural ingredients that are also sensitive-skin friendly.
Details on what exactly will be in the new line have been kept on the down-low, but based on the one product he has revealed, we can only guess the rest of the line will be filled with potentially the best vitamin C serums or maybe even the best moisturizer for dry skin.
The first product to drop—the Retinol and Rainbow Algae Repair Serum—promises to target hyperpigmentation caused by acne scarring and to leave skin glowing and brighter, with its formula made up of 2% encapsulated retinol complex and Rainbow Algae. So, it's only natural that we can expect similar hardworking products in the rest of the skincare line. The brand is slated to drop a new product each day between June 3 and June 19, with all products available for purchase at Sephora and the brand's site on June 24.
With so many brands aiming to provide natural clean beauty, Hyram wanted to do more.
"I want to give you the opportunity to change the world every time you do your skincare routine," he continued in the video. "I didn't want to start a skincare brand unless it sparked social change."
Each product will aim to provide proceeds towards four different social cause categories including environment, health, education, and empowerment. This latest launch will focus on health and the environment with proceeds going to support the Rainforest Trust and youth activated water charity the Thirst Project.
"Every purchase will help protect tropical forests from deforestation through our partnership with @rainforesttrust," the brand captioned the product reveal above.
If the rest of the skincare looks as good as the Retinol and Rainbow Algae Serum there we are completely here for it.