This is the type of face mask dermatologists are recommending
Skin doctors have advised people to use this face mask to stop skin problems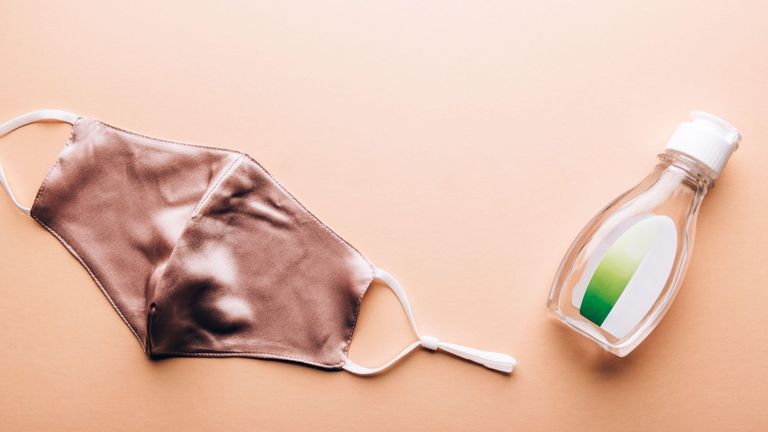 (Image credit: Anna Denisova / Alamy Stock Photo)
With face masks being worn more than ever amid the ongoing world Coronavirus pandemic, many of us are suffering from spots or struggling to look after our winter skin.
But before you rush out to buy every spot-clearing product on the market like non-comedogenic foundations or even a beauty miracle patch, have you thought about a simple swap of your face mask material?
Well, dermatologist Dr Dendy Engleman has recommended people with acne-prone skin wear a silk face mask rather than cotton or disposable polypropylene surgical ones.
Not only are the regular masks bad for the environment - taking longer to decompose - but they can cause friction to the skin which in turn causes irritation.
Mulberry Silk Face Mask | $24.84 (£18.99)
If your skin has not been too happy about you wearing a face mask, give this silk model a try.View Deal
Dr Engleman explains how silk, is a material which causes the least friction to the skin.
In an interview with the Guardian, Dr Engelman explains: "[Silk] helps to prevent those minor skin wounds on the cheeks and nose that heal over, clogging pores and causing spots in the process." A term for which she gave "acne mechanica".
Dr Engleman, who is a consultant dermatologist for Elizabeth Arden, also noted that silk is also cool and breathable, which is said to benefit the chin area, causing less irritation.
And while a silk face mask is better for the skin in the long-term, it also has other benefits like material reusable masks which can be machine washed.
However, silk face masks should not be used as PPE or designed as medically approved but they do give that layer of protection in public.
Also a silk mask doesn't have to be boring - there are a whole host of colors and patterns available. And while they might initially cost more than a regular mask - think of it as an investment, as you will save more money in the long run from not having to buy spot-clearing products.