Starface x Hello Kitty acne patches will make you wish for a pimple
Our favourite star-shaped stickers just got even cuter with these Starface x Hello Kitty acne patches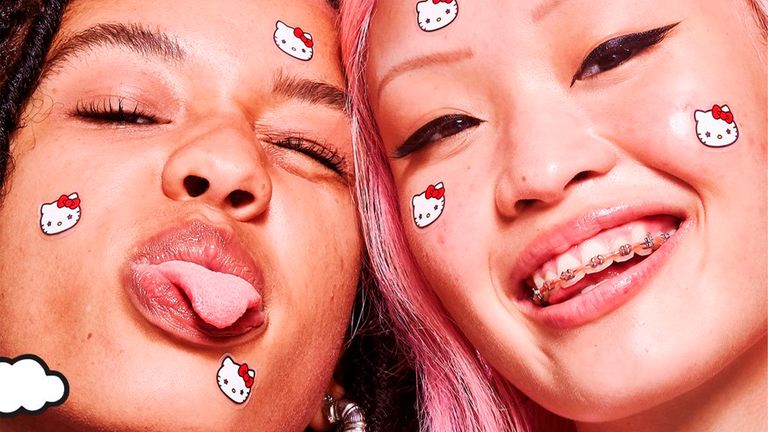 (Image credit: Starface)
Just when we needed to feel cute again in our socially distanced lives, Starface x Hello Kitty acne patches land.
They're so damn cute, in fact, that they're actually making us wish for one of those painful maskne chin huggers to rear its ugly head so we can whack one on. Proof, if any were needed, that this brand is unequivocally in tune with the 'pimple positivity' movement that's disrupting beauty codes on Instagram. 
Starface has gone to great lengths to change the conversation about acne and reduce the stigma surrounding blemishes. Not only that, but it actually likes to turn pimples into a fun opportunity for self-expression.
Clever, considering the acne treatment market is growing exponentially and is expected to reach $7.35 billion by 2025.
Now, the skincare label is launching its first-ever collaboration with Japanese design company Sanrio for a limited edition Hello Kitty collection. 
Comprising a Big Hello Kitty reusable pod and 32 stickers in the shape of the cartoon character, they had us at, you know...Hello Kitty.
How do acne patches work?
Acne patches aren't just about the cuteness factor, though. There's a sound scientific reason for using them when breakouts strike (especially those caused by face masks).
The majority, like Starface, are made of hydrocolloid, which is used in topical wound treatments. 
As icky as it sounds, hydrocolloid is a substance that draws out pus in a hygeniec way and is clinically proven to help flatten pimples by absorbing bacteria and fluid.  
They stick to your skin in much the same way as those teeny plasters your dad uses when he nicks himself shaving. In doing so, they create a shield against dirt, pollution and other irritants - including your own urge to pick at them.
So who fancies a Zoom pimple party, then?