The Devil Wears Prada star Adrian Grenier responds to the theory that he's the real villain and all Nates need to listen up
"On behalf of all of the Nates out there, come on! Step up!"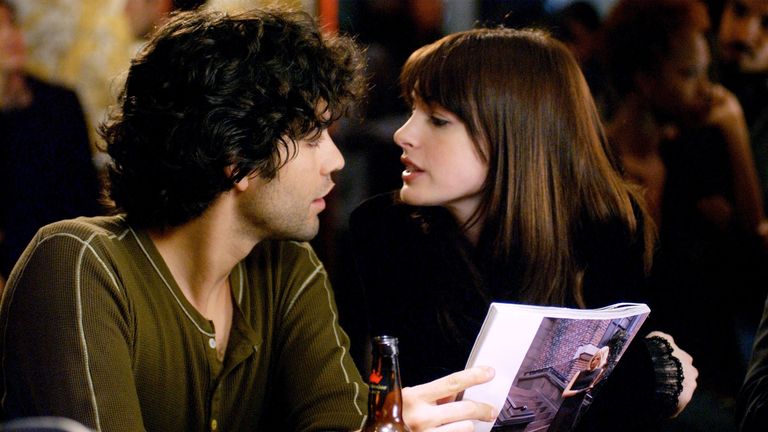 (Image credit: AF archive / Alamy Stock Photo)
The Devil Wears Prada is one of those films that really embodies 2000s nostalgia. It has cult movie status and Meryl Streep's portrayal of fashion magazine editor Miranda Priestly is iconic (we'll never forget how she really feels about florals for spring). Over the years, many viewers have labeled Adrian Grenier's character as the real villain—and now he's finally responded.
The cast reunited to celebrate the 15th anniversary of the movie's release, in a chat for Entertainment Weekly and Grenier revealed his thoughts on the villain theory.
The film, which is available to watch on Disney Star, is a goldmine for all the 00s fashion trends. The story revolves around Anne Hathaway's character Andy, who gets a job as a personal assistant to Runway editor and fashion icon Miranda Priestly (Streep.) The job is demanding and causes her relationship with boyfriend Nate (Grenier) to fall apart.
Some fans of the film claim that Nate is the antagonist, as he fails to support Andy in her high-paced job and does not acknowledge or celebrate any of her successes. He constantly makes her feel guilty for her dedication and perseverance, and ultimately the couple breaks up.
Grenier said at the reunion that at first, he didn't understand why fans thought he was the villain. He said: "When that whole thing about Nate being the 'real villain' of the film first came out, I couldn't get my head around it. I didn't understand it."
He explained that it wasn't until fans started to call the character out that he started to see and understand why they saw Nate as the villain in Andy's story.
He continued: "Perhaps it was because I wasn't mature as a man, just as Nate probably could've used a little growing up. I was just as immature as him at the time, so I couldn't see his shortcomings but, after taking time to reflect and much deliberation online, I can realize the truth in that perspective."
Grenier explained that his character was "fragile" and couldn't give Andy the support she needed as she went out to achieve what she wanted in life.
He concluded: "On behalf of all the Nates out there, Come on! Step it up!" We couldn't agree more. Take note, Nates of the world...
Naomi is trainee news writer who writes for My Imperfect life, Woman & Home and Goodto. Naomi writes articles from fashion trends and skincare to entertainment news.