Is this Cameron Diaz's 'Berry Kiss' lipstick in The Holiday?
The perfect lip colour for the holidays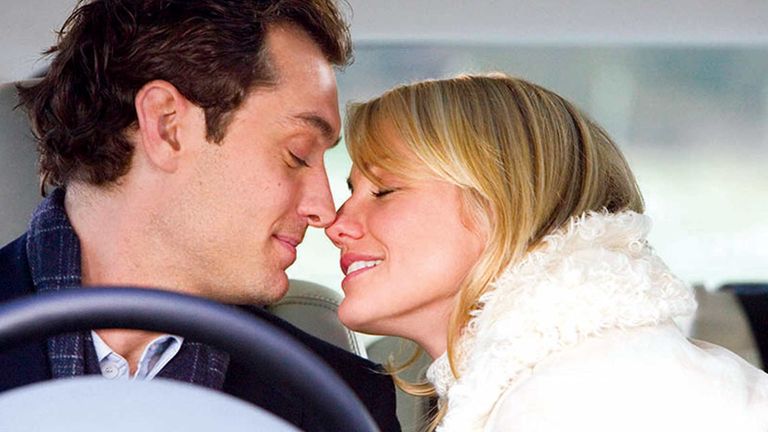 (Image credit: The Holiday / Columbia Pictures)
Suffice to say, Cameron Diaz's Berry Kiss lipstick is what makes her look her glow-y best in The Holiday. There's just something about the berry hue that makes her complexion sing and those famous blue eyes pop. 
Berry is also the most seasonally appropriate shade right now - even if you're not pairing it with cream knitwear. Meaning in an ideal world we'd like to add it to our Christmas wishlist along with Diaz's chocolate box cottage.
There's just one golden rule when wearing this color lipstick. "When the mouth is a red or berry shade, keep skin luminous with softly defined brows," says Neil Young, Givenchy's make-up ambassador.
There's so much about The Holiday that chimes with this time of year. There's Jude Law looking very fine; the romance between Jack Black and Kate Winslet that warms even the most skeptical of hearts and...that scene that has every beauty junkie Googling 'Berry Kiss' lipstick.
Cast your minds back to when Olivia turns to Amanda [aka Diaz] and says, "I like your lipstick, what colour is it?" and Amanda replies, "I think it's...Berry Kiss?" Well, we can't be 100% sure of the exact shade that was used on Diaz on set, but we think we've got a pretty good inkling. 
We're willing to bet our last dollar that it's Clinique's Long Last Lipstick - No.09 Berry Kiss Matte. Sadly, this shade has been discontinued but these two shades are a good alternative: Clinique Dramatically Difference Lipstick Shaping Lip Colour in Berry Freeze or Mary Kay Creme Lipstick in Berry Kiss.
So you know what lipstick to cozy up with this holiday season. Now, all we need is Jude Law in a cable knit jumper lounging by the tree...