Is this Cameron Diaz's 'Berry Kiss' lipstick in The Holiday?
The real-life 'Berry Kiss' lipstick is the perfect lip color for the holidays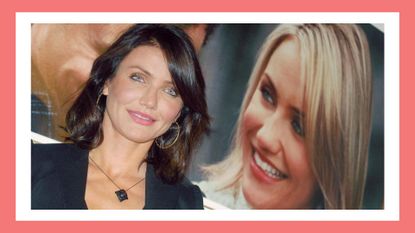 (Image credit: Eduardo Parra/FilmMagic/Getty)
There are many memorable things about The Holiday, one of our favorite Christmas movies (on Hulu now, in case you fancy a rewatch!), but one of them is the stunning beauty looks that Cameron Diaz is serving through the rom-com, especially her famous Berry Kiss lipstick. There's just something about the berry hue that makes her complexion sing and those famous blue eyes pop.
Berry is also the best lipstick shade for the season right now—even if you're not pairing it with some Cameron-worthy cream knitwear and a chic bob hairstyle. In an ideal world, we'd like to add it to our Christmas wishlist along with Diaz's chocolate box cottage.
There's just one golden rule when wearing this color lipstick. "When the mouth is a red or berry shade, keep skin luminous with softly defined brows," says Neil Young, Givenchy's make-up ambassador.
There's so much about The Holiday that chimes with this time of year. There's Jude Law looking very fine; the romance between Jack Black and Kate Winslet that warms even the most skeptical of hearts and...that scene that has every beauty junkie Googling 'Berry Kiss' lipstick.
Cameron Diaz's The Holiday's 'Berry Kiss' lipstick dupes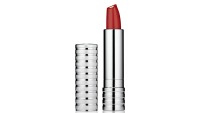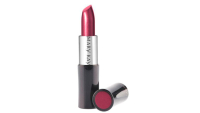 Cast your minds back to when little Olivia turns to Amanda [a.k.a. Diaz] and says, "I like your lipstick, what color is it?" and Amanda replies, "I think it's called...Berry Kiss?" Well, we can't be 100% sure of the exact shade that was used on Diaz on set, but we think we've got a pretty good inkling.
We're willing to bet our last dollar that the exact shade was Clinique's Long Last Lipstick in No.09 Berry Kiss Matte. Sadly, this shade has been discontinued but the above lipsticks from Clinique and Mary Kay are close dupes.
So you know what lipstick to cozy up with this holiday season. Now, all we need is Jude Law in a cable knit jumper lounging by the tree...
Fiona Embleton is a multi-award-winning beauty editor who has tested over 10,000 products in her 10 years + of writing and shooting beauty stories. For the past four years, she was the Senior Beauty Editor at Marie Claire, having previously worked in the role of Beauty Editor at both Stylist and Cosmopolitan. She has recently gone freelance and alongside My Imperfect Life, she has written for titles including ELLE UK, ELLE Canada, Buro 247, Harper's Bazaar Arabia, Vogue Scandinavia, and ES Magazine. Beauty journalism allowed her to marry up her first-class degree in English Literature and Language (she's a stickler for grammar and a self-confessed ingredients geek) with a passion for make-up and skincare, photography, and catwalk trends. She loves jumping on the latest internet-breaking beauty news, dissecting the best red carpet looks, and having the crème de la crème of dermatologists, make-up artists, and hairstylists on speed dial so she can tap them for the best advice. She's a discerning beauty shopper and knows it can be confusing trying to navigate what's hype and what really works. So if she really likes something, you can trust that she has reached that opinion by vetting it against everything else she's ever tried. Her career highs? Interviewing Cate Blanchett and winning a Jasmine Award for the deeply personal feature Cancer Stole My Mother's Scent.