This is how women are having their most intense orgasms ever
Self-love above all else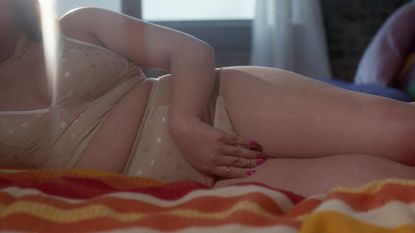 (Image credit: Getty Images / Ashley Armitage / Refinery29 for Getty Images)
Sex is important for our health and happiness, period. We already know that having bad sex can negatively affect our mental and physical health, so reaching the Big O is really just as important as any other self-care ritual. And according to a new study, most women actually have more intense orgasms through masturbation than through sex.
This new information gathered by Love Honey (opens in new tab) shows exactly why masturbation shouldn't be an uneasy conversation or taboo. Because for most women, it's actually how we reach our best climax.
In fact according to the study, more than a third (36%) of women surveyed said they achieved their best orgasms through masturbation. In comparison, only 21% of men said they preferred masturbating to sex—even though the depressing view of masturbation is that it's more socially acceptable for men.
The survey also found that men masturbate far more regularly than women, but more than twice as many women say their orgasms were more intense.
The top reasons why women say they masturbate are to relieve stress, to boost their mood, to relax, to relieve sexual tension and because it feels damn good. So this right here is your sign to treat yourself to one of the best hands-free vibrators or the best app-controlled vibrators—you can thank us later.
A spokesperson for Love Honey said: "This new research shows a clear masturbation gap between the sexes in how often they masturbate and how masturbation impacts on their sexual happiness."
The takeaway from this is that masturbation is natural and normal. Women shouldn't be made to feel like it's taboo or that there is anything to be embarrassed about.
Orgasming and sex is a natural way to feel good and express ourselves. In fact, it's the most natural way there is. We are all entitled to explore our bodies and to experience sexual pleasure, whether it's with a partner or solo.