You could get paid £200 for drinking wine at home with this dream job
All wine lovers this way...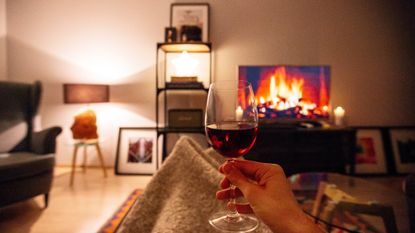 (Image credit: Getty Images)
Consider yourself a bit of a wine connoisseur? Or perhaps just like drinking it? Well, you're going to love what we're going to say next. You could get paid £200 to indulges in bottles of wine, all from the comfort of your own home.
We know what you're thinking: what's the catch? There isn't one. Wine subscription service Wine List is currently looking for an amateur wine taster to try out their latest wines before they're added to their subscription menu.
The brand would send you bottles of wine to enjoy at home and in return, you would provide an honest review and receive a salary of £200 with every batch of wine you get sent. Talk about a dream job - as long as you can handle the wine hangover...
Wine List, who teach people about wine and help them discover new bottles, rare grapes and incredible winemakers from around the world, shared an advert for the job on their website, explaining how it all works.
"At the moment, the three full time Wine List staff all help choose the wines that we will send out. But we want to find a new addition to our panel: someone from outside the wine trade to help us," it reads.
The lucky candidate will receive three to four wine delivers per year, which results in an extra £600 to £800 just for sipping on some vino and sharing your feedback.
"This will help inform our tasting notes, understanding of the wines, and our decision-making process," the job description says.
Wine List has also made it clear that no qualifications or training are needed for the job, so it's quite literally open to us all - just as long as you're over 18, love wine and aren't afraid to give a truthful review.
If that sounds like you then get started on your online application. All you have to do is pick your favourite wine under £10 and write 150 words on why you love it.
Good luck!
Sagal is a journalist, specialising in lifestyle, pop culture, fashion and beauty. She has written for a number of publications including Vogue, Glamour, Stylist, Evening Standard, Bustle, You Magazine, Dazed and Wonderland to name a few.