Zendaya corrects interviewer who asks her what she "looks for in a man"
Fans are praising Zendaya for correcting a gender-specific interview question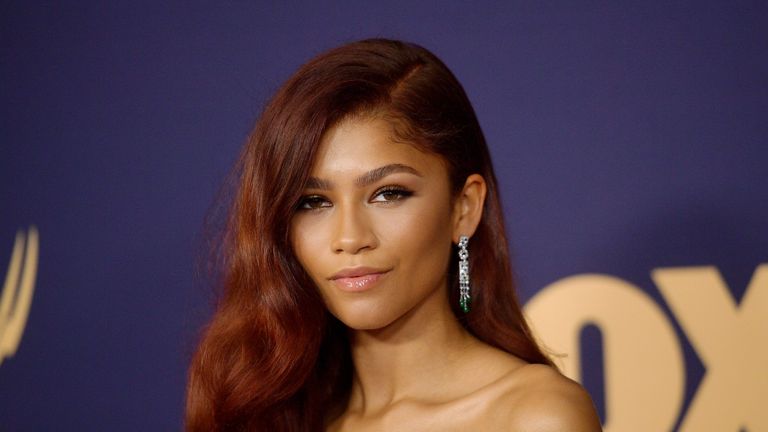 (Image credit: Matt Winkelmeyer / Staff via Getty Images)
Fans are praising Zendaya after she corrected an interviewer's gender specific line of questioning in a recent video.
In an interview with Vanity Fair as part of their Hollywood Issue, the Malcom and Marie star rephrased a heteronormative question about what she looks for in a partner. In the clip she was asked: "what is the quality you most like in a man?"
"I most like in a person, how about that?" Zendaya quickly corrected. "It's such a big question. What is the quality I most like in someone?"
"I would say, "kindness" is kind of not the best way to describe it, but some people are just good people, and you can just feel it," she continued. And I don't know how to explain that, but there's this little spark they have, or this little special thing that they have, that just you feel safe and happy around them."
The interviewer then went on to ask what she would look for in a woman instead, to which Zendaya replied: "Well, I guess that's the same answer."
Has Zendaya discussed her sexuality?
No; while some fans are questioning if this is her "coming out", the main takeaway from this story is that we shouldn't make assumptions about other people's dating preferences.
While Zendaya has previously been linked to her Euphoria co-star, Jacob Elordi, it's not clear if she's dating anyone at the moment. Although Spiderman fans love the idea of her and Tom Holland as a couple, those are nothing more than rumours.
Naturally, fans have taken to Twitter to applaud the actor for the way she steered the line of questioning in a direction that was more inclusive. Others are comparing it to Rihanna's iconic interview line, "I'm not looking for a man, let's start there".
We're very much here for it, too!
Lucy is a beauty journalist who has written for titles including Marie Claire, Cosmopolitan, Women's Health, InStyle and Woman & Home, and regularly contributes to My Imperfect Life. Most recently she was Junior Beauty Editor at Marie Claire. Covering skincare, haircare, make-up and wellbeing, her job involves anything from picking the brains of the world's top dermatologists to swatching the latest and greatest foundations. When she's not got beauty on the brain, you're most likely to find her spending time with dogs (her sister owns one very sassy cockapoo), reading or sleeping. She's also a big fan of RuPaul's Drag Race, rosé and and house plants that stay alive.