Your 2023 love horoscope is here and no one's going to be bored
Ready to know what the stars have in store for your love life next year?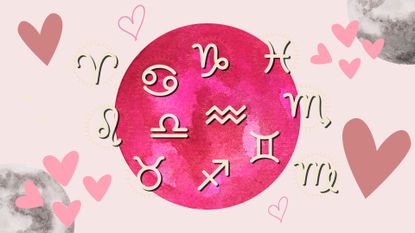 (Image credit: Future)
When it comes to love and romance in the year ahead, one thing's for sure—no one is going to be bored! Deep relationship work was a theme in 2022—and in 2023, the universe takes it even further. With the Lunar South Node of Destiny in Scorpio until the summer, 2022's theme of "eliminating toxic connections" spills into this year.
Then as this karmic point moves to Libra, starting July 7, the cosmos will yet deliver a big relationship lesson: suppressing parts of our personality to avoid rocking the boat or people-please others has serious consequences. The astrology of 2023 is all about showing and being faithful to the purest, rawest version of ourselves, which sometimes will require ending the connections that don't make room for that. Of course, this astrological influence also means that a greater amount of folks will prefer to fly solo, by choice.
Meet the expert: Narayana Montúfar
We begin the year at the tail end of Mars retrograde, with a lot of us most likely experiencing low energy and libido. Luckily, it goes direct on January 12, slowly bringing our mojo back. As Mars stations direct, it will be forming a lovely sextile connection with Venus, helping us mitigate any sexual tension from the previous few months.
Venus, the planet of love, will go retrograde this year, bringing huge lessons around pleasure, self-love, and intimacy, from July 22 to September 3. This time, Venus will be moving backwards in the skies of fire sign Leo—so we can expect our lives to be filled with soap opera-style dramas this summer. Luckily, Venus will also deliver positive time periods for romance, which is when the love goddess spends time in Pisces, from January 26 to February 18, Taurus, from March 21 to April 9, and Libra, from November 7 to November 28.
Ready to find out what's in store for your love life next year? Here's your 2023 love horoscope... (And don't forget to check your overall 2023 horoscope and your 2023 money and career horoscope too!)
2023 love horoscope: what do the stars have in store for your love life?
Aries 2023 love horoscope
If you want to win in the romance department, Aries, you will first need to heal your past relationship baggage during the time Jupiter conjuncts Wounded Chiron in your sign, from February 5 to April 12. However, you might prefer to fly solo instead of committing—because with the Lunar North Node of Destiny entering your sign starting mid-July, you will be busy manifesting your biggest dreams! That being said, your top time periods for love come between February 19 and March 16, and September 4 to October 7. The days surrounding March 1 are also gorgeous, which is when lovely Venus and lucky Jupiter kiss in your sign!
Taurus 2023 love horoscope
The year ahead comes with less pressure, which is great news for your love life! If you're already committed, your relationship has big chances to go wo the next level. If you're single and looking, you could experience a destined meeting around the time Jupiter forms a rare connection with the Lunar North Node in your sign on July 1. Venus also visits your sign between March 16 and April 9, shooting your charm off the roof! The summer, however, will be a transformative time as Venus goes retrograde between July 22 to September 3, exposing the need to improve the way you handle relationships.
Gemini 2023 love horoscope
January 12 is a big day for you, which is when Mars goes direct in your sign, helping you realize that your approach to sex and desire has changed. This year, you're in a more serious mood, Gemini. As soon as early March arrives, your career will be busy and more demanding. Do leave some room for love and pleasure between April 10 and May 6, which is when Venus visits your sign. May 4 is a positive day to put yourself out there or take a relationship to the next level as sexy Venus sends magical beams to lucky Jupiter from your sign.
Cancer 2023 love horoscope
Enjoy yourself in the first half of the year, dear Cancer—because as soon as July arrives, you will be incredibly busy with work as the universe steers you towards success! If you're single and looking, you could find your match while collaborating with a peer when lucky Jupiter enters your eleventh house, starting May 15. Lover Venus graces your sign between May 6 and June 4, setting major fireworks on June 2, when it forms a trine with romance-obsessed Neptune! May 26, December 9, and December 25 are fantastic days to plan dates or fill out an online profile, as the stars will be shining on you!
Leo 2023 love horoscope
In 2023, you're in for a big lesson in romance and relationships. Lover Venus goes retrograde in your sign, an astrological influence that is quite rare. From July 22 to September 3, Venus will instigate drama within your closest relationships to help you understand that to be loved by others, you must love yourself first. Practicing self-care this summer will be key in mitigating the funky vibes. This will be especially true when Venus in your sign clashes with wild child Uranus on July 2, August 9, and September 29. If you're in a relationship that no longer feels right, these dates are ideal to liberate yourself from it.
Virgo 2023 love horoscope
The year ahead comes with some powerful shifts, Virgo. If you're single, Pluto's short dip into Aquarius from March 23 to June 10 gives you a sneak peek into what your romantic love life will look like in the next twenty years. Chances are, it will be free from power plays and intense drama! This year, travel and study can get you closer to love, especially when Venus visits your sign from October 8 to November 7. If you're committed, your relationships will go through some tests as issues around compromise, flexibility, and openness come to the surface. If you overcome them, they will bring you closer together.
Libra 2023 love horoscope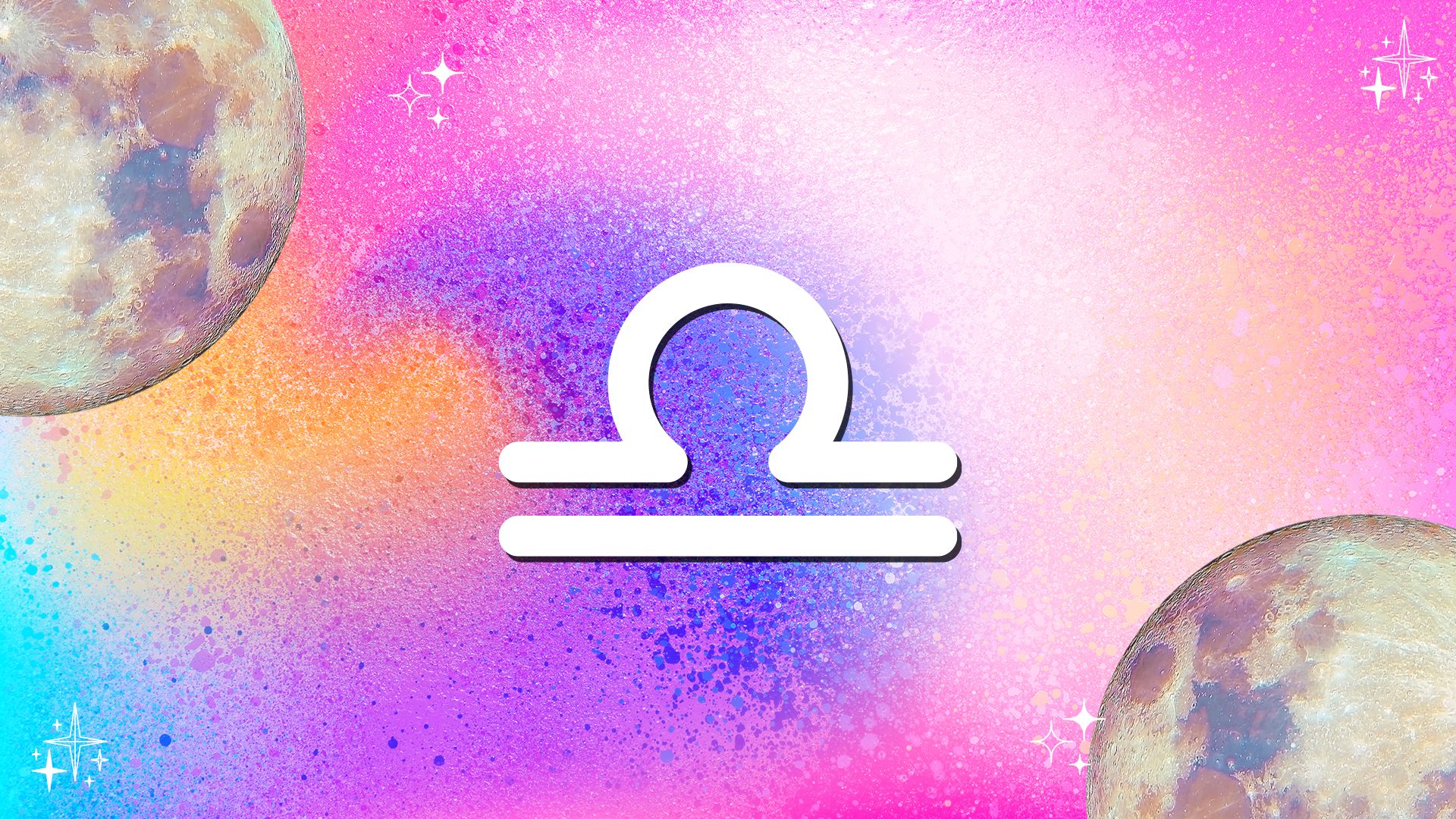 This is a year of massive learnings, Libra! 2023 is all about clearing emotional baggage, which will require facing it head-on during the time Jupiter magnifies the energy of Wounded Healer Chiron, from February 5 to April 12. By doing the work, you're setting yourself up for success, as Jupiter will expand your ability to reach deeper, true intimacy, starting May 15. Another big test is brought by Venus activating the Lunar South Node of Destiny in your sign from November 8 to December 3. You will then learn that giving up your sense of authenticity for the sake of a relationship basically serves as self-sabotage.
Scorpio 2023 love horoscope
Good for you, Scorpio! All the relationship work you did in 2022 bears fruit in 2023. Jupiter, the cosmic magnifier, will be gracing your relationships, starting May 15. During this time, you could meet someone new if single, or take an existing relationship to the next level. Your stars are particularly lucky between December 4 and December 28, which is when lover Venus visits your sign. The biggest gift 2023 brings you is the realization that you can experience real intimacy without co-dependency, which is why, to be happy in love, your relationships need to have a high component of freedom.
Sagittarius 2023 love horoscope
You're a free spirit, Sagittarius—but in 2023, you might be surprised by your growing desire to settle down. On May 15, your planetary ruler, Jupiter, enters Taurus, an earthy and sensual sign that does better when coupled up. However, part of you will also want to stay single as the universe puts beautiful, interesting people along your path, starting July 7. Decisions, decisions, decisions! If you do decide to commit, remember that to have fun and collaborate with people, sex isn't required. This will be key to remember during your birthday month (November 23 to December 5), which is when the Sun will be traveling with sexy Mars.
Capricorn 2023 love horoscope
2023 marks a major turning point for you, Capricorn, and your love life will witness it, too. When your planetary ruler, Saturn, enters Pisces on March 7, it will feel like your entire being softens up. If you're single, you could suddenly feel the deep need to merge with someone. Between March 23 and June 10, the dating scene feels less intense than in previous years. If you're already dating someone, you could soon take it to the next level. If that's the case, you receive some lucky days to propose or be proposed to on March 17 and December 5, when lover Venus sends shiny beams to Saturn.
Aquarius 2023 love horoscope
In the year ahead, the love scene takes an interesting turn for you, Aquarius. You begin 2023 with lover Venus in your sign, from January 2 to January 25, making these days fabulous for going on new dates or even taking a trip with your partner. Things do get intense when power-tripper Pluto visits your sign, from March 23 to June 10, when it will be key to stay alert to the motives of other people. The summer retrograde of Venus also brings major transformation within your closest bonds. If a relationship is already rocky, be prepared for it to end between July 22 and September 3.
Pisces 2023 love horoscope
You will probably always remember 2023, Pisces. This year looks pretty busy for you, as the universe will be pushing you to "adult" when Saturn, the planet of mastery and commitment, enters your sign on March 7. If you're single, going on dates to meet new people could be the last thing on your mind, as you'll most likely be stepping up to the plate at work or with family responsibilities. If you've already been with someone, however, this relationship could go to the next level. Some positive days to do this are March 17, October 9, and December—or when Venus visits your sign from January 26 to February 18.
Narayana Montúfar is an astrologer, artist, writer, and energy healer who finds inspiration in the symbolic language of astrology. She is an expert in the astrological studies of the Moon and the author of Moon Signs: Unlock Your Inner Luminary Power. She was featured as one of Medium.com's Authority Magazine 2020's Strong Female Leaders, Destig Magazine's Top Artists to Collect in 2020, and one of Vogue's 13 Astrologers to Follow in 2021.
Narayana currently serves as the Senior Astrologer of Astrology.com, is the Resident Astrologer for House of Intuition LA, and writes for My Imperfect Life, Cosmopolitan US and Wit & Delight. You can also find her astrological work featured in numerous lifestyle publications like Teen Vogue, Refinery29, InStyle, Brit+Co, Bustle, Pop Sugar, Well + Good, Women's Health, Romper, and more. In her private astrology practice, Narayana's holistic approach seeks to create a positive impact by connecting each one of her clients to the uniqueness of their chart and illuminate their path towards the ultimate state of self-empowerment and self-discovery.