Aquarius season 2023: it's the perfect time to start anew and connect with others
'Aquarius rules greater community and friendship, so it's really concerned with social connection,' says astrologer Liz Simmons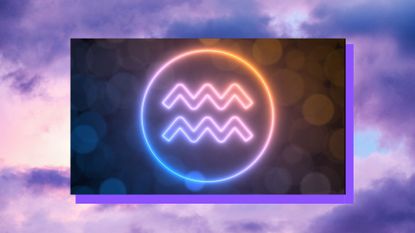 (Image credit: Getty Images)
Aquarius season 2023 is inching closer, and we're looking forward to embracing the best qualities of the beloved air sign. Coinciding with the new moon, January 2023's reflective lunation, this astrological season is all about starting fresh.
"Aquarians are the ultimate forward-thinking dreamers and doers," says astrologer Michelle Bell, founder of Cosmic Fusion (opens in new tab). "They're quirky and eccentric and aren't afraid to be themselves. Because Aquarius season also falls in the first month of the new year, it encourages people to embrace change and new beginnings."
The even better news? We're ready to embrace new challenges now that Mars is direct and we're no longer feeling lethargic. Needless to say, we're thrilled about that!
Curious about what else to expect? We have you covered.
Meet the expert: Michelle Bell
Michelle is an astrologer and the founder of Cosmic Fusion (opens in new tab). It is the unique synchronization of the Western and Chinese Zodiac. The app, which is available on Apple (opens in new tab) and Android (opens in new tab) combines a person's Western Zodiac sign, Chinese element and Chinese animal to "create an incredibly unique character profile description of your personality."
When is Aquarius season 2023?
Mark your calendars: Aquarius season runs from Friday, January 20 to Saturday, February 18, 2023.
What to expect during Aquarius season 2023
On the plus side, Aquarius season is about embracing what's good for others, and this sign is considered to be "the most humanitarian astrological sign by far," according to Bell.
"They are visionaries interested in making the world a better place. They're progressive souls who genuinely care about other people and will fight for idealistic causes," she says.
Likewise, astrologer Liz Simmons (opens in new tab) notes that this particular time of year is about spending it with those around you.
"Aquarius rules greater community and friendship, so it's really concerned with social connection," she says. "This is a really great season to get in touch with your friends far and few between."
But like any other member of the zodiac, Aquarius season can have its downfalls, too.
"Some people see [Aquarius] as moody because they require periods of isolation to recharge," Bell says. "They're good at processing their emotions, however, they're not the best at expressing them, which can cause conflict in their relationships."
Meet the expert: Liz Simmons
Liz Simmons is a freelance writer, astrologer, and tarot reader based in Salem, MA. She views astrology and tarot as another tool in our arsenal to understand the cosmic interplay in our lives. Currently, Liz contributes astrological articles and horoscopes to StyleCaster, POPSUGAR and Astrology.com. She is also the resident astrologer at ASCEND Get Lifted. Check out Liz's Instagram @the__crone (opens in new tab) and her website, the-crone.com. (opens in new tab)
Who will be most affected by Aquarius season?
"Libra and Gemini will thrive this season," Bell says. As fellow air signs, they'll embrace the uncertainty and unknown. They'll feel free of judgment from others' opinions."
However, one fellow air sign will not be as thrilled with the Aquarius energy in late January and early February
"Virgo might struggle to embrace the Aquarian energy this season. Virgos thrive on structure and order so they'll find it difficult to be as free-spirited as the eccentric Aquarius," Bell adds.
What's next for Aquarius?
"Aquarius is a sign different from the rest of the zodiac, so it's a time for people to embrace their quirks and uniqueness. You may feel tired of the conventional ways of doing things and feel the urge to go beyond what's 'normal," Bell notes.
Why not carry that self-love into the next astro event, Pisces season?
Cute astrology-themed gifts
Brand
Colour
Price
Refine ☵
Sort By