What astrology season is it? We're entering a restful and nurturing time
If you've questioned 'What astrology season is it', allow our 2022 calendar—and astrology-backed advice—guide you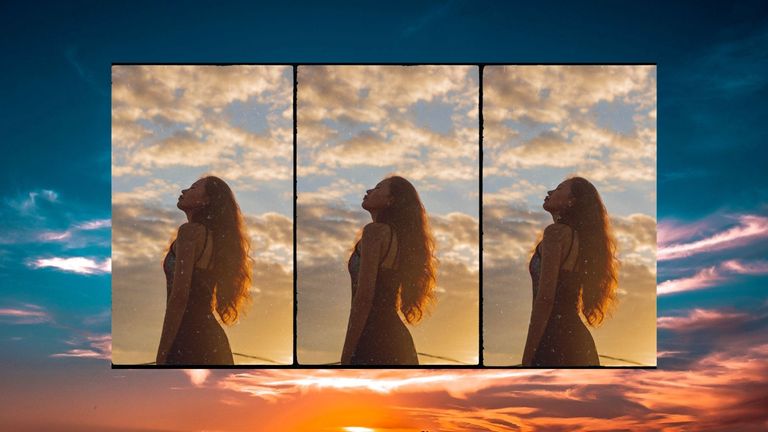 (Image credit: Future)
What astrology season is it? Cancer season is underway, and you'll want to soak up its peaceful, zen vibes.
Rather than peruse your calendars, allow our handy dandy reference to guide you through all of 2022's astrological seasons—a great gift astrology fans will appreciate. Plus, you'll get some guidance from the cosmic pros themselves. Let's dive in!
What astrology season is it?
Cancer season, which runs from June 21 to July 20, 2022, is an ideal time to slow down and unwind, so it works out perfectly that it aligns with summer vacation. Have you put in your PTO yet? This is a sign to do so.
Plus, Cancer season also asks us to evaluate our "home"—bodies, communities, actual abodes and anything that brings us comfort.
"There's going to be lots of themes around what we consider our home and where we feel most at home in the world," says numerologist and astrologer Kaitlyn Kaerhart (opens in new tab). "But it always comes back to this place of, 'How am I nurturing myself'?"
Prepare a few self-care day ideas or reconnect with loves ones you haven't seen in awhile to take advantage of the energy that's coming our way at the start of summer.
2022 astrology seasons
Aries season
When: March 20 to April 19, 2022
Aries season 2022—described as a "wonderful blend of fire and water energy" by astrologer Liz Simmons (opens in new tab)—gave us the hope we needed right in time for the spring equinox. As gardens began to bloom, we, too, took time to grow and enjoy a "celestial reset," according to Renée Watt (opens in new tab).
"This climate [was] ideal for starting new projects, reconnecting with your motivation and finding your bravery," she previously told My Imperfect Life.
Though it's customary to make bold moves when the fire sign comes into play, we were warned to stay grounded and not let our excitement take over.
Taurus season
When: April 19 to May 20, 2022
Taurus season was a bag of mixed energy. Overall, we were asked to reexamine what's important and ask "why" in all areas of our lives.
In terms of astrology events in 2022, Taurus season helped us usher in the first solar eclipse of the year and the highly-anticipated Stellium in Pisces at the end of April, which focused on romance, creativity and rest—a few of our favorite things!
Gemini season
When: May 21 to June 20, 2022
"Gemini season [said] ,'Maybe it's ok that we explore how this vulnerability can be integrated into our lives,' Noush, an astrologer at Girl and Her Moon (opens in new tab)told us. '"Can I learn more about it? Can I learn how to connect so it's not weighing me down?'"
Astrologer Liz Simmons of The Crone (opens in new tab) believed we were forced to get in tune with our authenticity. She also noted that we were likely faced with making decisions, particularly because the new moon in Gemini on May 30 was "pure" and "simplified the ideas of two roads, two paths, two actions."
Leo season
When: July 21 to August 21, 2022
Leo season is often known for its boldness, and we can't wait to see how the fire sign will shake things up for us this summer.
"Leo season is all about seeing friends, building up your confidence, and perhaps engaging in an art form," Watt previously told us. "You'll want to invest your energy in people and activities that make you feel like a strong, proud person."
Cheers to that!
Virgo season
When: August 22 to September 21, 2022
Virgo season is typically a time to regroup and get things back in order once the summer ends, much like the fall itself and the back-to-school season. That playful energy might be scaled back, but there will still be plenty to look forward to.
Libra season
When: September 22 to October 22, 2022
Libra season tends to be the chill pill we all need.
"During Libra season it's sort of like we are reconnecting with our ability to relax because so much of Virgo season was about getting organized," Watt told us.
Remember that going forward, folks. It's OK to take some time for yourself.
Scorpio season
When: October 23 to November 22, 2022
If this Scorpio season is anything like 2021, we'll be in for a few rude awakenings here and there. Oftentimes, Scorpio does not beat around the bush and it allows us to see things for what they truly are.
Sagittarius season
When: November 23 to December 21, 2022
Fingers crossed that Sagittarius season brings a passionate, bold energy—we need all the help we can get ahead of the holidays.
"Sagittarius season is a really great time to reconnect with the universe since it is quite a philosophical sign," Watt previously suggested.
Capricorn season
When: December 21, 2021 to January 19, 2022
Capricorn season was a welcomed start to 2022.
Between Venus retrograde, the Winter Solstice and Jupiter entering Pisces on December 28, 2021 things were busy, but astrologers say it was all a positive, refreshing energy.
Aquarius season
When: January 19 to February 18, 2022
Aquarius season gave us an opportunity to reconnect.
"Aquarius rules greater community and friendship, so it's really concerned with social connection," Simmons told us.
As Mars' moved into Venus and Capricorn, and Mercury retrograde began, we all turned to those we love for a little solace.
Pisces season
When: February 18 to March 20, 2022
Pisces season was all about channeling that dreamy energy and bringing goals to life, particularly thanks to Neptune's influence. But at times, the water sign's effect caused us to dip into unrealistic territory.
"Embrace the excitement of the imagination and mysticism, but also have some sort of guidelines, that way you don't get lost," Simmons warned us at Pisces' start.
Liz is a self-taught astrologer and tarot reader who blends Hellenistic and modern techniques that utilizes the tropical zodiac, Placidus House system and Whole House system.
An intuitive astrologer with Girl and Her Moon, Noush believes in the healing power of focused energy. You can catch her cosmic insight during an astrology reading or by signing up for a Flow with the Moon Membership.
Liz is a self-taught astrologer and tarot reader who blends Hellenistic and modern techniques that utilizes the tropical zodiac, Placidus House system and Whole House system.
Cute astrology-themed gifts
Brand
Colour
Price
Refine ☵
Sort By
Danielle is a writer for woman&home and My Imperfect Life, covering all-things news, lifestyle and entertainment.
The heart of her time at Future has been devoted to My Imperfect Life, where she's been attuned to the cosmos and honed in on astrology coverage within the Life vertical. She's partial to writing pieces about the next big TV obsession—anyone else impatiently waiting for "Conversations with Friends"—and keeping you up to date on new trends like the latest must-have from Zara.
Before her time at Future, Danielle was the editor of Time Out New York Kids and a news editor at Elite Daily. Her work has also appeared in Domino, Chowhound, amNewYork and Newsday, among other outlets.
When Danielle is not working, you can usually find her reading a new book, coffee at hand, or attempting a new recipe. (Recommendations always welcome!)