Can sunscreen cause acne? And other oily skin questions answered by the experts
We asked skin experts can sunscreen cause acne—here's the verdict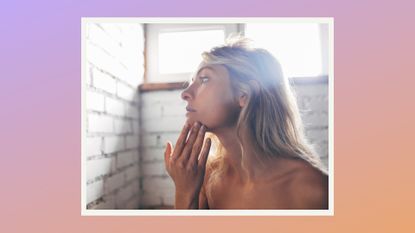 (Image credit: Getty Images)
Although the advantages of sun protection are obvious—to impede photoaging and reduce your probability of skin—there are some drawbacks if you have a certain skin concern, leaving you wondering, can sunscreen cause acne?
For those with oily skin, a type with heightened sebum production, wearing unctuous and weighty sun creams is the last thing you might fancy doing, or what your skin needs. Meaning for some, it's a catch-22 situation; your skin needs the security of the best face sunscreen, but you don't want to heighten blemishes and encourage acne.
Nevertheless, that doesn't mean you shouldn't use sunscreen. All skin needs sun protection, and acne-prone skin in particular needs to be cared for in the sun. Here's what experts have to say about SPF and oily skin's needs.
Meet the experts on sunscreen and acne
Dr Cristina Psomadakis, AKA Dr. Soma on social media, is an NHS dermatologist and ambassador for Eucerin who has explained how acne-prone and oily skin types should choose their sunscreens and why it's so important to wear.
Mariam Abbas is an advanced facialist who specializes in providing personalized skincare plans. She has also advised on how these skin types should choose sunscreen, as well as the importance of wearing it every day.
Can sunscreen cause acne? And other oily skin questions, answered
What is oily skin?
Oily skin is distinguished by a glossy shine on the skin's surface—caused by excess sebum production—and enlarged and evident pores. "Sebum, a waxy lubricating material, is created in skin's sebaceous glands and is carried to the skin's surface where it adds to skin protection," explains dermatologist Dr Cristina Psomadakis. "Oily skin can feel slick or greasy, and may be more prone to blackheads, whiteheads, pimples and overall congestion."
How to choose sunscreen for oilier skin types
If you have oily skin, you'll need sunscreen that is absorbed swiftly. Dr. Psomadakis recommends that you use sun protection that has been specially formulated for oily and acne-prone skin, such as lotions, fluids or gels. "Choose products with a lighter texture (this doesn't mean you need to compromise on high protection), those labeled 'non-comedogenic' (doesn't contain ingredients that might block pores and trigger blemishes), and that actively help to address your skin concerns as well as to offer sun protection."
A great tip from Mariam Abbas is to buy a travel-sized product and try it for a few days before investing in a full-sized product. "How SPF sits on the skin and under makeup is a very personal preference, and sometimes it can take a few days or maybe even some pictures to see how the sunscreen really looks and feels," she says.
"Mineral sunscreens with titanium dioxide and zinc oxide are generally better suited to acne skins, because they don't carry the risk of irritating the skin with chemical filters," she also advises. "Also, zinc has an anti-inflammatory effect on acne." Makeup-wise, one of the best foundations for acne-prone skin will layer well over your sunscreen.
Why does acne-prone skin need specialist sunscreen?
Excessive and/or defenseless exposure to the sun's rays can exacerbate the reasons and triggers of acne making things worse, rather than better. "The sun causes skin to dry out and when it does this the sebaceous glands go into overdrive and this excessive sebum production is one of the key stages in the formation of blemishes," describes Dr. Psomadakis. "When skin dries out its surface hardens. This interferes with the natural process whereby dead skin cells are shed, and so pores block and blemishes develop."
Which sunscreen ingredients could trigger acne?
Various chemicals used to filter UV rays in chemical sunscreens can cause skin irritation and acne breakouts. "Chemical sunscreens work by absorbing UV rays; some of the ingredients can aggravate the skin when absorbed," says Abbas. "UV filters known as benzophenones—commonly seen as oxybenzone and avobenzone in the ingredients —can cause allergic skin responses, including the onset of acne breakouts.
Artificial preservatives, fragrances and oils in sunscreens can also cause acne breakouts. Blemish-prone skin is usually highly sensitized and reactive; so an additive that may be well tolerated by a normal skin may cause a severe reaction in acneic skin.
"Any product with comedogenic (pore-blocking) ingredients will clog pores," says Abbas. "Not all sunscreens do this, but those that contain heavy mineral oils and silicone can cause pore clogging and irritation."
Dr. Psomadakis agrees that: "Seeking out non-comedogenic sunscreens and selecting those that have been clinically and dermatologically proven to give skin the protection it needs without blocking pores, adding sheen, or triggering and exacerbating acne."
Does sunscreen help with acne scars?
Although sunscreen cannot actually heal acne scars, it definitely helps to prevent further damage and stop them from looking any worse. Over–exposure to the sun can cause discoloration, inflammation and hyperpigmentation, which can all make acne scars more prominent. So, applying sunscreen on acne scars is important.
Will sunscreen help acne?
"While sunscreen doesn't have a direct impact on improving acne, it does have a secondary effect because it protects the skin from harmful UV rays," says Abbas. "UV can cause chronic inflammation, DNA mutation and free radical damage, which will worsen any skin condition, including acne by making it harder for the skin to respond and protect itself." There is also the added benefit of protecting the skin from darkened pigmentation scarring, which is more difficult to correct than the acne lesions themselves.
Shop our sunscreen for acne picks
---
---
---
---
---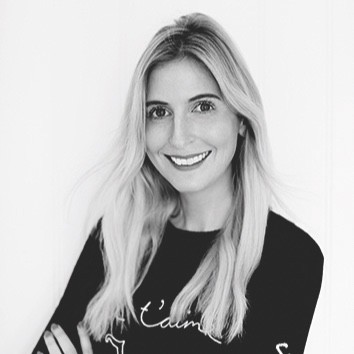 Charley Williams-Howitt has over 20 years of experience working in the beauty industry. As well as previously writing for lifestyle titles, such as woman&home, Woman and Woman's Weekly, Charley has worked for British institutions like Marks and Spencer, John Lewis, and Superdrug creating visual and editorial content cross-platform.
Starting her career in fashion at Cosmopolitan, she eventually moved to the world of makeup, moisturizers, and models, where she has interviewed celebrities and industry icons, reported backstage at MANY Fashion Weeks, shot beauty and hair editorial and scrutinized the ingredients in anything she's testing.