Is caring about your ex ever a red flag?
Should you be worried if your partner still cares about an ex? We investigate...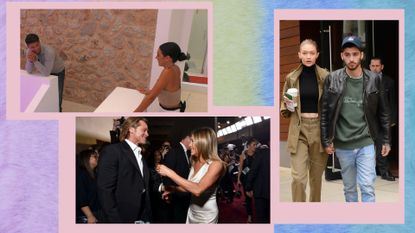 (Image credit: Gigi and Zayn by Raymond Hall/GC Images; Brad Pitt and Jennifer Aniston by Emma McIntyre/Getty Images for Turner); ITV Press Centre)
If you've been keeping up with ITV's Love Island (here's how to watch Love Island UK if you need to catch up), you'll know that one of the most sought-after islanders Gemma was reunited with her ex-boyfriend, Jacques, as he entered the villa. Talking about your ex or seeing them post-breakup always feels awkward, but if you have an amicable relationship with them, as is the case for Gemma and Jacques, does it really need to be a source of tension for you and your new partner? Some of the best relationship advice might say this could be a cause for concern, but is it actually a red flag?
Gemma and Jacques are on seemingly good terms, with Jacques telling Paige that he "still cares for Gemma". Many people online are describing this as a 'red flag' and their relationship has become increasingly dramatic as Gemma accidentally called her current partner, Luca, by her ex's name.
Jacques: "You'll still care for your ex"Paige: "NO." #LoveIsland pic.twitter.com/y9rpJqrKe6June 12, 2022
See more
Is caring about an ex a red flag?
There's no reason that caring for the wellbeing of your ex should be a problem for a new romantic partner. In fact, one of the biggest things I look out for when I'm dating new people is the way they talk about their exes because if they're willing to talk about them in a negative or even a degrading way, the chances are they'd probably do the same about me if things went wrong. Seriously, run (don't walk) if you hear a new partner describe their ex as a "psycho" (especially with no explanation).
Of course, it can be frustrating and unattractive if a new partner frequently talks about their ex, especially if they're singing their praises or comparing you to them (if there's a possibility of you getting back with your ex, that's a different story). But when did it become such a relationship faux-pas to mention them in passing or ask new partners about their exes? After all, they're people we've spent significant parts of our lives with—it's normal for them to come up in conversation.
"Caring about your ex is all to do with caring about other human beings," says relationship expert Dimple Thakrar. "Caring for exes actually tells you a lot about a person's integrity. It shows that they are able to see the good in everyone and not judge people by their behaviors."
Gemma and Jacques aren't alone either. From Zayn and Gigi, who reportedly have a 'loving and caring relationship' after splitting up; to Brad Pitt and Jennifer Aniston, who 'love and adore each other' as friends, there are plenty of examples in the celeb world of friendly exes who still care about each other even though the romance is gone.
What about accidentally saying your ex's name?
Believe it or not, it's also normal to accidentally call a new partner by your ex's name, especially if you're living in a villa with them and they're standing directly opposite you—although, hopefully, that's something you're not putting yourself through if you haven't applied to a dating show. Is it awkward? Absolutely. Is it grounds for reevaluating your current relationship or a huge argument between you and your new partner? Probably not.
Previous Love Island-winner Amber Gill was keen to back Gemma up, having been through the Love Island experience herself, commenting on the incident on Twitter: "Luca getting vexed when Gemma almost said her ex name. To be fair to her he was stood right in front of her it's not that deep".
Luca getting vexed when Gemma almost said her ex name To be fair to her he was stood right in front of her it's not that deep #loveislandJune 14, 2022
See more
Awkward moments aside, I still care for my ex's wellbeing and if someone I was dating thought this was a red flag, I'd see that, at best, as a sign of insecurity on their part, or, at worst, as toxic and controlling. After all, I know I no longer have feelings for my ex and I think I'm effectively able to communicate this to people I'm dating without criticizing my ex-boyfriend's behavior or character. If a new partner takes this as a sign that I'm less interested in them, or that I want to get back with my ex, that sounds like a "them" problem.
"The best way to talk about exes with new partners is from a place of love and compassion," Thakrar advises. "Healthy discussions around this can create healthy boundaries in new relationships and assess alignment in the early stages."
Even if it doesn't bring the much-needed drama to Love Island, I think Gemma and Jacques' healthy relationship with each other thus far is a great thing for us to see on our screens. Whatever happens between the two of them, it proves that we can empathize with and respect our exes without compromising our current relationships.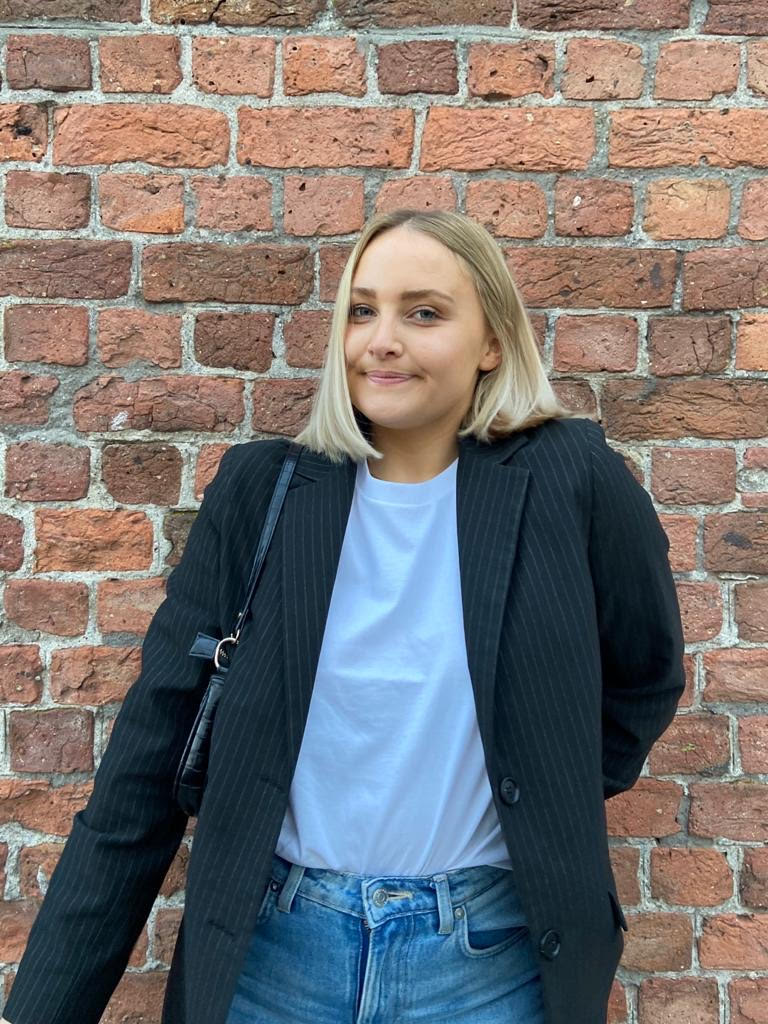 Alice Porter is a freelance journalist covering relationships, entertainment and digital culture. She is particularly interested in how women are portrayed in the media, whether that's on reality TV or TikTok. She writes for publications including Stylist, Refinery29, Grazia, Cosmopolitan and Glamour and has been featured as an expert on the BBC radio show Woman's Hour. When she's not writing about any of these given topics she's probably thinking about them elsewhere: either during an all-day Netflix binge, a deep conversation at the pub or during a long walk on the beach.