The best relationship advice that'll help you go the distance, straight from the experts
How to maintain a happy and healthy romantic relationship, according to the experts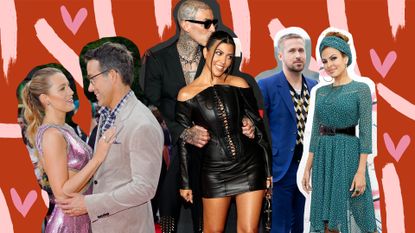 (Image credit: Getty Images)
Romantic relationships are far from easy, that much we know—but good relationship advice can often help you get through hurdles.
Just like everything else in life, relationships require effort, attention and consistent nurturing in order to flourish in the ways we want them to. So, how do we make sure we're doing this?
Ultimately, the goal is to be in a happy and healthy relationship with the person you feel is right for you. Whether you're a hopeless romantic who believes in finding your soul mate (guilty!) or you simply want a partner to share your life with, the road to a deep and meaningful romantic connection is never linear. So once we have one, it's natural to want to protect it.
As many may have learned through personal experiences, there's a lot that goes into relationships, from sexual compatibility to aligning values, trust, and of course, love. While all relationships are different, there are a few key ingredients that can apply to all when it comes to maintaining a solid foundation and maintaining that bond.
We spoke to some experts, who gave us their most valuable tips on how to make your relationship last. Here's what they had to say...
---
---
The best relationship advice straight from the experts
You need trust
It sounds like a cliche but no relationship can survive without trust, and that's a fact. In fact dating and relationship expert, Alex Mellor Brook of dating platform SelectServices, says building and sustaining trust is crucial.
"Trust is something gained over time as couples slowly allow their partner into their lives. For those starting out in a new relationship, take your time and only give small 'bitesize' pieces about who you are. It allows you to build trust at a pace you are comfortable with and if your relationship doesn't work out it doesn't leave you feeling too exposed," he says.
"Trust is a mutual process that is built over time, but certain situations in a couple's life can erode the trust they've built up, from financial decisions to jealousy. If the couple has different opinions about the situation or their actions conflict with their partner's perception of the circumstances, then this can lead their partner to trust individuals outside the relationship. Trust-building is a lifelong activity requiring open communication and the willingness to be vulnerable."
Compromise is key
Relationships are 80% compatibility and 20% is 'other stuff'. That 'other stuff' could be anything from differences of opinion and different love languages to how you handle whatever life may throw at you as a couple, says Brook.
"Compromise from both partners is important. If only one of you continually compromises in the relationship, I think the non-technical term for this is 'being a doormat', it can soon lead to resentment. It is understandable that having a partner who has convictions and passion about something they believe in can be appealing, but if it becomes overbearing it will break the relationship.
"Our thought process shouldn't be about being right or wrong but allowing our partner to appreciate our thoughts or beliefs without the expectation of having to endorse them. Compromise can be a tricky balancing act and without both partners openly involved it could lead to one partner being dominated."
Emotional honesty is a must
Whether you are new to the dating scene after getting over a break-up, you've come out of a long-term relationship or are currently in a successful one, being emotionally honest with yourself and your partner is tough—we'll be the first to admit that.
"Realizing what you want and need in a relationship is hard, being brave enough to convey this to your partner is harder, as you may not know how they will react," says Brook. "As we evolve both as an individual and a partnership these wants and needs will change over time. Our past experiences and current environment will play a big part in this thought process, with everyday challenges exacerbating the stress triggers. This is obviously not a first-date conversation, but when you reach the point where things are becoming a little more serious, you need to become more honest about what you want from the relationship. But remember, there are two of you in this relationship, so you will also need to listen openly to your partners 'emotional honesty' accepting some of the points they raise, even though they may be hard to hear.
"Be respectful and considerate to each other as we all have baggage and past experiences that we bring with us to each relationship," he adds. "The truth is, if you conceal your emotional reality it will add pressure to your relationship, especially in stressful life challenges such as moving home, changing jobs, having families or the loss of a loved one. Covering up the cracks in your relationship can be just as harmful as being honest with each other, if not more so."
Love is not enough
As soon as you realize that love isn't the magic cure to everything in a relationship, the better says celebrity dating coach James Preece. "Great relationships require time and effort," he says. "The best relationships are those that are built on mutual respect and honesty. It needs to be based on shared values, similar life goals and common interests.
"They require constant attention and effort from both of you to make sure you grow as a couple, If either of you ever stops working on it then it's not going to last. The more time you put into relationships, the more your bond will grow."

Keep Dating
Be it stay-at-home dates, date ideas for rainy days or romantic outdoor plans when it's warm out, it's important to keep the magic alive.
"Just because you are in a relationship doesn't mean you ever stop dating. Successful couples will naturally spend lots of time together and this will involve an element of routine. However, they don't allow themselves to become complacent. They regularly schedule dates nights and plan new adventures. As long as there are always new things to try and look forward to, they'll never get bored!"
Always communicate
"The best couples are always honest with each other. This isn't just about remaining faithful but never allowing each other to settle. To be able to know ourselves and others, we need to think about how we would like to be treated and what we expect from our partners. If one of you isn't treating each other the right way then it's important to say something and get it sorted as soon as possible. In strong relationships, you are both equal partners. When you're in one, you won't ever be left wondering if your partner is happy or what they need. They'll be honest and clear about this."
Tackle the disillusionment stage together
This stage is when you start to become aware of all the negative things about the relationship. You might question if they are even the right person for you. This is what happens when you've got lots of unresolved issues that you've previously ignored. You might argue about every little thing. Couples in this phase may feel frustrated, empty of desire to be with each other, and feel really unloved.
The good news is that this is a perfectly normal stage of a relationship and the one where you have a chance to become stronger. By smoothing out problems and dealing with them then you can build for your future.
If you are both willing to talk through the issue and communicate in a fair way, there is a chance you can save this. If not, don't choose to stay with them and settle as nothing will change and you'll resent them even more.
Sagal is a journalist, specialising in lifestyle, pop culture, fashion and beauty. She has written for a number of publications including Vogue, Glamour, Stylist, Evening Standard, Bustle, You Magazine, Dazed and Wonderland to name a few.