We need to talk about the gaslighting in Taylor Swift's new short film
Taylor Swift's new short film, 'All Too Well', portrays a very familiar scene for many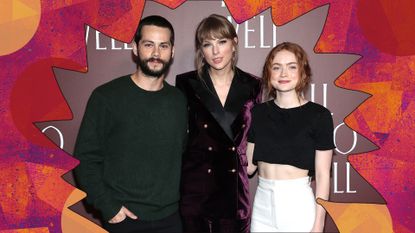 (Image credit: Photo by Dimitrios Kambouris/Getty Images)
The first crack in the glass, the reeling, the remembering—they're all stages that many of us can remember all too well. But in All Too Well, The Short Film Taylor Swift doesn't just highlight the regular ups, downs and heartbreak many of us go through in our relationships—she also showcases a perfect example of gaslighting.
The nearly 15-minute film takes us through the rollercoaster of an all-consuming, passionate but intense and toxic relationship. The video stands out as the long-anticipated re-release of one of Swift's most heartbreaking songs, this time 10 minutes long.
---
---
Many viewers have pointed out that when watching the short film, there is one scene that really hits home as a stomach-twisting example of what gaslighting looks like in a toxic relationship. We've asked Trauma Recovery Coach Ronia Fraser to take us through the key moments in the short film...
Early signs
The film starts off with 'her' asking 'him' "are you for real? I just feel like I've made you up." Here we have the very first red flag. Ronia describes how "narcissists match and mirror their victims to such an extent that they end up falling in love with themselves. That's how they become the soulmate/twin flame literally overnight, creating an illusion of an out-of-this-world connection."
And, although there is plenty of togetherness in this short film—crisp autumn walks, passionate kisses and a visit to the family home—it's clear that much of this is kept secret. He kept her like a secret, but she kept him like an oath.
Young 'her' is quite obviously fixated on 'him', feeling as though she can't believe her luck, and wants to hang onto something that is perhaps too good to be true. Physical touch is a huge part of the relationship and seems to be a love language that 'him' likes to use when they are alone, but is reluctant to show such affection when in public.
The first cracks
Viewers know the downward spiral is about to begin when these words appear across the screen.
Ronia explains that 'Her' would be feeling elated to begin with in this situation. It must be the real deal, because she's getting to meet his friends, signifying her importance to him. But soon she finds herself being ignored, feeling displaced, and not quite so special after all. She is clearly feeling uncomfortable, running her hands through her hair, trying to smile and go along with things, before seeking reassurance.
With physical touch being such a big part of their relationship, she reaches for his hand so that she can feel together. But what comes next starts the beginning of the gaslighting.
He drops her hand, brushes it off and gives the top of her hand a pity pat, the kind that we'd give an awkward relative on the back after not seeing them for years, not the sort of affection you show your girlfriend.
Ronia says that "this kind of treatment triggers a sense of not belonging, not being good enough and a fear of abandonment or reaction and is designed to throw her off and destabilize her."
The kitchen scene
After being prompted by 'him', she speaks up for herself, letting him know that she felt alone, out of place and noticed that he kept her at a distance all night. Straight away, his replies are a prime example of gaslighting. Ronia elaborates that he was purposefully creating an argument to deflect; do you not like my friends? They were so nice to you!
His language is typical of narcissistic abuse, dismissing her feelings as "ridiculous", deflecting blame onto her for being "weird", "quiet". When she defends her behavior in a new situation, he calls it "bullshit", saying that it's something he can't even remember happening and asking how she could possibly be angry at something he did subconsciously.
Language of "insane" and "crazy" crops up repeatedly, and he calls her selfish. Ronia says this is a clever move on his part, as he knows that she would do anything for him, and now she believes he thinks otherwise, she will question her reaction, and make her feel as though she needs to sacrifice herself even more to be worthy of his feelings.
The powerful drug in their relationship is physical touch, and that is why she was so hurt by his rejection of it. He offers a humor-led and clearly insincere apology to try and calm her down, before giving her a hit of what keeps her so drawn to him - more physical touch.
Ronia says: "Narcissists run hot and cold at will, making it impossible for the victim to predict who they are dealing with. This results in the victim walking on eggshells and causing severe anxiety. To mitigate the risk of ticking them off, the victim will compromise their boundaries, values and beliefs for the sake of being loved, and in the process lose themselves."
The breaking point and reeling
This comes at a time where things appear to be going well, and she reacts in a shocked, panicked way. But while she tries to get on with her life, she is so scarred by his behavior and what she has sacrificed that she clearly feels a shell of her former self.
Although it's supposed to be fun, turning 21, she is unable to enjoy even the most special moments in her life. Ronia explains "narcissists often pick big life events such as birthdays, graduations, holidays, funerals, childbirth, property purchase or success celebrations for the biggest adverse impact."
A breakup with an emotional abuser is no normal breakup. Ronia noted that it's clear in the short film that "she's not only shaken by losing her boyfriend but mourning herself who she lost in the process through the calculated and tactical erosion of her identity."
She recalls through lyrics losing half her weight, feeling like a "crumpled up piece of paper", and remembers how much she just wanted to "be my old self, but I'm still trying to find it."
"Narcissistic Abuse causes complex PTSD and has a severe impact on the survivor's mental health and quality of life", Ronia says. "Survivors experience a whole range of mental health challenges such as severe anxiety, depression, difficult to control emotions, flashback, nightmares, self-destructive behavior and suicidal ideations."
"Time won't fly, it's like I'm paralyzed by it.
The future
Those who suffer at the hands of abusers can struggle to separate the bad and the happy memories. It's hard to remember what is happening for real, and what was created through wanting for something so badly.
Even 13 years on, she is clearly so affected by what happened, and although now in a better place, unable to let go completely of the pain she suffered, which still feels so real.
The takeaway
If something has an effect on somebody, whether the others involved feel those feelings to be justified or not, they are valid feelings and should be treated as such. Nobody is able to tell another person how they are feeling and instead should respond wanting to make things better moving forward, understanding each other in a better way.
Ronia says that "while her love was genuine and deep, his never was. It was never a 'masterpiece' to him, and he was not maimed by the love affair in the same way as her, but simply moved on to the next to do it all over again."
We must all take responsibility for the way we make others feel, and be able to have conversations about the hurt and pain we cause. If somebody reflects your feelings back onto you, saying things didn't happen, or telling you that you're crazy, then you're being gaslighted.
All relationships in life should be with those that we feel we can communicate our truth to, and now she remembers it all too well, she will not make the same choices again.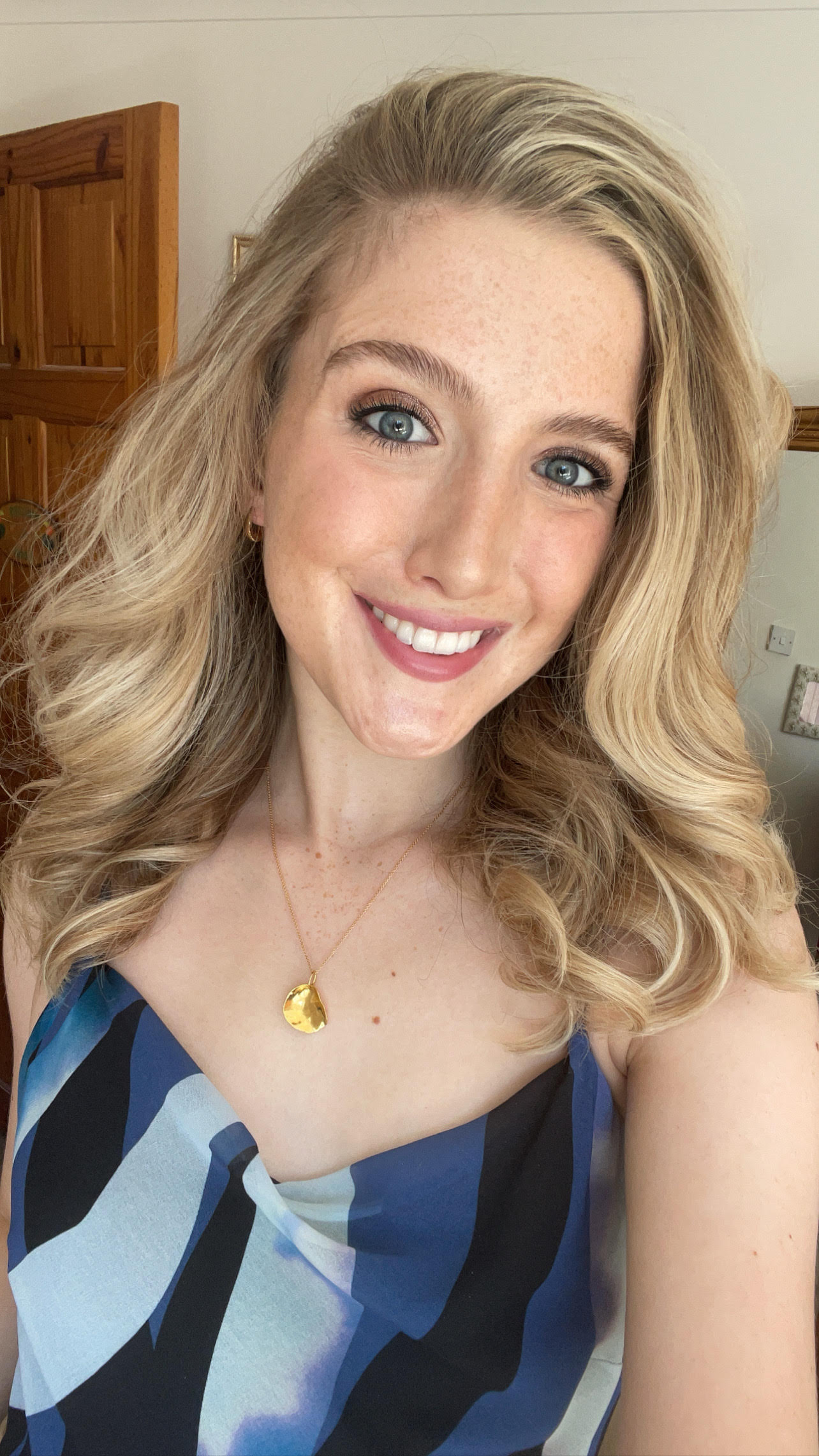 Mollie Davies is a lifestyle, fashion and beauty journalist. Her work can be found in international publications such as Good Housekeeping, Insider, Evening Standard, Cosmopolitan, amongst others. In her spare time, she's found at the pottery studio, baking, or enjoying musical theatre, and loves to be with her basset hound, Olive.