The funniest Taylor Swift and Jake Gyllenhaal memes are trending after that 'Red' re-release
The short-lived romance between Taylor Swift and Jake Gyllenhaal inspired some of her best songs—and these hilarious memes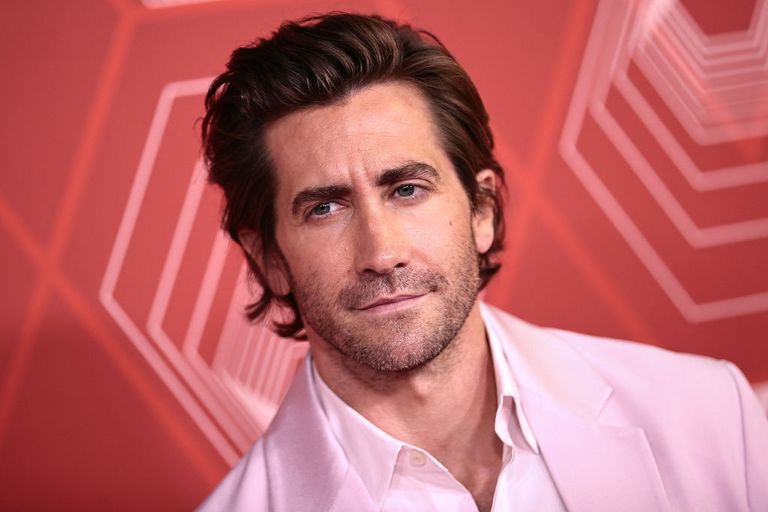 (Image credit: Dimitrios Kambouris / Getty)
Taylor Swift and Jake Gyllenhaal are the names on everybody's lips, now that Red (Taylor's Version) and that 10-minute version of "All Too Well" have officially dropped.
The relationship between the songstress and the actor reportedly lasted only a few months back in 2010, but the songs inspired by it have endured well beyond that, with some of Swift's best breakup songs being reportedly written about the Brokeback Mountain actor.
When the Red re-release was unveiled at midnight on November 12—a 30-track re-recording, following in the footstep of fellow re-releases like Fearless—the Internet was understandably losing their mind over fresh versions of their favorite T Swift songs, but they also were quick with the quips and critiques of Mr. Gyllenhaal.
Here are some of the funniest memes floating around Swiftie Nation, as well as background into the romance between Tay and Jake.
---
---
What happened with Taylor Swift and Jake Gyllenhaal?
The short-lived power couple was first spotted together in October 2010 at a taping of Saturday Night Live.
The then 19-year-old Swift and 28-year-old Gyllenhaal were snapped frequently around London and New York City together that fall, even spending Thanksgiving together with the actor's sister Maggie Gyllenhaal.
Things fizzled, however, by January 2011, with rumors suggesting that it was Gyllenhaal who broke things off with the singer.
Which Taylor Swift songs are about Jake Gyllenhaal?
Let's start with the biggie: "All Too Well," one of Swift's most beloved songs. Though she has not outright said who the song is about, lyrics point to her relationship with Gyllenhaal: "Left my scarf there at your sister's house / And you've still got it in your drawer even now" seemingly refers to that Thanksgiving trip to Maggie G's.
Plus, Taylor left fans clues (we know she loves a puzzle) in the liner notes of the original 2012 Red release, with a hidden message that decoded to read "Maple Lattes," a reference to the couple's much-publicized drink of choice.
Adding even more fuel to the "All Too Well" fire is news that Swift has directed a short film in conjunction with the release of the 10-minute new version of the track. The film stars Sadie Sink and Dylan O'Brien, who pointedly are the exact ages Taylor and Jake were during their relationship.
Other Red tracks rumored to be about Gyllenhaal include "We Are Never Ever Getting Back Together," "State of Grace," "I Knew You Were Trouble," and "The Moment I Knew." In the latter, Swift sings: "And it was like slow motion / Standing there in my party dress / In red lipstick / With no one to impress / And they're all laughing / As I'm looking around the room / But there was one thing missing / And that was the moment I knew," rumored to reference when Jake didn't show up for her 21st birthday.
Speaking to Rolling Stone, Swift said: "I look back on [Red] as my only true breakup album. Every other album has flickers of different things—this was an album that I wrote specifically about a pure, absolute, to the core heartbreak."
Taylor Swift and Jake Gyllenhaal memes
Taylor Swift fans are a notoriously protective bunch when it comes to their favorite pop star, and this latest wave of viral memes is no exception:
Jake Gyllenhaal has less than 15 hours to return that scarf. pic.twitter.com/RKZSevwvdxNovember 11, 2021
See more
How Im sleeping tonight knowing I'm not Jake Gyllenhaal's publicist pic.twitter.com/otDuPs1MGJNovember 11, 2021
See more
Joe Jonas going to sleep tonight knowing all the attention is on Jake Gyllenhaal pic.twitter.com/f2T1LmBchHNovember 11, 2021
See more
Taylor after absolutely tearing apart Jake Gyllenhaal for 10 minutes #RedTaylorsVersion pic.twitter.com/bJsZJmJBHfNovember 12, 2021
See more
jake gyllenhaal after knowing that taylor swift just directed a short film of all too well ten minutes version: pic.twitter.com/LQwQCkCATvNovember 5, 2021
See more
"YOU SAID IF WE HAD BEEN CLOSER IN AGE MAYBE IT WOULD HAVE BEEN FINE" jake gyllenhaal im coming for you #RedTaylorsVersion pic.twitter.com/ei3cxfhccqNovember 12, 2021
See more