How long should sex last? Here's what experts want you to know about the magic number
It's not uncommon to worry 'how long should sex last?' but that doesn't mean you should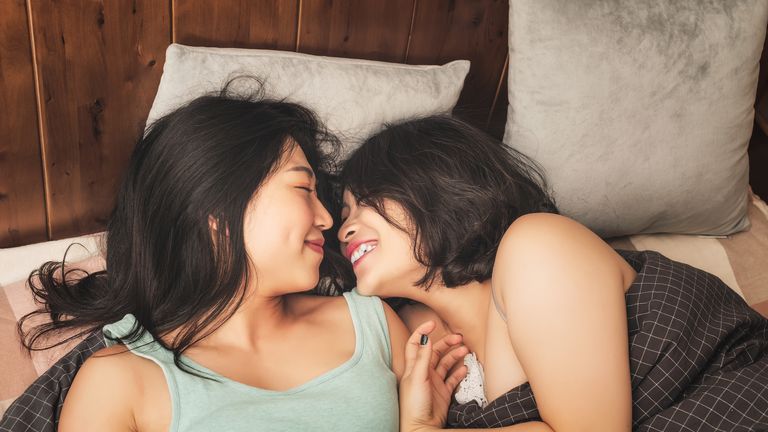 (Image credit: Getty Images)
We're always searching for a magic formula in bed: "How long should sex last" is a common question, but it's probably best to remove it from your psyche.
We fear disappointment if things move too quickly. However, taking too long can make us feel exasperated. What's meant to be an intimate experience has the ability to turn into something nerve-racking, and there's certainly no pleasure in feeling stressed about sex.
For those who are keeping an eye on the clock while in the bedroom, allow the experts to grant you permission to stop. There's no need to take note of the duration of your frisky fun.
"No one should feel pressure to have sex for a certain amount of time," says Josh Porter from adult toy retailer Romantix. "Sex should last as long as the participants feel aroused."
---
---
How long should sex last? Is there a magic number?
According to a 2005 member survey from the Society for Sex Therapy and Research, penetrative sex will likely last anywhere from seven to 13 minutes. However, there are a few flaws in these findings.
First thing's first: this widely circulated survey is only based on penile-vaginal intercourse. Secondly, foreplay and other types of sexual activities aren't thrown into the equation.
All in all? There isn't a magic number—you should do whatever works well for you and your partner.
There are so many factors to consider that concocting a time stretch in your mind is only going to make you feel anxious. Take a moment to enjoy all the experiences—the kissing, the foreplay and the orgasms. There's no need to define what the start point and end point of sex should be.
"When it comes to foreplay, the desired amount of time differs depending on the people involved, how they're feeling, the frequency of sex they've been having and how 'in the mood' they are in the first place," Porter adds.
But let's say you and your S.O. aren't quite on the same page with whatever you're doing. The only way to get through roadblocks is to be open. After all, talking about sex is considered the key to making the experience all the more pleasurable for you both, so why hold back?
Also, there's no need to follow a rule book, according to Porter.
"You could also try setting the mood with lots of kissing, touching and caressing before penetrative sex; the duration of sex isn't only defined by penetration," he adds.
Whatever is giving you unrealistic expectations about pleasure or causing you to doubt what makes you and your partner feel best is not needed. Whatever works for you both is the method to keep pursuing.
If you are looking to settle a few questions on your own, experimenting with different types of vibrators just might do the trick. And don't worry, we asked the experts how to clean sex toys so that your solo sessions are safe, fun and worthy of a repeat!
Danielle is a writer for My Imperfect Life, where she particularly enjoys covering lifestyle and entertainment news. She was previously the editor of Time Out New York Kids and a news editor at Elite Daily. When she's not working, you can find her reading a good book and enjoying a cup of coffee. Follow her @dvwrites.