This is how Mars retrograde is affecting each zodiac sign
We've prepared a special Mars retrograde horoscope, the most defining retrograde of the year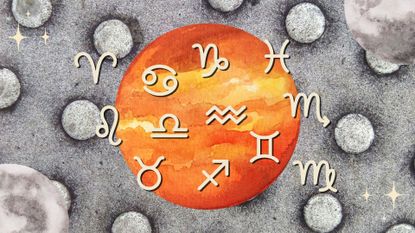 (Image credit: Future)
Buckle up! The dreaded Mars retrograde 2022 is here and you might be wondering—how is it affecting me? This is the most defining retrograde of 2022 and it means business! In astrology, Mars is an incredibly important planet, as it rules masculine energy in its full spectrum of expression, positive as well as negative. Mars is the cosmic force that gets us out of bed every morning, lights our inner fire, and inspires us to chase our goals. It is the planetary ruler of our sexual energy as well as anger in its purest, rawest form.
When Mars goes retrograde, we might feel like our inner fire has been extinguished, with no sign of return. We suddenly notice ourselves needing more sleep and rest, and might even feel our sex drive taking a big, long nap. The fact that Mars' retrograde is the rarest of all retrogrades means we aren't as used to it, as it only happens once every two years. The last time Mars was retrograde was in the fall of 2020, from September 9 to November 13. These dates might be worth revisiting when it comes to finding repeating themes, especially if you are an Aries or Scorpio.
Meet the expert: Narayana Montúfar
In 2022, Mars is in retrograde in the intellectual sign of Gemini from October 30 to January 12, 2023. During these 2.5 months, it's not advisable to launch any major projects, sign important contracts or documents, or take a relationship to the next level. The partnerships—romantic or business—that begin now will fizzle, slowly losing energy and steam. On a positive note, Mars retrograde is the perfect antidote for burnout, as it gives us cosmic permission to really slow down. If you know you can't make headway when it comes to attaining your most cherished goals, why would you push?
Mars retrogrades are periods of huge introspection that are better used for figuring out why we want what we want in the first place. Are we chasing a specific goal because we truly desire it—or because society tells us we must have it? To handle Mars retrograde the best way possible, it's key to create conscious awareness around how we express our desire, anger, and masculine energy.
If you're curious about what Mars retrograde will bring for your sign, it's time to find out what this period means for you with our special Mars retrograde horoscope (and don't forget to check out your November 2022 horoscope and keep up with your weekly horoscopes too).
How is Mars retrograde affecting your zodiac sign?
Aries Mars retrograde horoscope
Get ready for a major transformation, Aries! Mars is your ruling planet, so this retrograde is greatly affecting you—and it will be up to you how! You will see your passions and desires slowly morph into new ones, so give yourself room for pondering and introspection. Mars will be mostly affecting your communication, so it will be key to watch your words. If not careful, you could hurt someone's feelings, especially when feeling triggered. Be discerning with your information intake, as not everything you read will be true or accurate.
Taurus Mars retrograde horoscope
Keep an eye on your wallet, Taurus. Mars is in retrograde in your second house of money and finances, so if you're not careful, you could end up overspending. This could be especially true when you're bored or feeling emotionally triggered. Instead of making any big financial moves, ask yourself if you're allocating your resources correctly. There's a big chance you're not, so the effort you put in now in coming up with a new budget will most likely bring rewards by late January of 2023, once Mars is fully direct.
Gemini Mars retrograde horoscope
Your words have enormous power, Gemini—and now more than ever, it's key to learn how to use them correctly. Be prepared for your efforts to be met with resistance, and the more you push, the harder things will be. In the end, Mars retrograde will teach you to communicate from a place of greater awareness, which of course, involves learning to really listen and be more patient with your overall thought process and response mechanism. Your mantra for the next 2.5 months is "slow and steady wins the race."
Cancer Mars retrograde horoscope
Embrace introspection, Cancer! Over the next 2.5 months, you might notice that certain response mechanisms that are rooted in your past are the sources of the energetic blockages you are experiencing now. In short, it's time to heal any unprocessed trauma you might have. While this takes courage, deep introspection, and awareness, it's a process that will have a positive effect for many years to come. By focusing on fully processing the past, you will become the protagonist of your own story, in control of your very own destiny.
Leo Mars retrograde horoscope
How important are friendships for you, Leo? We are guessing they are very important, which is something you should remember during this retrograde. Progress will be quite slow for the next 2.5 months, and your colleagues and peers will be feeling impatient when your shared projects move at a snail's pace. Knowing that no one is to blame will allow you to see the big picture and maintain your cool during this fall and winter's intensity. It will also allow you to show your legendary and amazing resilience in the face of adversity.
Virgo Mars retrograde horoscope
Are you where you want to be in your career? Are you being paid well, or even enough? And most importantly, is your current career in line with the role you want to play in society? All these questions will plague your mind during Mars retrograde. However, don't be so fast to answer them. This retrograde is more about the journey than the actual result, and there is a big chance you will come out of it with surprising epiphanies about the way you chase your ambitions, dear Virgo.
Libra Mars retrograde horoscope
In an effort to open your mind, Libra, this Mars retrograde might have you feeling a bit sour about all the things on your bucket list that you haven't been able to cross off. If you suddenly begin to feel like you've been missing out on life, take that trip to New Zealand, enroll in that Karate class, or sign up for that last class you need to get your certificate. Instead of repressing the anger, channel it in a positive way and you will come out a winner!
Scorpio Mars retrograde horoscope
Mars rules your sign, Scorpio, so these periods are extremely introspective and transformational for you. You will be craving more time alone and will need way more rest than normal. It will be a good time to adopt a slower pace of life. If you have a serious partner, issues around intimacy and sexuality also come to the forefront, when you might have to be very strategic in letting your desires be known. You could also be incredibly interested in studying spiritual and esoteric subjects, leading you to powerful revelations around your most cherished goals and desires.
Sagittarius Mars retrograde horoscope
How do you process anger within your most important relationships? If you've been allowing your eternal optimism to eclipse your voice, be prepared to deal with this choice, Sagittarius. Mars will go retrograde in your seventh house of partnerships, exposing anger that was previously repressed. In the end, this retrograde is about completely re-assessing how you handle conflict, so you can see it as time catching up with you. Learning to express anger in positive ways is something you will exercise for the next two years, so do your best!
Capricorn Mars retrograde horoscope
You can make the best of Mars retrograde, Capricorn. Like the rest of the signs, your workflow will diminish, but if you use your time right, you can reach incredible levels of productivity in 2023! This retrograde will expose the processes that no longer work for you so you can begin restructuring them. This will involve putting quality over quantity and opting for doing deeper analysis when it comes to facts and figures. Having a higher level of organization will also be key when it comes to setting yourself up for future success.
Aquarius Mars retrograde horoscope
No, Aquarius—your creativity hasn't dried out, it's only transforming. Mars retrograde will expose the fact that you are bored, which is blocking your creative self-expression. And guess which the antidote is? Play and fun! Mars retrograde will teach you that life is too short to take it so seriously, so bring back that joie de vivre by exploring new hobbies and creative outlets. If you've never tried painting before, consider it. If you haven't taken a vacation in two years, well, there is no better time than now!
Pisces Mars retrograde horoscope
There is no way to sugarcoat it, Pisces, this Mars retrograde will take you down memory lane. You are bound to revisit all the times you didn't speak for yourself or failed to set clear boundaries in your relationships. As you finally air out any past grievances, you will notice that the processing of old feelings brings you not only peace, but also a feeling of being held by the universe. Your home and family will be highlighted, when focusing on having a solid foundation will be key for your 2023 success.
Cute astrology-themed gifts
Brand
Colour
Price
Refine ☵
Sort By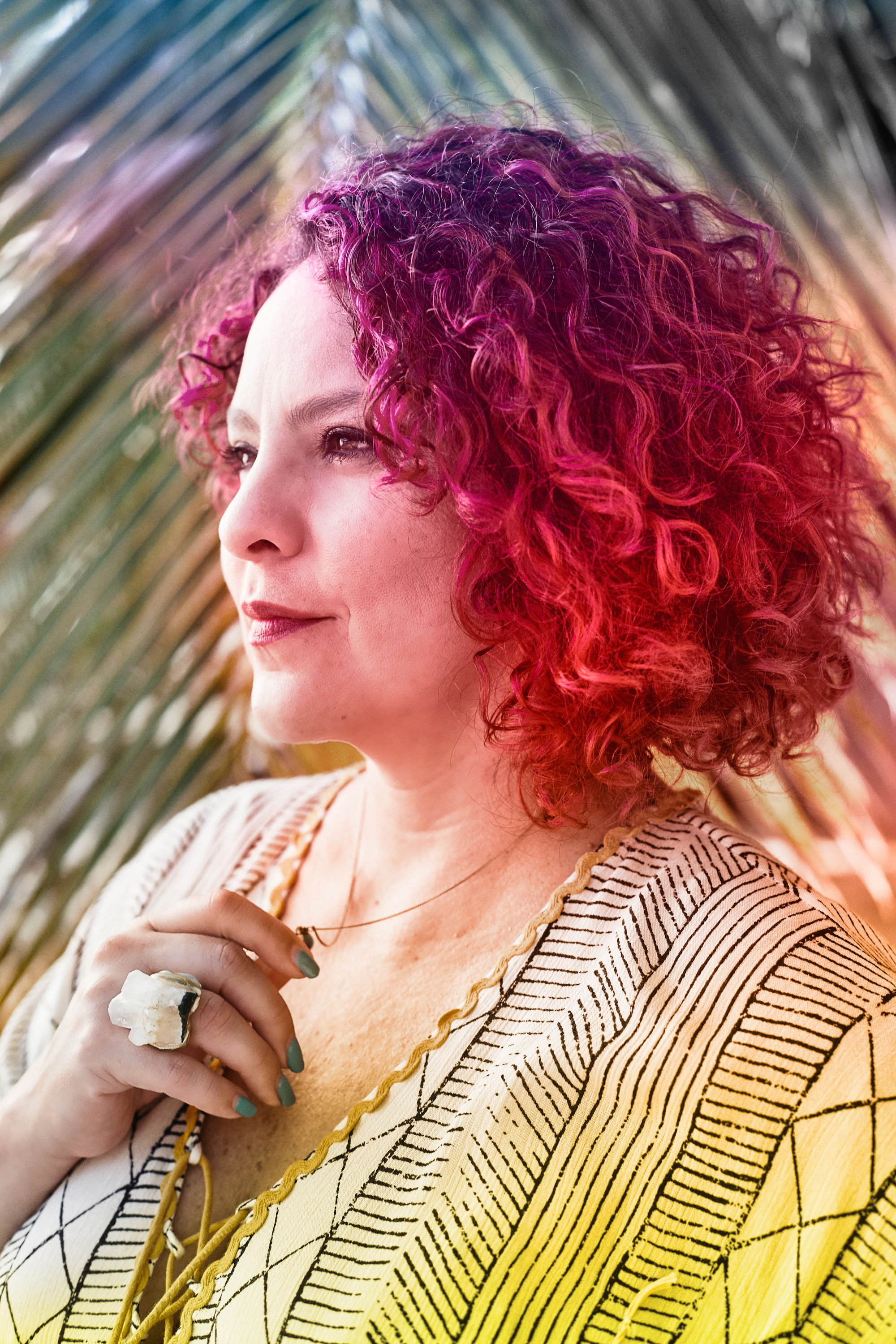 Narayana Montúfar is My Imperfect Life's resident astrologer, responsible for our weekly horoscopes and monthly horoscopes. She's also an artist, writer, and energy healer who finds inspiration in the symbolic language of astrology. An expert in the astrological studies of the Moon, she's the author of Moon Signs: Unlock Your Inner Luminary Power and was featured as one of Medium.com's Authority Magazine 2020's Strong Female Leaders, Destig Magazine's Top Artists to Collect in 2020, and one of Vogue's 13 Astrologers to Follow in 2021.
You can also find her astrological work featured in numerous lifestyle publications like Teen Vogue, Refinery29, InStyle, Brit+Co, Bustle, Pop Sugar, Well + Good, Women's Health, Romper, and more. In her private astrology practice, Narayana's holistic approach seeks to create a positive impact by connecting each one of her clients to the uniqueness of their chart and illuminating their path toward the ultimate state of self-empowerment and self-discovery.