This is what your November 2022 monthly horoscope has in store for you
Your new monthly horoscope is here and it's time to let the universe take over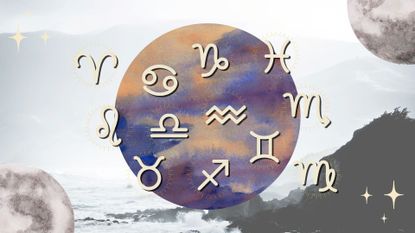 (Image credit: Future)
Welcome to your November 2022 monthly horoscope! It's time to allow the universe to take the reign. Since the last week of October, you've probably been feeling the effects of eclipse season, as the universe has been tossing some unexpected twists and turns our way. Do expect this feeling of nervousness and anticipation to linger until mid-month, especially around the November 8 full moon lunar eclipse in Taurus, one of the most significant November astrology events.
Being major energetic portals, eclipses demand we go with the flow and sink into a deep acceptance of change. Prepare for some shocking endings as well as beginnings, and trust that what's taking place in your life is part of a big plan to guide you in a more authentic direction. All kinds of relationships, in particular, will experience karmic adjustments, sometimes requiring balance and fast decision-making.
Meet the expert: Narayana Montúfar
The good news is that healing will be taking place, as the water element will be very active all month. Whenever feeling stressed, spending time near the beach or a lake can help. Talking about your feelings will also be key, as it will have a cathartic effect. Meditation, rest, and introspection will also be your best friends.
The energy begins to shift on November 15, once Venus leaves intense Scorpio to enter optimist Sagittarius, followed by the Sun on November 22. This is a wonderful time to take a vacation if you still haven't, as the Archer will ignite a spirit of exploration in us.
November 20 is a lucky day, as it also is November 23, when the next new moon arrives, gifting us a significant new beginning. This is when the sleeping giant, Jupiter, finally wakes up for its five-month retrograde nap, bringing back our luck and ability to expand. While it is not the right time to launch any big projects due to Mars being in retrograde, it is a fabulous time to focus on spiritual and creative pursuits until December 20, while the guru planet is direct in Pisces.
November 2022 horoscope: what do the stars have in store for you this month?
Aries November horoscope
The pressure you've been feeling to grow and perform is now dissipating, as the cosmos asks you to adopt a more relaxed approach to life. November grants you the opportunity to take a vacation or focus on expanding your mind through learning. The November 8 full moon lunar eclipse brings a major financial situation to an end, most likely involving a romantic or business partner. A friendly reminder that Mars, your planet, is retrograde, meaning that you should keep an eye on the following dates, when you could be feeling more sensitive: November 4, November 11, November 19, November 25, and November 28 (and don't forget to check out how Mars retrograde will affect your zodiac sign).
Taurus November horoscope
Your relationships will require a lot of attention, Taurus, especially at the beginning of the month. One of them could be rocky or even end around the November 8 full moon lunar eclipse that happens in your sign—and by no means you should try to hold on to it. Trust that new avenues for friendship and collaboration will open for you once Jupiter retrograde ends at month's end. Once Venus enters Sagittarius on November 15, your mood will lighten almost immediately as you see your luck returning. The last two weeks are incredible to take a trip to an exotic destination or enroll in an exciting course.
Gemini November horoscope
In November, you are the epitome of the spiritual warrior, Gemini! You seem to be focused on figuring out an important project or situation, as your ruler, Mercury, travels in the deep, emotional waters of Scorpio. The information you unearth will be key, especially during the November 8 full moon lunar eclipse. Remember that Mars is retrograde in your sign, making the following days important to watch: November 4, November 11, November 19, November 25, and November 28. Once the Sun enters Sagittarius on November 22, your focus will be less internalized and geared more toward relationships.
Cancer November horoscope
Lucky you, Cancer! In November, you will feel in flow as the water elements takes hold. Graced with incredible emotional intelligence, you will be able to provide healing and support to those you love. Do expect to receive news about a friendship or business collaboration around the November 8 full moon eclipse, when shocking news could finally be aired out. Jupiter's entrance into Pisces at month's end will reawaken your feminine, rebellious side, calling you to explore exoteric subjects for the next two months. If you're curious, purchase a book or enroll in a "moon magic" course!
Leo November horoscope
2022 has been a year of massive change for you, and November is one of those months that brings this energy to a climax, Leo! The November 8 full moon eclipse might bring the need to make a choice between your career, your private life, and an important relationship. The secret lies in listening to your heart and choosing the path that seems more authentic. The energy shifts starting mid-month and when the season of the Archer arrives! From this moment on, you receive cosmic permission to prioritize having fun and enjoying life.
Virgo November horoscope
Embrace your inner muse, Virgo. This month, the non-tangible side of life is calling your name, which is the perfect vibration to have now. Mars retrograde is delaying projects, and it's not even worth it to push things, especially on November 4, November 11, November 18, November 19, and November 29. Instead, focus on a new hobby, planning a trip, or studying a subject that awakens your curiosity. As Jupiter goes direct on November 23, a relationship could become sweeter. While this is not the best time to take a relationship to the next level, it's great to feel closer than ever before.
Libra November horoscope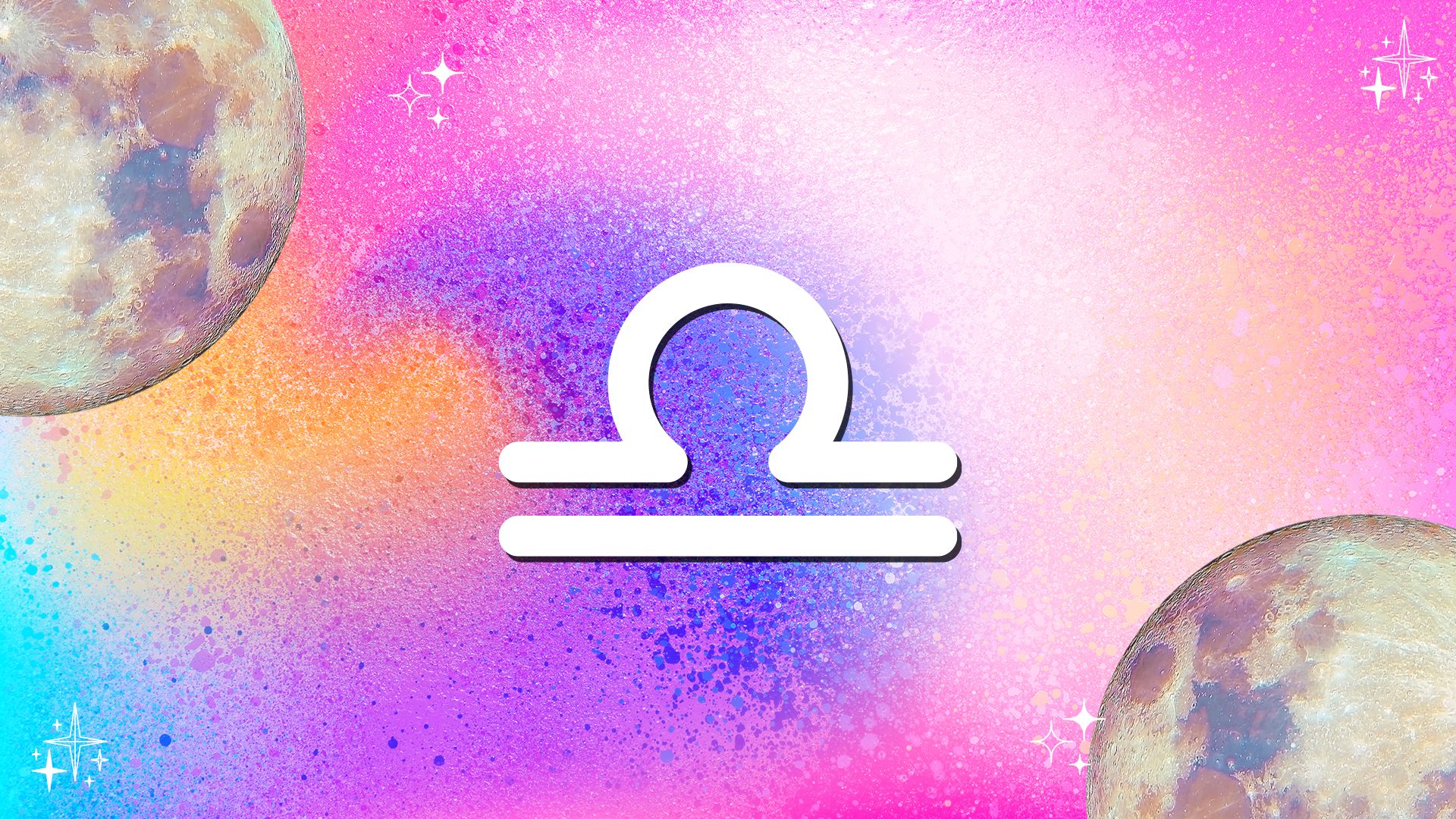 Financial matters are put under the microscope at the beginning of the month, Libra. If you have a serious partner, the November 8 full moon lunar eclipse could require you to make decisions, most likely having to cancel a trip or fun plan. The good news is that another opportunity could open around the November 23 new moon, as this super-positive lunar event permits you to sail towards new horizons. Alternatively, you could decide to enroll in a new class or begin working on a communication project that will keep your mind busy for the next three months.
Scorpio November horoscope
What a month to be a Scorpio! With the Sun in your sign until November 21 (when Scorpio season ends), you're teaching those around you to look at their dark side and alchemize it into power. Show them how by rising above during the November 8 full moon eclipse, which brings imminent change to one of your relationships. It will all make more sense between November 9 and November 20, when you receive a lot of healing as well as clarity. As asteroid Vesta enters Pisces on November 20, your creativity gets reignited, most likely returning your attention to an artistic project that's been forgotten.
Sagittarius November horoscope
You could feel very tired at the beginning of the month, Sagittarius, heading towards the potent November 8 full moon lunar eclipse. Make sure you schedule time to rest and while you're at it, take note of your thoughts, as they will be super-charged. The energy begins to lighten up on November 15, when lover Venus graces your sign, bringing you opportunities for fun and pleasure. On November 22, the Sun follows, kicking off your birthday season. Make sure to set some personal growth intentions on November 23 and follow through with them.
Capricorn November horoscope
Do you know who your real friends are, Capricorn? The November 8 full moon lunar eclipse might show you, and the revelations could be shocking! While it's hard for you to express your feelings, doing so will lead to incredible personal growth. Sagittarius season, starting on November 22, is usually a celebratory time—but for you, it's an introspective time. November 22 and November 23 are incredible days to spend time alone and dive deep into your desires. As you do, fast-forward to 2023 and what you would like to manifest for yourself then.
Aquarius November horoscope
2020 has been a wild ride, Aquarius, and November is a reminder of this year's themes. This is one of those times in which you might be called to show up—and it matters how you respond. Decisions will need to be made at the November 8 full moon lunar eclipse, which will most likely affect a close relationship. Once Sagittarius season begins on November 21, grab a couple of your favorite friends and set sail. Visiting exotic places will open your mind to the many possibilities lying ahead. A brand-new beginning isn't that far away!
Pisces November horoscope
You're the spiritual guru personified, Pisces. You probably already noticed the delays in productivity due to Mars retrograde—but don't sweat it! This is the perfect time to focus on your favorite things: resting, daydreaming, imagination, and the creative arts. Trust us when we say that nurturing this side of you will bring rewards, especially in late November and December, while mighty Jupiter graces your sign. Asteroid Vesta enters your sign on November 20, reigniting your inner fire to tend to your inner life. The changes you want to see in your material world begin within, Pisces!
Cute astrology-themed gifts
Brand
Colour
Price
Refine ☵
Sort By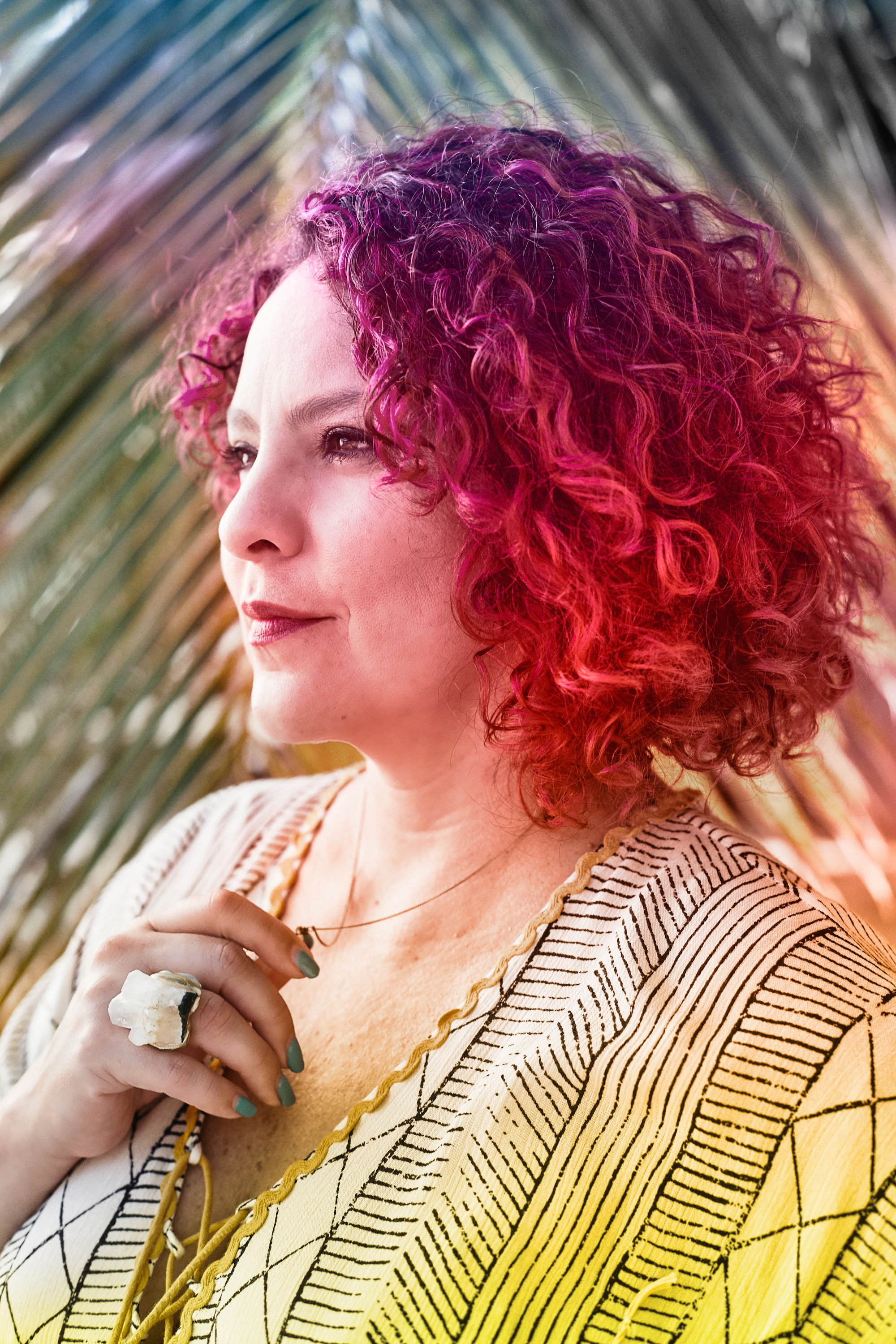 Narayana Montúfar is My Imperfect Life's resident astrologer, responsible for our weekly horoscopes and monthly horoscopes. She's also an artist, writer, and energy healer who finds inspiration in the symbolic language of astrology. An expert in the astrological studies of the Moon, she's the author of Moon Signs: Unlock Your Inner Luminary Power and was featured as one of Medium.com's Authority Magazine 2020's Strong Female Leaders, Destig Magazine's Top Artists to Collect in 2020, and one of Vogue's 13 Astrologers to Follow in 2021.
You can also find her astrological work featured in numerous lifestyle publications like Teen Vogue, Refinery29, InStyle, Brit+Co, Bustle, Pop Sugar, Well + Good, Women's Health, Romper, and more. In her private astrology practice, Narayana's holistic approach seeks to create a positive impact by connecting each one of her clients to the uniqueness of their chart and illuminating their path toward the ultimate state of self-empowerment and self-discovery.