What planet is in retrograde? Have a look at your 2023 guide to the cosmos
Curious what planet is in retrograde? We have all the intel—and advice from astrologers—conveniently in one place!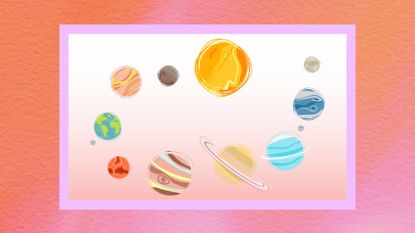 (Image credit: Future)
If you're keeping up with the cosmos, you've likely asked, "What planet is in retrograde? How will it affect me?"
For those who turn to the stars for guidance, allow our experts to fill you in on each celestial body's movements. Similarly to the next full moon and the next new moon, we've mapped out an annual guide of the planets' plans. (Our astrology gift to you!) Typically the word "retrograde" gets a bad rep, but we're attempting to flip the script on this negative narrative.
"It's an opportunity to readjust the things that the particular planet rules and revise the way we're going after things," our in-house astrologer Narayana Montúfar says of retrogrades.
After a hiatus this spring, the planets are back full swing this summer and fall, and though it seems a little challenging, we're going to make it through whatever the cosmos send our way.
Narayana Montúfar is an astrologer and an expert in the astrological studies of the Moon and the author of Moon Signs: Unlock Your Inner Luminary Power. She was one of Medium.com's Authority Magazine 2020's Strong Female Leaders and one of Vogue's 13 Astrologers to Follow in 2021.
What planet is in retrograde?
Rather than fear retrogrades, how about we use them to our advantage? Have a look below at what's ahead for the solar system in the new year and how each planet's movements will affect our lives. Additionally, while you're in the midst of cosmic homework, do be sure to also take a peek at your 2023 horoscope.
Mercury Retrograde 2022-2023
When: December 29, 2022-January 18, 2023
April 21 to May 14, 2023
August 23 to September 15, 2023
December 13, 2023 to January 1, 2024
Ready for Mercury retrograde 2023?
Like last year, 2023 will feature four helpings of this transit instead of the usual three. When the planet of communication decides to start its backward spin, we get nervous about breaking up during Mercury retrograde, getting stuck on the subway and submerging our wet iPhones in rice. (You know, the usual.) But there's no need to panic.
"These first three might be somewhat easier to go through since earth energy is stable, determined and rational," says astrologer Liz Simmons. "So, it might be easier to work through the logistics of the craziness that Mercury retrograde could bring."
Things might get a little tricker by the end of the year, though, since we switch over into the fiery Sagittarius which is, well, fiery. If you're still feeling iffy about the whole thing, have a laugh with our favorite Mercury retrograde memes and stock up on crystals for Mercury retrograde. (You can never have too much citrine, anyway.)
Meet the expert: Liz Simmons
Liz Simmons is a freelance writer, astrologer, and tarot reader based in Salem, MA. She views astrology and tarot as another tool in our arsenal to understand the cosmic interplay in our lives. Currently, Liz contributes astrological articles and horoscopes to StyleCaster, POPSUGAR and Astrology.com. She is also the resident astrologer at ASCEND Get Lifted. Check out Liz's Instagram @the__crone and her website, the-crone.com.
Pluto Retrograde 2023
When: May 1 to October 10, 2023
Pluto might be small, and oftentimes overlooked in the astronomy world, but it's fierce in terms of astrology. Considering it's the planet of regeneration, it does focus a lot on death and rebirth, but Pluto retrograde should not be feared: it should be a time in which people make changes personally or professionally that are sustainable towards their overall goals.
"Pluto is a force that dives into the hidden caves of your soul. It's a powerful energy that wants you to face your fears and what you've been resisting," says astrologer Noush. "There's something really beautiful and helpful about Pluto that makes it one of the planets that can really guide your soul towards the most beautiful evolution and truth."
An astrologer, creative and crystal enthusiast, Noush believes in the combination of energy healing and practical spirituality to bring meaning into our lives. You can learn more about your cosmic blueprint during an astrology reading with her or shop through an incredible collection of healing crystals @jooncrystals.
Saturn Retrograde 2023
When: June 17 to November 4, 2023
Saturn retrograde wants you to live your best, most authentic life. However, there might be a few growing pains along the way, as it can be a difficult energy to work with. But astrologer Michelle Bell insists that clarity and truth will help during this time.
"When Saturn goes into retrograde, its energy becomes more introspective and reflective. It urges you to look deeper and to examine your long-term plans, career paths, and personal ambitions," she says. "It encourages you to have a deeper understanding of your limitations, fears, and patterns of behavior that may be getting in the way of your personal growth."
Michelle is an astrologer and the founder of Cosmic Fusion. It is the unique synchronization of the Western and Chinese Zodiac. The app, which is available on Apple and Android combines a person's Western Zodiac sign, Chinese element and Chinese animal to "create an incredibly unique character profile description of your personality."
Neptune Retrograde 2023
When: June 30 to December 6, 2023
Neptune retrograde is the reality check of the cosmos. During this time, you might find yourself wondering, "How come I didn't realize this before?" And Noush makes the claim that this event is actually one to look forward to. (Imagine that!)
"When Neptune is in its regular flow, basically a lot of the time we can experience different emotions ranging from illusions, delusions, a lot of romantic sentiments," astrologer Lisa Stardust tells us. "Usually, Neptune puts the blinders on us so we overlook flaws."
Now that it's gone backwards this summer, that a-ha moment might be on its way.
"The biggest form of deception with Neptune is self-deception. So, people are going to realize their parts in relationships that have been holding them back from what they want," she adds. "What's important to do during the retrograde is to realize that it's time for you to focus more on yourself and what makes you happy and revitalize the relationships that you want to."
Lisa Stardust is a New York-based astrologer, tarot card reader, energy healer, manifestation guide, life coach and author of three astrology books. She also holds events throughout the New York area, if you're nearby!
Venus Retrograde 2023
When: July 22 to September 3, 2023
When Venus retrograde gets underway in 2023, the planet of romance, love and pleasure makes it harder for us to connect with those around us. When Venus gears up to spin backward, be mindful of how you are communicating not just with your S.O., but all those around you.
"This planetary shift will affect everyone to some degree, but those who have Leo prominent in their chart may feel its influence more strongly," says Solaris The Hii Priestess. "Venus retrograde affects the area of life ruled by Venus, which includes our values, relationships, and pleasures. With Venus retrograde in Leo which rules the 5th house, there may be a focus on reevaluating our romantic relationships, creative talents, and self-expression."
When Venus is out of retrograde, just in time for autumn, we can expect our romantic relationships to feel less tense, and we can get rid of that fog that's been burdening us creatively.
Solaris the Hii Priestess
Solaris the Hii Priestess is an Austin-based tarot reader, astrologer and newly published author—y.o.u. Your own universe, a children's astrology book— is known for her contemporary method of divination using tarot. She has been featured at various festivals, such as: Mala Luna, SXSW, ACL and more.
Uranus Retrograde 2023
When: August 28, 2023, to January 26, 2024
Consider Uranus retrograde to be a dose of clarity...but that doesn't necessarily mean it's a seamless energy to work with.
"Uranus is trying to create a bigger vision for you, but it's not a comfortable journey to get there," Noush admits. "You'll come back more empowered and feeling more comfortable with potential change and potential surprises moving forward because those are always going to be part of our lives."
As far as Uranus retrograde 2023? Expect to break free of the norm.
"The best thing to do is to listen to your inner voice. Uranus retrograde is in Taurus which is ruled by Venus and so you will be feeling changes most related to money and love," says astrologer Dalila Salgueiro. "You need to be flexible and go with the flow—be open to exploring new possibilities."
Dalila Salgueiro is an astro-manifesting coach and the founder of The Manifesting App, as well Retrograde PR, which is based in London and New York. Through her work, she aims to "cultivate a holistic way for mental healing and positive living."
Jupiter Retrograde 2023
When: September 4 to December 30, 2023
Jupiter retrograde is actually pretty beneficial—and benevolent according to Montúfar. It's a wonderful time to reassess our goals and plans. After a restful summer, things will be kicked into high gear during the fall.
"Profound inner growth is possible when we take a step back to consider the journey and experiences thus far during Jupiter retrograde," Simmons adds.
Likewise, Olga Ramora, the founder of the Moonly app, says, "Jupiter Retrograde will help you expand your horizons, find development in areas that others have overlooked, get out of a crisis, and see interesting details."
To stay balanced during this time, Ramora suggests turning to spirituality and philosophy. Look for ways in which to gain knowledge.
Olga Ramora is the founder of Moonly, an app that "helps you cultivate rituals with a robust guide of the changing moon phases, affirmations, daily tarot, etc."
Mars Retrograde 2022-2023
When: October 30, 2022, to January 12, 2023
Mercury gets the negativity, when in fact, astrologers really don't care for Mars retrograde.
"It's my least favorite," Montúfar reveals of the planet's retrograde. "Mars rules your drive and energy. You can't function at your best."
Knowing that it has the tendency to make you feel lethargic, take note and make sure to enjoy your favorite self-care practices to feel rejuvenated. During this time, it's possible that sex might feel a bit awkward, so you'll want to take a cue from the experts about how to reset your sex life.
---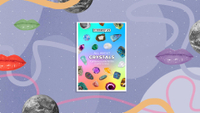 ---
Asteroids in retrograde in 2023
Vesta Retrograde 2023
When: Begins November 2, 2023
Though you might not feel Vesta's external forces à la Mercury retrograde, you can expect the asteroid to make its mark from within.
"It's a very deeply felt energy," says Noush. "How can we connect deeper to that source or universal healing energy that can keep our flame going and nurture us internally when the outside world is chaotically doing its own thing?"
Chiron Retrograde 2023
When: July 22 to December 26, 2023
We'll be honest, Chiron retrograde can seem a little daunting. But just remember: all hardships will be rewarded, as you'll be placed on the proper path.
"It can be a more painful period since we are encouraged to face the rawest, most vulnerable sides of ourselves," Simmons says. "Think about how you can take the lead with working through [your] issues."
Juno Retrograde 2023
When: Begins June 20, 2023
Juno retrograde is all about partnerships, loyalty and how a relationship—romantic, or otherwise—should be balanced.
"When Juno goes retrograde in Pisces it's kind of a really good time to—similar to Neptune going retrograde—it's a good idea to take those idealism goggles off," Noush suggests. "It's a good time to understand where you've become a little co-dependent or where you're relinquishing your power."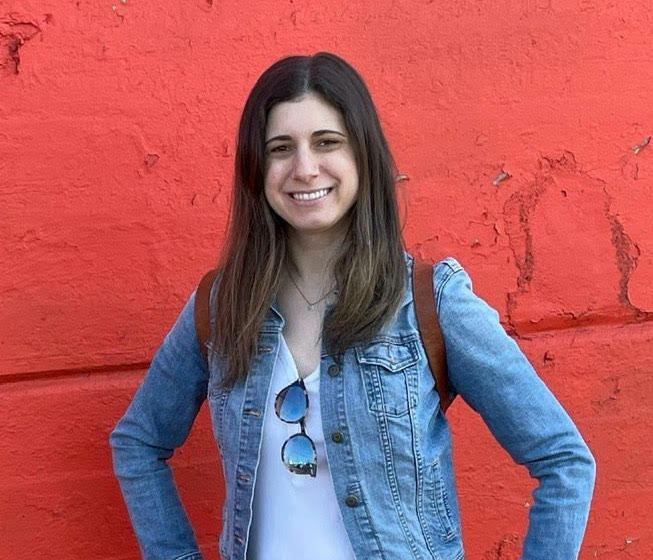 Need a TV show recommendation? Maybe a few decor tips? Danielle, a digital news writer at Future, has you covered. Her work appears throughout the company's lifestyle brands, including My Imperfect Life, Real Homes, and woman&home. Mainly, her time is spent at My Imperfect Life, where she's attuned to the latest entertainment trends and dating advice for Gen Z.
Before her time at Future, Danielle was the editor of Time Out New York Kids, where she got to experience the best of the city from the point of view of its littlest residents. Before that, she was a news editor at Elite Daily. Her work has also appeared in Domino, Chowhound, and amNewYork, to name a few.
When Danielle's not writing, you can find her testing out a new recipe, reading a book (suggestions always welcome), or rearranging the furniture in her apartment…again.