What planet is in retrograde? A guide to 2022's cosmic activity
Curious what planet is in retrograde? We have the scoop—on asteroids, too!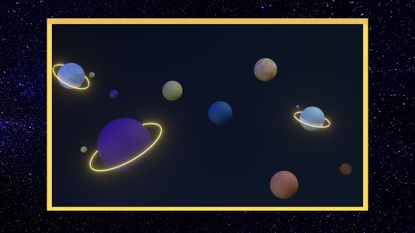 (Image credit: Ekaterina Chalysheva/Getty Images)
Those in tune with the cosmos often ask, "What planet is in retrograde?" "How will it affect me?" "How can I prepare?"
There's a lot to unpack, and for some reason—ahem, Mercury retrograde—the term gets a pretty bad rep. In actuality, the pros believe retrogrades are some of the best astrology gifts we could ask for, even if we seem to feel otherwise.
"It's an opportunity to readjust the things that the particular planet rules and revise the way we're going after things," says astrologer Narayana Montúfar (opens in new tab).
Even if these backward spins feel more like a headache than a blessing, rest assured they allow you to make adjustments to get back on the proper path. No need to fear 'em—that's for amateurs. We'll tell you what to expect and how to face each transit with ease so that you make the most out of each one.
Let's not forget about the shadow period known as retroshade, two weeks before and two weeks after a celestial body starts its backwards spin. Consider it the opening act and the encore.
Ready to see what's on the calendar? Don't forget to stay on top of all the other celestial events: have a look at our 2022 full moon lineup, new moon dates and astrology season calendar.
What planet is in retrograde?
Venus Retrograde 2022
When: December 19, 2021-January 29, 2022
Just as Sagittarius season came to an end, Venus went retrograde in Capricorn. Things might've felt a bit confusing between you and a partner, romantic or otherwise, but this was a much-needed opportunity to focus on your needs. We cannot forget about ourselves and pour from an empty cup, after all.
Plus, it was a wonderful time for reflection coming into the new year, particularly regarding our commitments to our legacies, our relationships, values and money, according to astrologer Liz Simmons (opens in new tab).
The next time Venus will be in retrograde is July 2023.
Meet the expert: Liz Simmons
Liz is a self-taught astrologer and tarot reader who blends Hellenistic and modern techniques that utilizes the tropical zodiac, Placidus House system and Whole House system.
Mercury Retrograde 2022
When: January 14-February 3, 2022
May 10-June 2, 2022
September 9-October 2, 2022
December 29, 2022-January 18, 2023
Arguably the most notorious of all the retrogrades is Mercury. We often fear breaking up during Mercury retrograde, worry that our tech devices will implode and we stress about even slight altercations with those we love. The planet of communication certainly has us shaken—especially considering it provided a fourth helping in 2022 instead of its typical three.
Now, we will come into the final one of the year right after the holidays, and it will continue about midway through January 2023. Though it might seem like an inopportune time—who wants to celebrate New Year's with Mercury going haywire?—but it won't be so torturous.
"I personally like Mercury retrograde," astrologer Noush (opens in new tab) admits. "There's this call to reassess our values and our emotional commitment to certain areas of our lives and we'll realize that whatever choice we make, change is part of the process."
If the thought of the planet still has you on edge, check out Noush's go-to crystals for Mercury retrograde. (If that doesn't do the trick, these LOL-worthy Mercury retrograde memes will.)
An astrologer, creative and crystal enthusiast, Noush believes in the combination of energy healing and practical spirituality to bring meaning into our lives. You can learn more about your cosmic blueprint during an astrology reading with her (opens in new tab) or shop through an incredible collection of healing crystals @jooncrystals (opens in new tab).
Pluto Retrograde 2022
When: April 29-October 28, 2022
Pluto might be small, and oftentimes overlooked in the astronomy world, but it's fierce in terms of astrology.
Considering it's the planet of regeneration, it does focus a lot on death and rebirth, but Pluto retrograde should not be feared: it should be a time in which people make changes personally or professionally that are sustainable towards their overall goals.
"There's something really beautiful and helpful about Pluto that makes it one of the planets that can really guide your soul towards the most beautiful evolution and truth," Noush adds. "It's quite a beautiful energy, even though there is darkness to it."
The next time we can expect Pluto to go retrograde is May 2023.
Saturn Retrograde 2022
When: June 4-October 23, 2022
Saturn retrograde 2022 wants you to live your best, most authentic life. However, there might be a few growing pains along the way, as it can be a difficult energy to work with, Noush tells us, and she insists it'll be an important time to reflect.
"It makes it significant for us to have a final look back at the themes that have played out in our lives since it first entered Aquarius in March of 2020. What kind of things have shown up in your personal life and how have you leveled up?"
Neptune Retrograde 2022
When: June 28-December 4, 2022
Neptune retrograde is the reality check of the cosmos. During this time, you might find yourself wondering, "How come I didn't realize this before?" And Noush makes the claim that this event is actually one to look forward to. (Imagine that!)
"We may need to question certain practices and processes in order to truly align with what really connects to our intuition," Noush says. "Allowing reality to reveal itself can help you move into alignment with love, creativity and spirituality. How can you navigate around those road blocks or confusing relationships or issues that have been overlooked?"
Jupiter Retrograde 2022
When: July 28-November 23, 2022
Jupiter retrograde 2022 coincided with with July's new moon in Leo, a time to start anew.
"As soon as people hear the word retrograde they get scared and that shouldn't be the case, specifically with Jupiter because it's a benevolent energy," says Montúfar (opens in new tab). "Of course, it has a shadow side, but for the most part, it's pretty nice."
Earlier this year, Jupiter made its way over to Aries in the spring, meaning that we were likely feeling bold and tackling different tasks in our work lives and creative endeavors. Now we're being forced to see how it all went down throughout the past several months.
Uranus Retrograde 2022
When: August 19, 2021-January 18, 2022
August 25, 2022-January 1, 2023
Uranus retrograde will make you stronger, tougher and more equipped to handle whatever was sent to throw you off-kilter. It puts things in perspective and makes things a bit clearer as opposed to when it's moving direct, believe it or not.
"Uranus is trying to create a bigger vision for you, but it's not a comfortable journey to get there," Noush says. "You'll come back more empowered and feeling more comfortable with potential change and potential surprises moving forward because those are always going to be part of our lives."
Think of it like a more intense Neptune retrograde.
Mars Retrograde 2022
When: October 30, 2022-January 1, 2023
Mercury gets the negativity, when in fact, astrologers really don't care for Mars retrograde.
"It's my least favorite," Montúfar reveals of the planet's retrograde. "Mars rules your drive and energy. You can't function at your best."
Knowing that it has the tendency to make you feel lethargic, take note and make sure to enjoy your favorite self-care practices to feel rejuvenated. During this time, it's possible that sex might feel a bit awkward, so you'll want to take a cue from the experts about how to reset your sex life.
---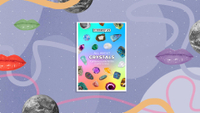 (opens in new tab)
Sign up to the My Imperfect Life newsletter (opens in new tab)
We'll bring you the latest on everything you need to know about fashion, beauty, entertainment, and wellbeing... plus you'll get our All About Crystals guide for free!
---
Asteroids in retrograde
Vesta Retrograde 2022
When: July 8 to October 5, 2022
Though you might not feel Vesta's external forces à la Mercury retrograde, you can expect the asteroid make its mark from within.
"It's a very deeply felt energy," says Noush. "How can we connect deeper to that source or universal healing energy that can keep our flame going and nurture us internally when the outside world is chaotically doing its own thing?"
Chiron Retrograde 2022
When: July 19 to December 23, 2022
We'll be honest, Chiron retrograde can seem a little daunting. But just remember: all hardships will be rewarded, as you'll be placed on the proper path. You might feel like the world is a little chaotic, but trust us when we tell you "you've got this!"
"It can be a more painful period since we are encouraged to face the rawest, most vulnerable sides of ourselves," Simmons says. "Think about how you can take the lead with working through [your] issues."
Juno Retrograde 2022
When: July 24 to October 22, 2022
Juno retrograde is all about partnerships, loyalty and how a relationship—romantic, platonic or professional—should be balanced.
"When Juno goes retrograde in Pisces it's kind of a really good time to—similar to Neptune going retrograde—it's a good idea to take those idealism goggles off," Noush suggests. "It's a good time to understand where you've become a little co-dependent or where you're relinquishing your power. Where is that give and take not being balanced?"
Cute astrology-themed gifts
Brand
Colour
Price
Refine ☵
Sort By