The easy trick you're missing for recycling these drugstore eyeshadow palettes
Not sure on how to recycle eyeshadow palettes properly? A popular drugstore makeup brand just cleared the fog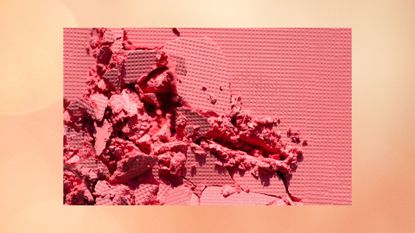 (Image credit: Getty)
Now that we are far more aware of the dangers of over-consuming the planet's resources, recycling responsibly has never been higher up our list of priorities. Not only that, but beauty brands are also taking steps to make both their production lines and packaging more sustainable—including using materials that are both recycled and recyclable.
With a lot of beauty packaging, such as shampoo bottles or empty face cream containers, it's fairly easy to deduce what can and can't be recycled based on where you live. But with other items, like the best eyeshadow palettes, it's not always so obvious from the get-go, leaving you wondering if there are hidden components that can't actually be recycled.
Thankfully, affordable makeup brand Barry M has made that particular makeup conundrum a whole lot easier, by breaking down exactly how its own palettes can (and should!) be recycled. So, if you're a fan of these affordable faves, here's exactly how you can separate them out easily, step by step, and recycle responsibly.
How to recycle Barry M eyeshadow palettes
"Pull tightly on the elasticated strap to remove.
Using a blunt knife, carefully score the edges of the palette to remove the layers that hold the eyeshadow pans.
Next, take the remaining part of the palette and lift the sealed edges to expose the cardboard layers.
Again, using the blunt knife, carefully separate the layers of cardboard which are holding the pans in place.
You should now be able to easily separate the layers of cardboard from the metal eyeshadow pans.
To recycle the metal pans, clean with water to remove the remnants."
There you have it—once you've separated out your palette into the different materials, the elements are good to be recycled.
Got the urge to have a clear out of more than just your beauty empties? Our guide on how to declutter sustainably is packed with advice on how to responsibly donate clothes to tips on recycling the rest of your beauty products properly.
Lucy is a beauty journalist who has written for titles including Marie Claire, Cosmopolitan, OK!, woman&home and Women's Health, as well as regularly contributing to My Imperfect Life. Her work covers everything from skin and haircare tips to trying and testing the latest beauty launches, and interviewing celebrities and experts. A certified dog person, her other interests include mental wellbeing, books, piña coladas and not getting caught in the rain.