This is how you can watch the Gossip Girl Reboot
We're just days away from the drop of Gossip Girl the Reboot—here's how you watch it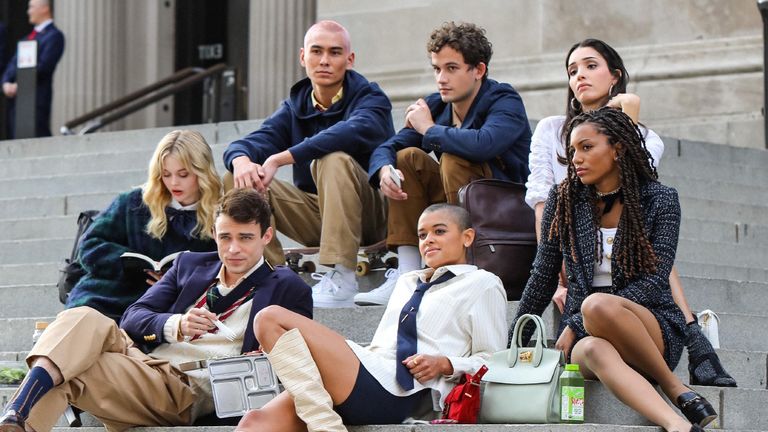 (Image credit: Getty Images / Jose Perez/Bauer-Griffin / Contributor)
This just in—the Gossip Girl reboot is here, with a whole new cast of upper east siders and a really steamy trailer. We can barely contain our excitement, but where can we watch it?
Gossip Girl is based on a series of books by Cecily von Ziegesar (check our guide on how to read the Gossip Girl books in order), and the new reboot takes inspiration from both the books and the original 2007 series. The original series gives us the ultimate 2000's nostalgia and stars Blake Lively, Penn Badgley, and Leighton Meester.
Now it's gotten a chic and edgy makeover and is coming to our screens on the 8th of July.
How to watch the Gossip Girl Reboot in the US
For US viewers, the only place you'll be able to stream the reboot is on HBO Max, and you'll need to buy a subscription. You can either go ad-free for $14.99 or with ads for $9.99 a month.
It's comparable prices to the likes of Netflix and Disney+ and with a subscription, you'll be able to stream all the weekly episodes as soon as they air. You'll also have access to all of HBO's library, including shows like Euphoria, the Friends Reunion, and the Sex and the City reboot when it airs—so it's well worth the money.
How to watch the Gossip Girl reboot in the UK
For UK viewers we have some good news and some bad news. We'll start with the good news—Gossip Girl is coming to BBC iPlayer!
Sadly though, it's unconfirmed when the reboot will air on the platform. The BBC has said it will be coming 'later this year'—cry!
HBO Max is not available in the UK, so fans will have to wait until it becomes available on iPlayer. A plus is that BBCiPlayer is free (you'll need a TV license though) and when it is available you'll likely be able to binge the whole series, rather than wait for every weekly episode.
Another silver lining is that they have also picked up the original series which is coming to the platform at some point this year, meaning you binge-watch the new and the old series and really get your Gossip Girl fix.
Naomi is trainee news writer who writes for My Imperfect life, Woman & Home and Goodto. Naomi writes articles from fashion trends and skincare to entertainment news.