SATC, the next chapter: everything you need to know about 'And Just Like That'
The long-awaited SATC reboot is finally here, and we can't wait to see it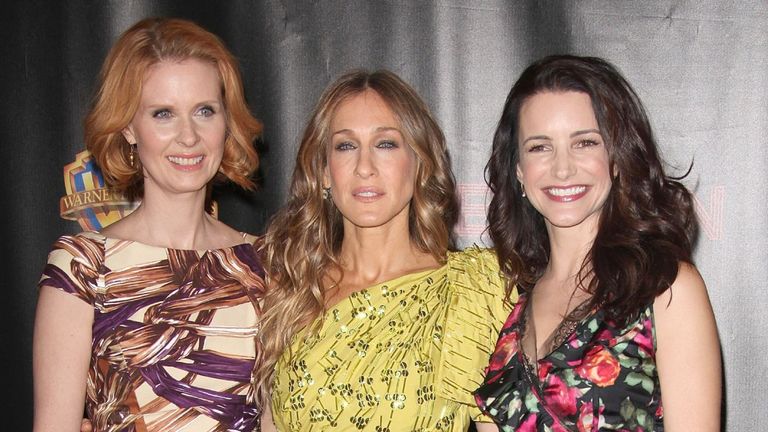 (Image credit: BDG/Shutterstock)
Streaming service HBO has announced the fashionable cast of Sex and the City will be making their long-awaited return to our screens in 2021, and we're here for it. 
The spinoff, titled And Just Like That, is the brainchild of the original show's creator Darren Star - who was also behind Netflix's recent hit Emily in Paris. The show promises to feature a lot of city but less of the sex, but the show will be debuting without Kim Cattrall - who played the sassy character of Samantha Jones.  
When will SATC's reboot, And Just Like That, be released?
HBO is yet to release a finalized air date, but it is said that the series will consist of 10 half-hour episodes, with the production expected to begin later this year. 
HBO's head of original content, Sarah Aubrey, says: "I grew up with these characters, and I can't wait to see how their story has evolved in this new chapter, with the honesty, poignancy, humor and the beloved city that has always defined them." 
For many fans, the return of SATC is the most exciting news of the year so far, but the franchise's continuation without Cattrall is a significant loss that cannot be overlooked. Kim Cattrall's fiery character, Samantha Jones, brought a whole load of 'independent woman' vibes that will truly be missed. 
The news shouldn't come as a surprise though - Cattrall did reveal to MailOnline that she would never return to future SATC collaborations.
Cattrall says: "You learn life lessons, and; my lesson is to do work with good people and try and make it fun."  
Fans have conflicting responses to the return of SATC without Samantha, with one saying: "Surely Samantha in #SATC provided most of the laughs and, crucially, sex? Nobody wants to watch the other three sitting around, quacking on about schools and property prices over an alcohol-free Cosmo brunch". 
We can't wait to binge-watch the new series as soon as it drops, but it won't be quite the same without Samantha...