How to watch The Little Things online
Here's how to watch The Little Things, Denzel Washington and Rami Malek's highly-anticipated new thriller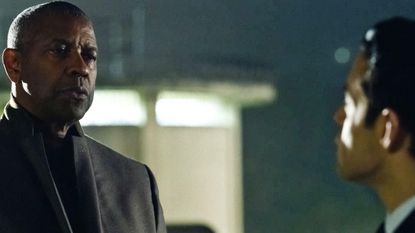 (Image credit: LANDMARK MEDIA / Alamy)
The Little Things: what to know?
If, like us, you've been wondering how to watch The Little Things, you'll be pleased to hear that you can enjoy it even if movie theaters are closed where you are.
Written and directed by John Lee Hannock (creator of The Blind Side and The Rookie), The Little Things is the first Warner Bros. title of 2021 and has a star-studded cast led by none other than Denzel Washington. The two-time Oscar-winner (Glory and Training Day) is Joe "Deke" Deacon, a California deputy who, after a series of grisly murders, gets involved in the investigation alongside L.A. hotshot detective Jim Baxter, fellow Oscar winner Rami Malek (Bohemian Rhapsody). The pair are convinced they've got their serial killer man, when they track down creepy but charismatic Albert Sparma, played by Jared Leto who makes up the trio of Oscar winners (Dallas Buyers Club).
The more obsessed Deke gets with his prime suspect, the darker things get. Issues from his past begin to resurface, including secrets about his own upbringing that make things way bigger than the case at hand.
Speaking to LA Times about his casting and characterisation choices, Hannock said: "It doesn't come out as the most logical, like, 'Oh yeah, they fit together like hand in glove. That's why I liked it. I kept thinking, 'These two guys sitting in a car together, watching an apartment — this better be interesting on its face or it could die a horrible death.'"
Describing the two detectives, he continued: "Little by little, they start to share this obsession. In some ways, it's almost an infection that is passed from Joe Deacon to Jim Baxter, and Jim becomes complicit in things that a week ago he wouldn't have.
A dark, twisty, morally-ambiguous crime thriller that keeps you guessing till the very end, starring not one, not two, but three Oscar-nominated actors - where do we sign up?
Just want to watch The Little Things but don't have time to research the options? We've done the legwork so you don't have to... Read on to find out how you can stream the box-office chart topper.
How to watch The Little Things online in the US
As well as being released in some movie theaters in the US, The Little Things is available for US audiences via the HBO Max streaming platform, from 29 January for 31 days. If you don't already have access to HBO Max, a monthly subscription costs $14.99 per month. And there's a free trial first so you can check out what's to offer before committing your hard-earned dollars!
Once your account is set up, you can settle down and watch Denzel, Rami and Jared to your heart's content on any connected device, smart TV, or console.
How to watch The Little Things online in Canada
In Canada, The Little Things is out in selected theaters (those that are actually open... *weep*) and is also available on several platforms for (premium) rental for around $25.99CND: Cineplex, Amazon Prime and Google Play Movies
How to watch The Little Things online in the UK
The Little Things was scheduled for a UK release on 12 February. That date has come and gone so we're hoping it's coming any day now.
Platforms aren't confirmed but—like the last big Warner Bros release—Wonder Woman 1984, it's likely to be available to rent at home on Amazon Prime Video, Google Play Movies as well as Apple TV and Sky Store, for around £15.99GBP
Sagal is a journalist, specialising in lifestyle, pop culture, fashion and beauty. She has written for a number of publications including Vogue, Glamour, Stylist, Evening Standard, Bustle, You Magazine, Dazed and Wonderland to name a few.