Madelyn Cline movies and TV shows—here's everything the Glass Onion actress has starred in
Madelyn Cline's growing list of movies and TV shows features hits like Stranger Things and The Originals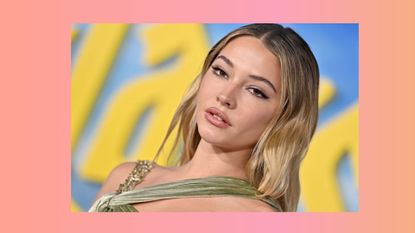 (Image credit: Getty Images)
Want to know the Madelyn Cline movies and TV shows to catch up on? We've rounded up the key watches that the 24-year-old actress has starred in—and, with on-screen appearances since her teens, she's certainly been very busy.
With the release of the second Knives Out film, Glass Onion, we're all wondering who is Madelyn Cline, and of course, where have we seen her before. Well she's had a few big features, including her leading role in the Netflix show Outer Banks that arguably catapulted her to global fame, along with her scene-stealing turn just prior to that in Stranger Things.
So, while Madelyn's off-screen life might still be getting a lot of the attention (here's everything to know about her on-off relationship with co-star Chase Stokes), she's definitely a rising star in Hollywood and one to watch. Here's the DL on all her past roles...
Madelyn Cline TV shows
Madelyn has appeared in a few big hit TV series—but you might have missed her in a couple...
Madelyn's leading role in Outer Banks
Madlyn was cast as Sarah Cameron in Netflix series Outer Banks in 2018, and it is still her most well-known role to date. The show—which has an upcoming season 3 on the way in 2023—follows a tight-knit group of local teens living in the North Carolina beach destination.
The actress' character is dating John B, played by her real-life ex-boyfriend Chase. The show's Netflix synopsis reads: "On an island of haves and have-nots, teen John B enlists his three best friends to hunt for a legendary treasure linked to his father's disappearance."
Who was Madelyn Cline in The Originals?
Madelyn appeared in three episodes of The Originals, where she played a young witch named Jessica. Jessica was a French Quarter Coven witch who became a Harvest Girl after being chosen to do by Elijah Mikaelson in season four of the CW show, which was a spin-off of hit series The Vampire Diaries and ran from 2013 to 2018.
Madelyn had a recurring role in the show and appeared in episodes seven, eight and ten of the show's fourth series.
Madelyn Cline's Stranger Things scene
Outer Banks isn't the only Netflix show Madelyn has starred in. She played the character of Tina in the second season of Stranger Things, which first hit the steaming site in 2016.
The actress appeared in episodes eight and nine of the iconic series as one of Steve Harrington's friends. However, you'd be forgiven for having missed her initially—she looked unrecognizable with a classic 1980's hairstyle for the role. Watch her in action here...
Madelyn Cline movies
Madelyn is definitely an up-and-coming star of Hollywood, after landing her first big role this year...
Madelyn Cline in Glass Onion: A Knives Out Mystery
In June 2021 it was revealed that Madlyn had joined the cast of the sequel to film Knives Out. She stars as character 'Whiskey', alongside Daniel Craig and Kate Hudson in Glass Onion: A Knives Out Mystery.
The movie is set to land on Netflix on December 23, 2022. Set in Greece, it will be another classic 'whodunnit' story—a friend of billionaire Miles Bron (Edward Norton) turns up dead while the group is on vacation, with Detective Benoit (Daniel Craig) put on the case to uncover what went down.
It is unclear how Madelyn's character will be involved in the plot—including whether she is a suspect. Following her casting, she revealed to Jimmy Fallon on the Tonight Show that she was having an "existential crisis" every day on set, but that it had been an "incredible" experience.
Lauren is a freelance writer and editor with more than six years of digital and magazine experience. Most recently, she has been the Acting Commissioning Editor of Women's Health—where she co-produced the Going For Goal podcast—and has previously also written news and features for titles including The Telegraph, Grazia, Stylist, Dazed, The Sun's Fabulous, Yahoo Style UK and Get The Gloss. She covers all aspects of lifestyle, specializing in health, beauty, and travel. Can't live without: oat milk lattes, new podcast episodes, long walks, and great skincare.