This Kylie Jenner-approved £15 lotion has been named the best acne treatment
Mario Badescu Drying Lotion is getting a well-deserved buzz for working wonders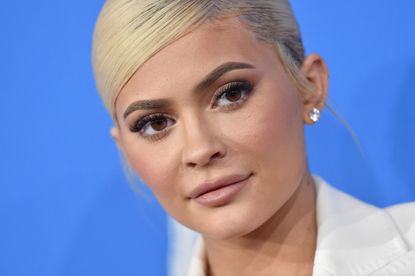 (Image credit: Getty Images)
Hailed as the best acne treatment in the world with its magical acne-busting properties, Mario Badescu Drying Lotion should be in your go-to skincare faves.
Anyone who suffers from acne knows that it can be a nightmare to find the right kind of products, like the best non-comedogenic foundations, the best foundations for acne-prone skin, or moisturizers that won't end up doing more harm than good.
This particular lotion has been gaining traction for being the ultimate acne treatment with many acne-sufferers naming it as the one product they simply can't live without.
The lotion, which much to our delight is available for the purse-friendly price of £15.50 a bottle (an absolute steal when it comes to skincare products), has also got a celebrity fanbase with the likes of Kylie Jenner and Lili Reinhart swearing by it.
What makes Mario Badescu Drying lotion good?
For starters, it is packed with acne-fighting ingredients including salicylic acid, sulfur, and zinc oxide, all of which draw out stubborn impurities and shrinks your pesky spots. The product also contains calamine lotion which the perfect weapon against cystic acne as it soothes skin and reduces redness, all while you sleep. The salicylic acid also penetrates deep into your pores, exfoliating skin cells and reducing sebum production. Talk about a powerful combo.
It's no wonder shoppers at Amazon are going crazy for it. One happy customer wrote a review, saying: "BEST STUFF EVER! I have spent hundreds trying out and testing different products for my acne and I swear since using this my confidence has come back because I now don't look away when talking to people or try to cover my face (my skin got so bad I was purposely not making plans or making excuses so that I didn't have to go out or be seen in public and was worried about people judging me)."
Meanwhile, another said: "This product is amazing! I could see the results the next day! In 4 days my acne is disappearing! My skin is brighter and my pores are reduced."
We don't know about you, but we need this on our beauty shelf immediately.
Sagal is a journalist, specialising in lifestyle, pop culture, fashion and beauty. She has written for a number of publications including Vogue, Glamour, Stylist, Evening Standard, Bustle, You Magazine, Dazed and Wonderland to name a few.