Your May 2023 horoscope has some unexpected 'twists and turns'
Our resident astrologer Narayana Montúfar has your May 2023 horoscope and unexpected change is the theme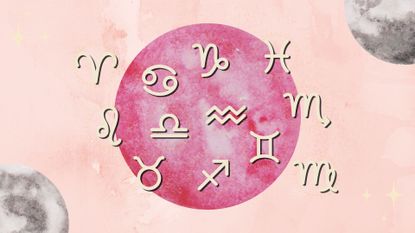 (Image credit: Future)
Ready for your May 2023 horoscope? Following the themes of April, the universe is bringing you some unexpected changes, twists and turns, and the need to adapt to the cosmic forces of change. This will be particularly felt between May 1 and May 5, which is when Pluto goes retrograde and the full moon lunar eclipse arrives. During this time, the universe is assisting us in clearing from our lives what no longer serves us, bringing a time of release and letting go!
It's not until mid-May 16 when the energy begins to shift! Mercury goes direct on May 14 (ending the second Mercury retrograde of 2023), dissipating the fog and bringing clarity. Messages in the form of people could also enter our lives now to assist us in making a big dream come true—pay attention!
Meet the expert: Narayana Montúfar
Then on May 16, Jupiter enters Taurus, bringing optimism and light to each corner of our lives. The gas giant only changes signs once a year, so this is big and positive news that every single zodiac sign will benefit from! Under the ultra-lucky May 19 new moon, make sure to plant seeds concerning the area of life this planet will occupy, as this is the way you will attract good luck and fortune in the year ahead!
The next big shift of May is brought by Mars as the planet of masculine enters Leo on May 20. Feel your entire body filled with drive and ambition, something we haven't felt since the fall of 2022! This is the time to push yourself to make stuff happen, until Mars exits this sign, July 9.
However, keep in mind that everyone else will be feeling just as ambitious, meaning that there will be an air of competition in the air! The days between May 19 and May 31 will be particularly intense, so keep your eye on the price, and on your back!
Read your horoscope below for your rising as well as your sun sign—and if you need even more intel from the cosmos, you can check your 2023 horoscope predictions, your love horoscope for 2023, and your weekly horoscope.
May 2023 monthly horoscope: what's in store for you this month?
Aries May 2023 horoscope
If life was intense or incredibly busy for you since February, the big finale comes at the May 5 full moon lunar eclipse, Aries. This is a time to release all your grievances and begin moving forward. On May 16, Jupiter leaves your sign to enter your second house of money, which is great news for your wallet! The next year will be profitable, but will also bring a feeling of overall abundance into your life. Your planet, Mars, enters Leo on May 20, putting you in the spotlight for the next seven weeks and inspiring you to end the month in a very social mood.
Taurus May 2023 horoscope
May is a month of dichotomies for you, Taurus—but it's also one of the most exciting months of 2023! The first half of May functions as an incubator, in which retrograde Mercury in your sign will request you go back to the drawing board to answer this question: what is your biggest dream? By May 16, Jupiter entering your sign makes the answers very clear! Set one of your most ambitious goals in motion during the days following the ultra-lucky May 19 new moon in Taurus, and see your goal slowly bloom over the twelve months to come. Nothing and no one can stop you now!
Gemini May 2023 horoscope
A work project could come to an end around the May 5 full moon lunar eclipse, which could create some free time in your schedule. This is the universe's work to tell you that over the next year, you will grow in ways that are not tangible, Gemini. Jupiter enters your sector of spirituality mid-May, asking that you focus more on your sense of spirituality. On May 21, the sun enters your sign, bringing clarity to the introspective vibes you've been feeling. You close the month in full awareness that to make a big dream come true, it is necessary to live a well-rounded life.
Cancer May 2023 horoscope
If a friendship or romance comes to an end at the May 5 full moon lunar eclipse in Scorpio, this is the universe's way to let you know this person wasn't meant to be in your life. Let them go, dear Cancer. Luckily, Venus entering your sign on May 7 helps you heal and attract more love, in all its forms, into your life. On May 20, intense Mars enters your second house of money, putting an end to the mood swings you've been feeling in the past few weeks. This also means you will have more expenses, but more money coming in.
Leo May 2023 horoscope
The beginning of the month has an intense tone for you, Leo, with the May 5 full moon lunar eclipse bringing imminent change to your life. On the flip side, it creates room for all the good things that are coming in! On May 16, magnanimous Jupiter enters your career sector aligning you toward success in the year ahead. If you have a project to launch or strategy to put together, act on the days following the sweet May 19 new moon. Then on May 20, Mars enters your sign, so for the next seven weeks (until July 9), you will have extra energy and drive to manifest your goals.
Virgo May 2023 horoscope
A communication project could be finished by the first week of May, opening the road for you to explore other avenues. In fact, this is what the epic transit of Jupiter in Taurus will instigate for you: new studies, new places, different flavors, and new vistas! If there was ever a time to attract abundance by getting out of your confront, that time is now, Virgo! However, you might not notice this new "joie de vivre" fully kick in until early July. On May 20, Mars enters your twelfth house of solitude, kicking off a time in which you will require more sleep and sleep to restore your energy.
Libra May 2023 horoscope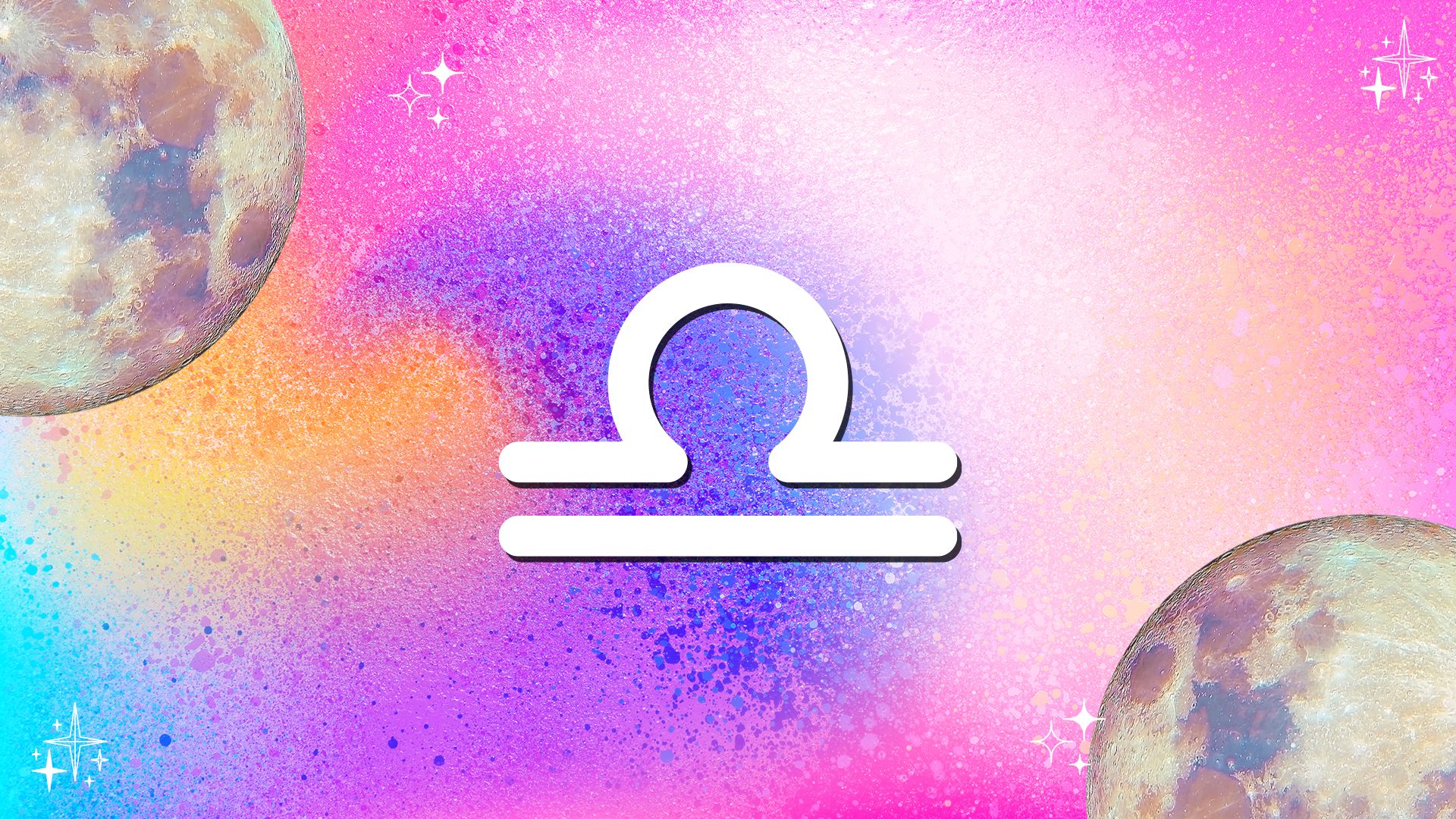 A financial situation that's been present in your life since early 2020 could come to an end at the May eclipse. This could be liberating, giving you more time to focus on your career. Money-maker Venus will grace your career sector starting May 7, having you making strides in this area of life. But the most interesting vibe to pay attention to is the entrance of Jupiter into your sector of transformation, starting May 16. For the next twelve months, all things mystical will fascinate you, and will be your vehicle for changing yourself for the better and attracting all kinds of good things into your life.
Scorpio May 2023 horoscope
What an exciting month, Scorpio! The days between May 1 and May 5 could be emotionally supercharged for you. If a relationship ends now, don't fret—so many amazing things are coming in the realm of connections for you! On May 16, Jupiter entering Taurus will facilitate the entrance of other people into your life. This is not only good for establishing serious romantic relationships but also positive for collaborations of all kinds. This month is amazing for you to put a career strategy in place, as Mars and asteroid Pallas will be helping you come up with creative and ambitious ideas you will develop in the months to come.
Sagittarius May 2023 horoscope
You will experience a significant psychological release at the May 7 full moon eclipse, Sagittarius! Notice how old notions and ways of seeing yourself disappear now, making room for new ones. This inner change will be reflected in the way you relate to the people in your life, something you will begin noticing by May 21, when Gemini season arrives. Put May 16 on your calendar, as you're bound to feel a big shift as your planet, Jupiter, enters Taurus. Instead of feeling impulsive and fiery, you will adopt a chill attitude toward life. From now until May 2024, you will also adopt a "slow and steady" approach to your goals.
Capricorn May 2023 horoscope
A friendship or collaboration could come to an end around the May 5 full moon eclipse, Capricorn. Make time this week to fully process this event. For you, Taurus season is all about enjoying life by having fun and feeding your senses. Focus on getting rest and exploring your creativity as much as possible. Because starting May 16, Jupiter enters this sector of your chart, reminding you of old hobbies or gifts that for one reason or another, were forgotten. Over the next year, you will notice your life becoming easier when you work less and focus on living life to the fullest!
Aquarius May 2023 horoscope
On May 1, Pluto goes retrograde in your sign, sending you very subtle but also very powerful messages. Take note, as they are part of the deep transformation you will experience in the years to come. May 5 brings an ending or change to your career, and the positive side of this is that you will have more time to enjoy your home and private life. This is the area of life Jupiter will send all its lucky vibrations—so congratulations! If you notice certain relationships become a bit more intense around mid-May, it's Mars' influence that will last until July 9, asking you to be more mindful in your interactions.
Pisces May 2023 horoscope
May has a sweet teaching for you, Pisces: when a door closes, another one opens! This will most likely be between May 1 and May 5, the most intense week of the month. By the time May 16 arrives, you will see why! Something big and magnificent is trying to come out of you. Is it a book, a podcast, or perhaps a blog? Regardless of what it is, Jupiter enters your sector of communication to help you make it happen from now until May 2024. Harness the energy of Mars in Leo from May 20 to July 9 to begin working towards this goal—you owe it to yourself!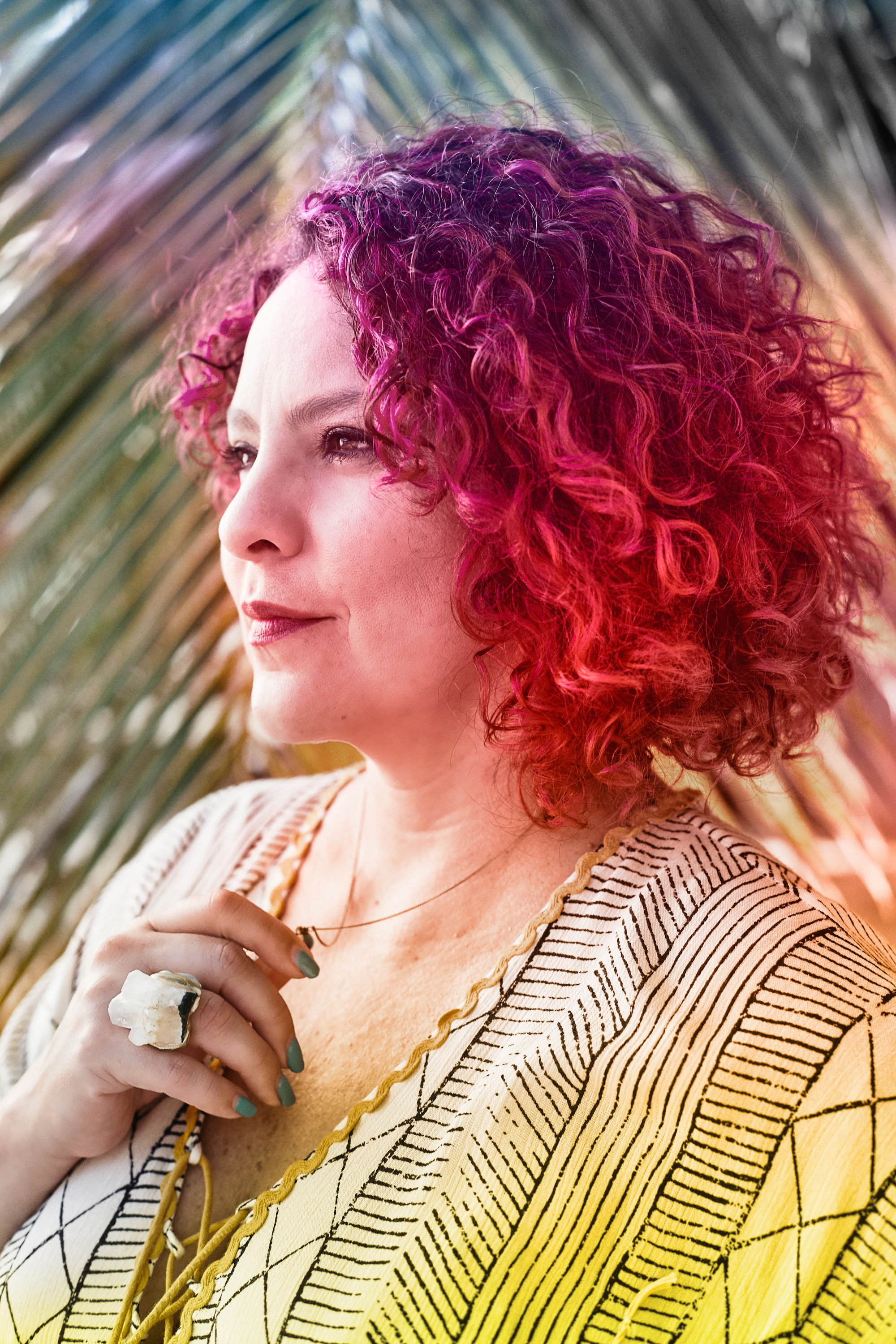 Narayana Montúfar is My Imperfect Life's resident astrologer, responsible for our weekly horoscopes and monthly horoscopes. She's also an artist, writer, and energy healer who finds inspiration in the symbolic language of astrology. An expert in the astrological studies of the Moon, she's the author of Moon Signs: Unlock Your Inner Luminary Power and was featured as one of Medium.com's Authority Magazine 2020's Strong Female Leaders, Destig Magazine's Top Artists to Collect in 2020, and one of Vogue's 13 Astrologers to Follow in 2021.
You can also find her astrological work featured in numerous lifestyle publications like Teen Vogue, Refinery29, InStyle, Brit+Co, Bustle, Pop Sugar, Well + Good, Women's Health, Romper, and more. In her private astrology practice, Narayana's holistic approach seeks to create a positive impact by connecting each one of her clients to the uniqueness of their chart and illuminating their path toward the ultimate state of self-empowerment and self-discovery.