When is the next full moon? Here's a celestial guide to 2022-2023
Plus, we have tips from astrologers to help you make the most out of each lunation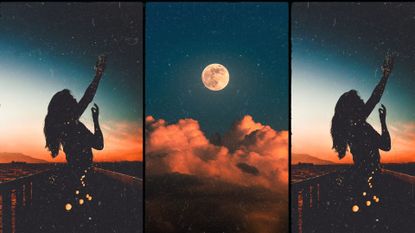 (Image credit: Future)
No need to wonder, "When is the next full moon?" We have you covered for the remainder of the year and all of 2023.
In addition to astro basics, helpful tips from the pros will allow you to make the most out of each event, truly an astrology gift all fans of the zodiac will appreciate.
Although the lunation as a whole is considered a culmination, as you're well aware, not every full moon is the same—especially when eclipses come into play. No need to fret, we've got you covered with la bella luna's every phase.
Pour yourself a glass of moon water and let's see what the universe has in store for us next.
When is the next full moon?
Following November's Beaver Moon, which ended the eclipse season for 2022, we have the Cold Moon this December, an aptly named celestial event. Fortunately, it's a lot less daunting than its predecessor, and it's a good time to reflect before the new year.
"Use this time to reflect on what has transpired over the last six months and the learning curve that you can take away from it," says astrologer Liz Simmons (opens in new tab). "Considering that this is the final full moon of 2022, it is a great way to end the year on a high note."
Meet the expert: Liz Simmons
Liz Simmons is a freelance writer, astrologer, and tarot reader based in Salem, MA. She views astrology and tarot as another tool in our arsenal to understand the cosmic interplay in our lives. Currently, Liz contributes astrological articles and horoscopes to StyleCaster, POPSUGAR and Astrology.com. She is also the resident astrologer at ASCEND Get Lifted. Check out Liz's Instagram @the__crone (opens in new tab)and her website, the-crone.com (opens in new tab).
According to astrologer Noush (opens in new tab), now is the time to expect the unexpected.
An astrologer, creative and crystal enthusiast, Noush believes in the combination of energy healing and practical spirituality to bring meaning into our lives. You can learn more about your cosmic blueprint during an astrology reading with her or shop through an incredible collection of healing crystals @jooncrystals (opens in new tab).
2022 Full moon calendar
Keep your 2022 planners handy! Here are the full moon dates this year:
January 17, 2022: the Wolf Moon
February 16, 2022: the Snow Moon
March 18, 2022: the Worm Moon
April 16, 2022: the Pink Moon
May 16, 2022: the Flower Moon
June 14, 2022: the Strawberry Moon
July 13, 2022: the Buck Moon
August 11, 2022: the Sturgeon Moon
September 10, 2022: the Harvest Moon
October 9, 2022: the Blood Moon
November 8, 2022: the Frost Moon or Beaver Moon
December 7, 2022: the Cold Moon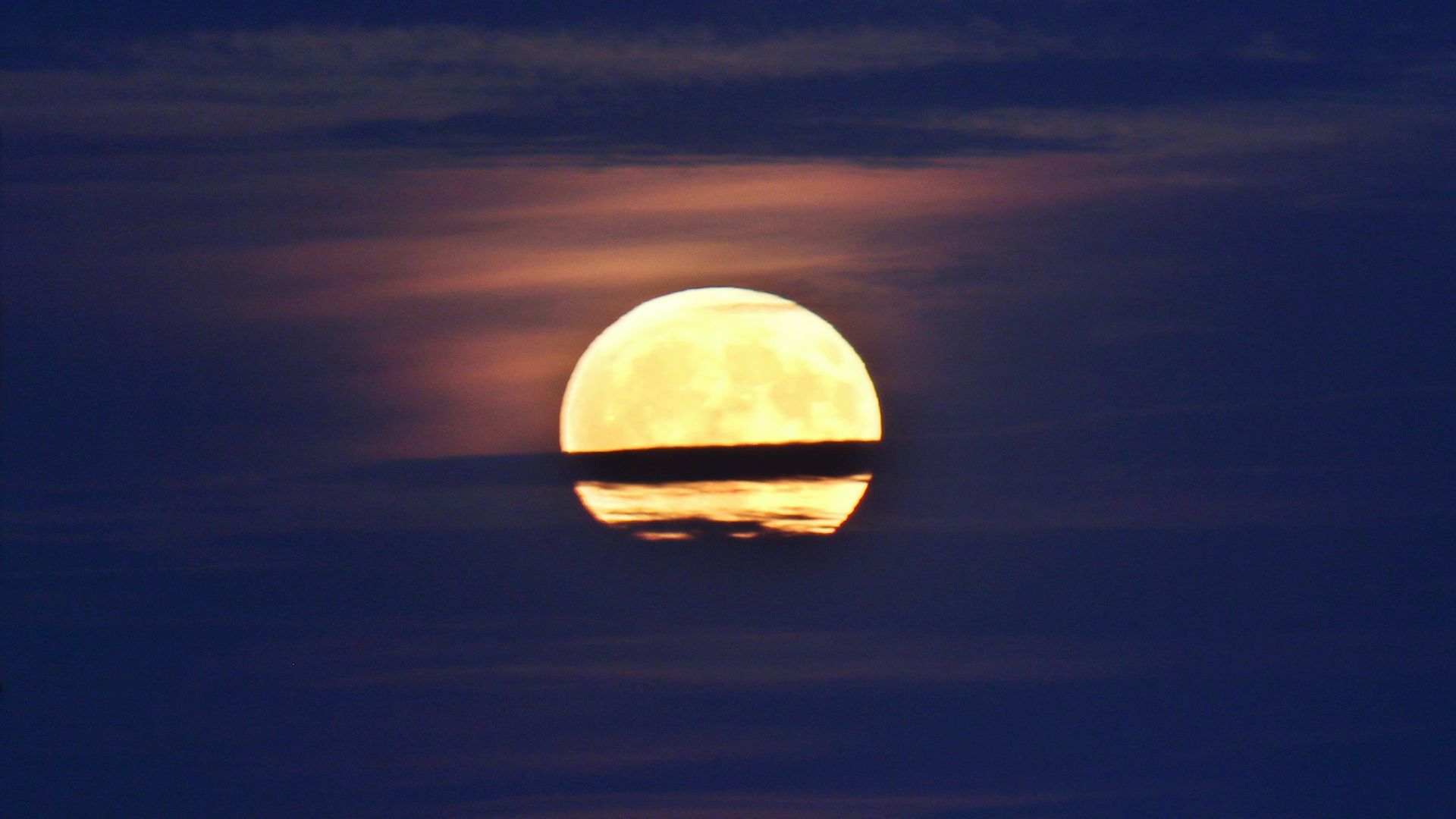 2023 Full moon calendar
Ready to plan ahead? We've got you covered for 2023! Here's when to expect a full moon next year:
January 6, 2023
February 5, 2023
March 7, 2023
April 6, 2023
May 5, 2023
June 3, 2023
July 3, 2023
August 30, 2023
September 29, 2023
October 28, 2023
November 27, 2023
December 26, 2023
Full moon meaning
Astrologically speaking, a full moon is considered a culmination or a climax—a time in which to get back on the proper path.
Those who are new to the study oftentimes believe that they should be manifesting during a full moon. However, a new moon presents the best opportunities for manifestation. ("When is the next new moon?" Don't worry, we have you covered here, too.)
In terms of astronomy, a full moon is opposite the sun in its orbit around Earth. Historically speaking, Native Americans and Europeans gave each monthly lunation a moniker to coincide with the time of year.
Full moon effects
"It's really important to know what part of your chart is being activated by the moon cycles and it's really easy to locate transits," says astrologer and numerologist Kaitlyn Kaerhart (opens in new tab).
Luckily for astro newbies, she's provided a brief explainer below to show us how each phase will personally resonate with us. Have a look below to see how you can make the most out of each lunation.
Full moon rituals
Astrologer Renée Watt (opens in new tab) thinks full moons are an opportune time for banishing spells.
She suggests writing down what you'd like to move past, particularly in reference to your career, on a piece of paper. You'll also need a small black chime candle and a dish of saltwater.
"Once you've completed your list, take a bit of the saltwater and wipe down your chime candle from base to wick while saying 'I banish these professional obstacles from my life,'" Watt says.
Meet the expert: Renée Watt
Astrologer Renée Watt has offered her expertise for a variety of publications, including Cosmo, InStyle, Girlboss and more. She hosts a weekly podcast called "The Glitter Cast" and is a cohost of the occult livestream "Betwixt The Shadows."
She continues: "Tear the paper away from you several times, and scatter the papers around your candle in a counterclockwise motion while repeating your banishment phrase. Leave the dish of saltwater near your other materials, light the candle, and allow it to burn all the way down."
Even though this seems pretty final, there's still one last step to note.
"The next day, gather any melted wax that was leftover from the candle and your pieces of paper. Bury these items in your backyard, or in an area of your neighborhood that you don't often cross. Pour the remaining saltwater over your buried paper while saying, 'So mote it be.'"
Full moon tips
Use the final full moon of 2022 to look ahead and uncover what you want for the year ahead. A proponent of journaling and vision boards, Simmons suggests to take things a step further during this lunation.
"Instead of just reflecting on the last six months, you can also use this full moon as an opportunity to talk about or write about how this year went," Simmons suggests. "Moving forward, you might have a clearer idea of what you want to pursue in 2023 due to this final full moon."
---
While you're at it, be sure to check out what planet is in retrograde and what astrology season we're in to make the most of the cosmic energy.
Cute astrology-themed gifts
Brand
Colour
Price
Refine ☵
Sort By