This is how the final Mercury retrograde of 2022—and first of 2023—will affect your zodiac sign
Mercury retrograde is back for more messy times but fear not—our resident astrologer Narayana Montúfar has the cosmic intel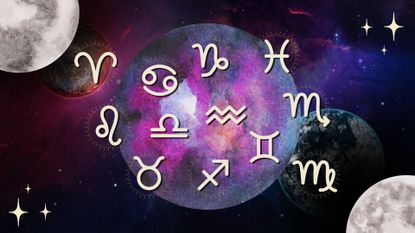 (Image credit: Future)
As if 2022 hadn't been so incredibly transformative already, the universe throws us a last-minute curveball as we transition into the new year! Just two days before we welcome the new year, the first Mercury retrograde of 2023 (which is also the last of 2022), the swift cosmic messenger, begins its retrograde on December 29, lasting until January 18, 2023.
If you're not familiar with the meaning of Mercury retrograde, all things communication, media, and commerce behave in a different manner. This translates into missed emails, lost messages, meaningful collective news, and miscommunications. At a deeper level, Mercury retrograde is an introspective time asking us to see things differently. Since Mercury represents the human thought process, it is a reshaping of the mind that challenges us to abandon old beliefs in favor of newer ways of thinking.
Since Mercury goes retrograde three to four times a year, this is a phenomenon we are relatively used to. But what will be unusual about this retrograde is that it will overlap with the retrograde of Mars. Astronomically speaking, Mercury and Mars are very close to Earth—and the overlapping of their retrogrades will challenge us in ways we haven't felt before. This means that a lot of our ideas, desires, and ambitions will go through a period of transformation as we enter 2023. The pace of life will be extremely slow, making the first three weeks of the year ideal to take a break and even a long vacation.
Meet the expert: Narayana Montúfar
Our inner compass is shifting not only gears but also direction, making it crucial to pause so we can fully embrace a feeling of self-study. This will be especially true in the realm of career and public visibility, as Mercury will be retrograde in the skies of Capricorn, the most ambitious and success-driven of all signs. As you enter 2023, if you have more questions than answers, you're doing it right! Allow for this three-week period to guide you towards that new version of yourself that the universe is instigating you to give birth to. Ask, seek, search, research, review, revise—and the answers you're looking for shall find you!
How this Mercury retrograde will affect your sign
So, are you ready? Get your Mercury retrograde crystals out and read your horoscope for this period below for both your sun and your rising zodiac signs (and don't forget to check your 2023 horoscope predictions too)...
Aries Mercury retrograde horoscope
Mercury goes retrograde in your sector of career and public image, giving you a lot to think about, Aries. Instead of pushing your agenda, take a more mellow approach to your team goals, as this retrograde could bring communication meltdowns. Be very careful with your emails and the way you talk to your superiors. If you're not happy with your job, this is a wonderful time to begin thinking of a career change. If you own your own business, reconsider the way you market yourself and come up with a new message for 2023.
Taurus Mercury retrograde horoscope
In 2022, you've been pushed to change a lot of things about your life and yourself, Taurus. And guess what? As you propel yourself from 2022 to 2023, it's now time to change your belief system! Mercury retrograding in your sector of philosophy of life will bring certain situations to you that will require you to shift your mentality about money, relationships, and even more. We all know you're set in your ways, Taurus, but by daring to change your opinions, you will open the door to a completely new world in the year ahead.
Gemini Mercury retrograde horoscope
There's no way to sugarcoat it, Gemini, this Mercury retrograde will be intense for you. Overlapping with Mars retrograde in your sign from December 29 to January 12, it will transform the way you see the world. Since the social scene will get on your nerves, step away from it to focus on self-study. Take a personality test, get a birth chart reading, or dive into any practice that brings you back to your essence. The universe's message is that something in your life truly needs to change, whether that relates to your career, a serious partnership, or the direction you want your life to take.
Cancer Mercury retrograde horoscope
Mercury going retrograde in your seventh house of partnerships means having to redraw or renegotiate the boundaries within an important relationship. This could either be a romantic or business connection that has been slowly changing or morphing into something else. A lot of rules that have been "unspoken" for a while will have to be brought up and dealt with. If this is a romantic connection, Cancer, you could become closer as a result of this retrograde. If a business partnership ends, it means it wasn't meant to be, as you will find out by late January.
Leo Mercury retrograde horoscope
Be prepared for your productivity to take a toll as you transition into the new year, Leo. Mercury retrograde in your sixth house of work brings misunderstandings and delays to your team and daily interactions due to the need to make changes to your processes. If you work for a company, you might have to find different apps, tools, and ways to process the information. If you work for yourself, reinvigorate your office space by tossing all old paperwork or even moving some of the furniture around. This will create a feeling of truly starting "anew."
Virgo Mercury retrograde horoscope
You might really dislike Mercury retrograde, Virgo—but this retrograde can be good for you, as it could bring a complete energetic reset your way! If you can, take some days off work during the time the Mercury and Mars retrogrades overlap, between December 29 and January 12, as productivity will hit a record low. Instead, focus on rekindling your creativity, as this is the area Mercury requires you to focus on. Playing with colors, shapes, and sounds, or even exposing yourself to art will reinvigorate your creative juices. By the time late January arrives, you will find new sources of inspiration at your disposal.
Libra Mercury retrograde horoscope
Happening in the fourth house of your chart, this retrograde will stir up the energy in your home or family life. You could suddenly feel like your sanctuary no longer reflects who you are. If that's the case, you should consider a remodel or reinvigoration of the vibe by moving around furniture, redecorating, or even painting the walls. Another manifestation of this could be the return of past experiences from your childhood, or old friends or lovers returning for some closure. Regardless, there seems to be a vibe of "making peace with the past."
Scorpio Mercury retrograde horoscope
Mercury goes retrograde in your third house of information, Scorpio, which could mean trouble in your exchanges. What you say, text, DM, or insinuate could be taken out of context, so it will be key that you overcommunicate or ask too many questions to make sure you understand what the other person means. If you own your own business, this retrograde spells the need to change your message and even how you deliver it to your clients. Over the next three weeks, focus on changing your voice to align it with the person you've become.
Sagittarius Mercury retrograde horoscope
Mercury goes retrograde in your sector of money and values, Sagittarius. This is not only the perfect time to come up with a new budget for the year ahead, it's also a primed time to ask yourself what truly holds value for you. For example, if you have many subscriptions to products you barely use or care about, it might be time to cancel them. This will free up a bunch of space on your budget and divert it to more meaningful things in 2023. If you own your own business, it might be time to reconsider the worth of your products to align them with their true value.
Capricorn Mercury retrograde horoscope
You are at the center of this retrograde, Capricorn! Mercury going retrograde in your sign might have you realize that the way people see you is now misaligned with the person you are becoming. Is it the way you talk, dress, or carry yourself? Or perhaps the people they see orbiting around you? This three-week period is all about reframing the way you want people to see you, which might require a new haircut, style, or full wardrobe—but more than anything, overcoming the fear of showing yourself as you truly are!
Aquarius Mercury retrograde horoscope
Mercury goes retrograde in your twelfth house of the subconscious mind, Aquarius, meaning that your spiritual and inner life will be incredibly active over the next three weeks. You will feel a strong pull to retreat and be alone to focus on self-study, driving you to realize how powerful your inner dialogue is. In this short time period, you will realize that your thoughts shape your reality. Begin pinpointing the negative things you think about yourself and shift them to the positive by reciting positive mantras. By late January, you will notice your mind being your strongest, most faithful ally!
Pisces Mercury retrograde 2022 horoscope
Cosmic messenger Mercury goes retrograde in your sector or networking and friendships, Pisces. Be prepared to receive messages that unlock information about who your real friends are! However, make sure you have the entire story before cutting any ties, as misunderstandings will be rampant now. Since Mercury tends to bring blasts from the past, old acquittances could also come back with the desire to reconnect with you. At a deeper level, this is also a time to review your list of hopes and dreams, which is most likely in flux as you welcome 2023.
Cute astrology-themed gifts
Brand
Colour
Price
Refine ☵
Sort By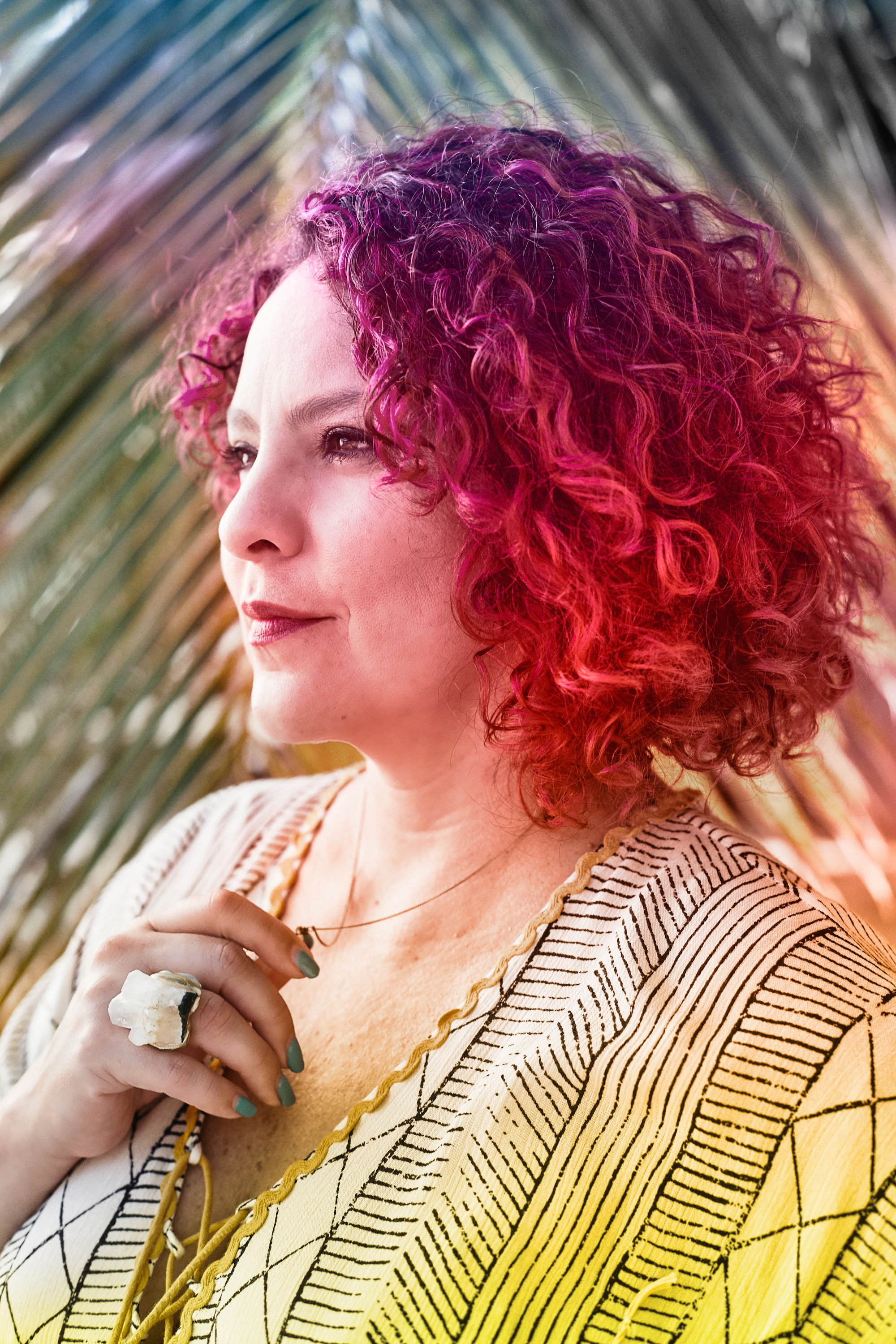 Narayana Montúfar is My Imperfect Life's resident astrologer, responsible for our weekly horoscopes and monthly horoscopes. She's also an artist, writer, and energy healer who finds inspiration in the symbolic language of astrology. An expert in the astrological studies of the Moon, she's the author of Moon Signs: Unlock Your Inner Luminary Power and was featured as one of Medium.com's Authority Magazine 2020's Strong Female Leaders, Destig Magazine's Top Artists to Collect in 2020, and one of Vogue's 13 Astrologers to Follow in 2021.
You can also find her astrological work featured in numerous lifestyle publications like Teen Vogue, Refinery29, InStyle, Brit+Co, Bustle, Pop Sugar, Well + Good, Women's Health, Romper, and more. In her private astrology practice, Narayana's holistic approach seeks to create a positive impact by connecting each one of her clients to the uniqueness of their chart and illuminating their path toward the ultimate state of self-empowerment and self-discovery.