The Missoma Black Friday sale just got better—these are the must-have pieces to add to your basket
Missoma Cyber Monday sale is live...here's what we're shopping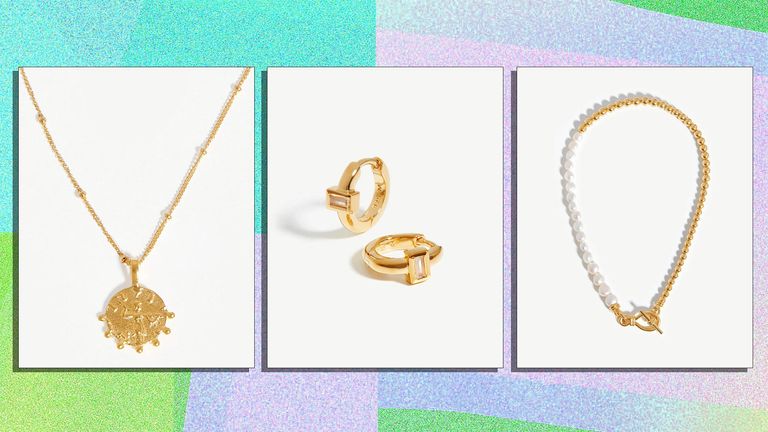 (Image credit: Missoma)
Missoma launched its unmissable Black Friday sale a little earlier this year which saw 25% off site-wide. However, thanks to Cyber Monday (the Monday that falls after Black Friday), the brand has seriously upped the ante giving jewelry lovers everywhere a whopping 40% off 400 styles.
Missoma is our go-to for classic, contemporary, and on-trend pieces (including a rather lovely new fine collection) that adds a much-needed update to our jewelry collections. The right piece of jewelry can be the star of the show or complement your look—there's a reason why timeless jewelry is firmly on our capsule wardrobe checklist.
The Missoma Cyber Monday sale is now live, here's what you can expect and this is our ultimate Missoma shopping list. But you have to be quick, the sale is live until Midnight on Cyber Monday!
What is on our wishlist in Missoma's Black Friday 2021 sale
40% off
20% off
What is included in Missoma's Black Friday sale?
Everything from Missoma's bestselling jewelry items, jewelry boxes, as well as sets, and even the new Harris Reed x Missoma collection is reduced by 25%.
Plus, jewelry that has been given the royal seal of approval will also be on sale, so you can channel your inner Amelia Mignonette Thermopolis Grimaldi Renaldi, or you know, Meghan Markle.
Cast your mind back to Women's Day back in March this year when Kate Middleton was spotted wearing Missoma's Mini Pyramid Charm Hoop Earrings on a video call with Jasmine Harrison, who is the youngest female to sail the Atlantic solo.
While the former Suits actor has previously sported the Interstellar Ring, the Leaf Charm Bracelet and many other demi-fine jewelry items, are also tipped to be discounted in Missoma's Black Friday sale.
A-listers, including Gigi Hadid, Kendall Jenner, Hailey Bieber, as well as Years and Years' Olly Alexander have also donned Missoma arm candy.
So whether you are channeling your inner Kardashian-Jenner, have a penchant for ear curation, or are buying a special someone a gift this Christmas, the Black Friday sale is the ideal opportunity.
What was included in Missoma's Black Friday sale last year?
Last year Missoma took part in the Black Friday sale, which saw the jewelry brand slash price by 25% once again.
When is Missoma Black Friday 2021 sale?
Black Friday falls the day after Thanksgiving. However, Missoma treated customers to a sale that started on the 23rd of November.
But, there's a catch. Shoppers who signed up for Missoma's newsletter received early access to Missoma's Black Friday sale and were able to shop bestsellers, iconic arm candy, such as the signature Fang Choker Necklace, from as early as 22 November.
Speaking about the upcoming sale, CEO and co-founder, Marisa Hordern, said: "No longer is Black Friday a one-day affair, this year our event will run for one whole week and give you 25% off absolutely everything. A Missoma first, with no exclusions whatsoever. "
If that wasn't enough the go-to jewelry label will also be giving back to charity and aim to plant one tree per order made. Missoma has teamed up with TreeSisters once again to offset the carbon footprint, as their goal is to plant one million trees by 2026.
Hordern continued: "We're also working against climate change with reforestation, planting one tree for every order—just one of the many ways we're reducing and offsetting our carbon footprint."
More Black Friday 2021 Fashion Deals
Maisie is a Freelance Writer and Editor, covering e-commerce and lifestyle content for various online publications. She has previously worked for Yahoo UK, Mail Online, Fabulous, The Sun Online, Grazia and Marie Claire UK, where she covered everything from fashion, beauty, travel to royals and celebrity news. When she's not tracking down the best deals and discounts on the latest must-have products, she can be found slathering lotions and potions on, shopping for new clothes her wardrobe can't home, home interiors, or swooning over adorable French Bulldogs—or frantically trying to solve the Sudoku puzzle like it's a challenge on Squid Game.