This is how long it takes people to fall in love with their partner
And how long it takes for them to actually admit it…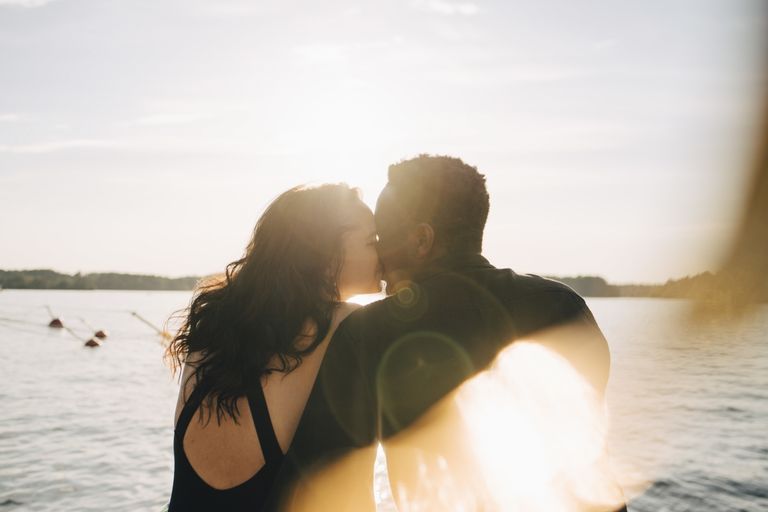 (Image credit: Getty)
Dropping the L-bomb is always a big deal, and it can be difficult to know when is the right time. Especially, if you don't know whether your partner is there yet too.
Well, according to scientific research published in The Journal of Sexual Medicine, it literally only takes a fifth of a second (yes, really) to feel feelings of love towards someone. However, that doesn't mean you should declare your love on the first date.
To actually be 'in love' with someone can take a lot longer. Previous research from Gala Bingo suggests that 43% of Brits say it takes three months for them to fall in love – but 18% wait an additional three months to actually say it out loud.
Overall, 63% say they are well and truly smitten by the six-month mark of dating.
But even when people do feel ready to tell their partner how they feel, things aren't that simple. 16% refuse to utter those three little words until their partner says them first, with women (23%) more guilty of waiting than men (5%).
However, not everyone is the same, with 14% of those surveyed saying they'd tell their beau immediately after they realised.
A spokesperson from Gala Bingo says: 'There's nothing quite like being in love, but the journey itself can be quite turbulent and, unfortunately for us, there are no set rules or guidelines.
'Our research shows everyone's journey is different, and that's probably what makes love so beautiful; no two relationships are the same.'
Aww. We don't know about you, but we're officially feeling warm and fuzzy inside.
Sagal is a journalist, specialising in lifestyle, pop culture, fashion and beauty. She has written for a number of publications including Vogue, Glamour, Stylist, Evening Standard, Bustle, You Magazine, Dazed and Wonderland to name a few.