Is there going to be a To All the Boys 4? Here's what we know so far...
Is there going to be a To All the Boys 4? We've got everything crossed!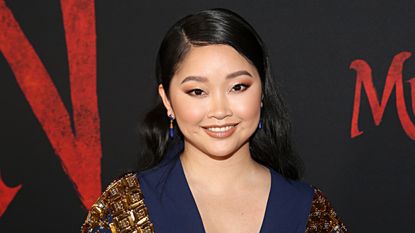 (Image credit: Getty/ Jesse Grant )
The film To All the Boys: Always and Forever finally landed at Netflix, adding even more love hearts to an already pretty romantic month.
But after watching Lara Jean and Peter Kavinsky's love story unfold once again, the question on every fan's mind is—will we actually get to see these two together in a To All the Boys 4?
"There's a line in the movie where it says, 'I never knew that I could feel this sad and this happy at the same time,' and that is exactly how I feel."@LanaCondor on the end of the #ToAllTheBoys trilogy 🥲❤️ #FallonTonight pic.twitter.com/ljYmTpxHBhFebruary 13, 2021
See more
Is there going to be a To All the Boys 4?
The To All the Boys movies are based on the best-selling books by Jenny Han. Like some of our other favorite books, the story is only a trilogy, so there are only three of them to adapt. Sadly, unless a movie is made without the books it looks like the To All the Boys movie series is at the end for now unless author Jenny Han writes another...
But the good news is, the cast is up for it if Jenny puts pen to paper. Lana Condor, who plays Lara Jean Covey in To All the Boys trilogy, did admit she was sad to say goodbye to her character when filming wrapped. The To All the Boys film franchise has been uber-successful on Netflix, and all cast members were eager to come back for a fourth film.
"If author Jenny Han writes a fourth book, sign me up!" Noah Centineo told Variety.
But don't be disheartened, as there's more to come from TATB writer, Jenny Han. Amazon has officially announced that they will be adapting her other trilogy, The Summer I Turned Pretty, into a TV series available to view on Amazon Prime.
Jenny has hinted that we won't have to wait too long for the release and Amazon is yet to confirm an official air date, but it's likely to be sooner than we think.
"The Summer I Turned Pretty is many years in the making, and I'm so excited to tell Belly's story in 2021," Han told Variety.
"For the longtime book fans, I think it will have been worth the wait. For those newly discovering the Summer series, I hope you fall in love with these characters and this place that is so dear to my heart."
'To All the Boys' Author Jenny Han Sets 'The Summer I Turned Pretty' Series at Amazon https://t.co/5pfo99HmOxFebruary 8, 2021
See more
Since December 2020, Kudzai has worked as a trainee journalist at FUTURE, writing about fashion, entertainment and beauty content for My Imperfect Life.

Kudzai previously worked as a freelance fashion wardrobe stylist, directing magazine photoshoots and coordinating the fashion direction of recording artists.

A fully qualified Journalism and Media graduate from De Mont Fort University, Kudzai graduated in the summer of 2020.