Your weekly horoscope is here: April 17 - April 23
Your weekly horoscope is here—and the universe is taking us for a ride...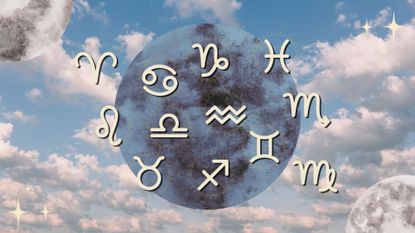 (Image credit: Future)
Hold on to your seat because this week, the universe will take you for a ride! The first eclipse of four that occur in 2023 is arriving mid-week. Eclipses are time-traveling cosmic events that instigate change in our lives—pushing us to evolve.
As much as possible, avoid overloading your agenda, as we will all need more rest. Meaningful events are bound to occur—however, if you can, delay making any major decisions now. In two weeks, we will experience another eclipse, most likely bringing the information we need. This is a new moon solar eclipse, and the themes that it brings for us could very well be present in our lives for the next two years.
Adding another layer of intensity to this week's astral shifts, here comes the second dose of Mercury retrograde 2023. When the cosmic communicator loses speed in the sky, the pace of life slows down. As above, so below! The setbacks and miscommunication you experience can be seen as opportunities for redirection now. Like all Mercury retrograde cycles, this one will invite us to change our minds around something important—our future! From April 21 to May 14, you might also have to rethink or redo your budget. To work with this energy, ask yourself: what is more valuable to me?
Read your horoscope below for your rising as well as your sun sign—and don't forget to check your April 2023 horoscope and your 2023 horoscope predictions too.
Meet the expert: Narayana Montúfar
Weekly horoscope: what does this week have in store for you?
Aries weekly horoscope
A powerful new beginning is coming your way, Aries! This week's eclipse opens a door to a two-year journey of coming home to yourself. If a new opportunity comes around, grab it! However, because power-player Pluto will be involved, it's crucial that you avoid impulsivity or overly assertive behaviors. Starting this week and into mid-May, try tightening your belt. Mercury going retrograde in your money sector will request you to slow down spending now, so you can invest in better things in the future (you can also check your money horoscope for 2023).
Taurus weekly horoscope
You're about to go into a rabbit hole, Taurus! The powerful new moon eclipse might bring information that was stored in your psyche to the surface. Or perhaps, previously hidden information comes to light. You like to take your time—and the good news is that Mercury going retrograde in your sign gives you three weeks to think about how to respond to an important situation. Things are moving at your speed, so take your time looking within.
Gemini weekly horoscope
A new door is opening for you, Gemini! The opportunity to collaborate with some powerful people in your industry could come around this week. However, before fully committing, do your homework by doing some serious soul-searching. Since Mercury is going retrograde, you have some time to think if this opportunity is really for you. Cancel as many plans as possible and embrace deep introspection starting this weekend and for the next three weeks. This will guide you in finding the answers you are looking for!
Cancer weekly horoscope
A fantastic career opportunity could fall on your lap, dear Cancer! This could very well be the culmination of the work that you've done over the past months. However, because Pluto is active right now, you must make sure to get the clauses to work in your favor and not against you. Over the weekend, Mercury going retrograde could shed light on the types of friendships or collaborations that no longer feel right for you. Spend the next three weeks figuring out if an attachment is preventing you from following a dream.
Leo weekly horoscope
This week's powerful eclipse could open the door to a two-year journey that will expand your mind. If the opportunity to study, enter a training course, or take a trip arrives, you should consider it! Whichever experience occurs now will change the way you see the world, bold Leo! On the career front, patience will be required from you as Mercury retrograde brings the need to revise and review projects. Instead of allowing these setbacks to drive you crazy, try having them work for you!
Virgo weekly horoscope
Major news about a partnership could arrive this week, Virgo. If you are in a committed relationship, the events that transpire over the next two years could be intense but will have you become closer. Alternatively, a loan or financial aid you've been applying to could arrive midweek. Since Mercury is going retrograde, however, make sure to carefully read the fine print before signing. It's also key to stay aware that the clauses or terms might be subject to change in the future.
Libra weekly horoscope
You've done a lot of relationship work lately, Libra—and that trend continues! This week's eclipse is the first of many that will occur in your relationship sector, initiating you on a period that will last two years. See the events that take place as an opportunity to change your mind about the way you see unions. Along those lines, Mercury going retrograde in your intimacy sector for the next three weeks will deepen the need to redraw the boundaries in a relationship.
Scorpio weekly horoscope
Stay aware, Scorpio. Even if you're minding your own business, you could be put face-to-face with a tricky situation this week. This could involve a work project or someone in a position of power. This is a time to stay very observant, so tread with care. Mercury is going to activate your partnership sector over the next three weeks, bringing change to this area of your life. Be prepared to have deep conversations that renegotiate the terms between you and a romantic or business partner.
Sagittarius weekly horoscope
A creative project that is close to your heart could suddenly hit a new stage of success or visibility this week. Alternatively, you could be receiving this eclipse energy in the form of a new romance. However, don't be so rushed to commit in the heat of the moment, as the energy could change quite quickly. Then, as Mercury goes retrograde in your health sector, it will ask you to take a look at your wellness practices and if necessary, to make adjustments.
Capricorn weekly horoscope
This is a week to take with calm, Capricorn. The powerful solar eclipse is happening in your home sector, bringing an energy of intensity to your interactions with family or roommates. Don't feel pressured to make decisions now, as these events or conversations will develop in the next few weeks or even months. Then, as Mercury goes retrograde and slows productivity, you're being invited to take more time off to relax, have fun, and reawaken your creativity.
Aquarius weekly horoscope
Watch your words, Aquarius. This week's eclipse will most likely bring exchanges that feel very triggering. While some of them might seem exaggerated, some of them contain critical information for your evolution. Pay attention to what people say and how you respond. Since Mercury goes retrograde in your home sector until May 14, chances are these conversations will take place with a family member, partner, or roommate. If the energy feels intense in your space, rearranging the furniture or art can bring a sense of renewal.
Pisces weekly horoscope
For you, Pisces, money matters will take priority at this eclipse, when a new source of income could arrive, or a new financial situation could be born. While eclipses bring a sense of urgency, know that you will have more time to make a decision, if needed. In two weeks, there will be another eclipse, bringing more clarity. Since Mercury goes retrograde in your communication sector, taking more time away from social media and the internet could do wonders for your sense of well-being.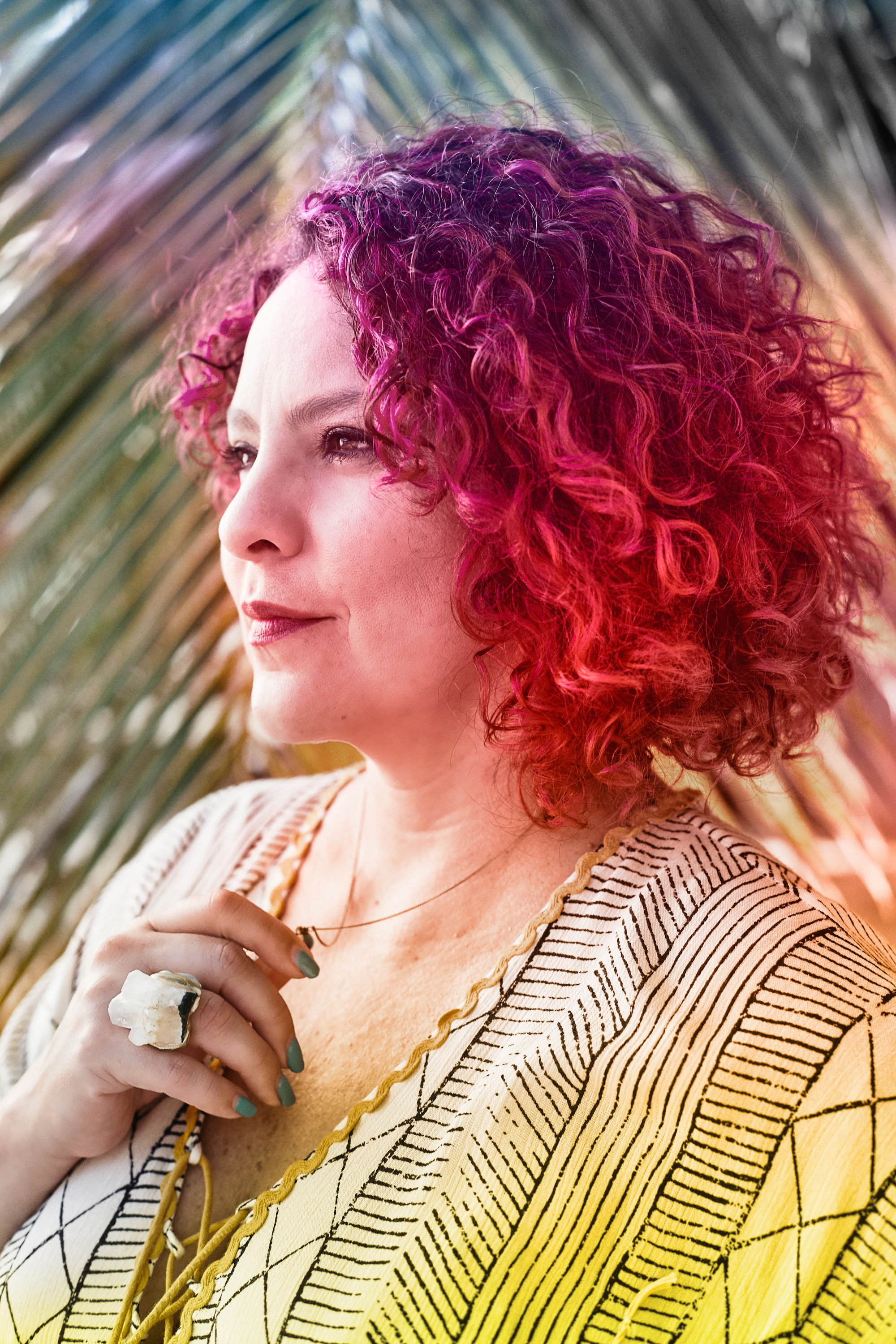 Narayana Montúfar is My Imperfect Life's resident astrologer, responsible for our weekly horoscopes and monthly horoscopes. She's also an artist, writer, and energy healer who finds inspiration in the symbolic language of astrology. An expert in the astrological studies of the Moon, she's the author of Moon Signs: Unlock Your Inner Luminary Power and was featured as one of Medium.com's Authority Magazine 2020's Strong Female Leaders, Destig Magazine's Top Artists to Collect in 2020, and one of Vogue's 13 Astrologers to Follow in 2021.
You can also find her astrological work featured in numerous lifestyle publications like Teen Vogue, Refinery29, InStyle, Brit+Co, Bustle, Pop Sugar, Well + Good, Women's Health, Romper, and more. In her private astrology practice, Narayana's holistic approach seeks to create a positive impact by connecting each one of her clients to the uniqueness of their chart and illuminating their path toward the ultimate state of self-empowerment and self-discovery.