Your weekly horoscope is here: August 1 - August 7
Your weekly horoscope is here—and it's time for fated encounters!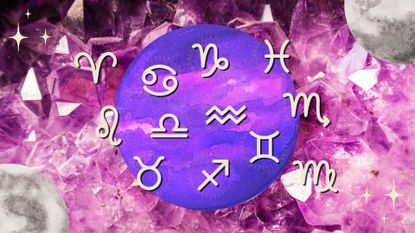 (Image credit: Future)
As we enter August, the sky is brimming with electricity as Mars, Uranus, and the Lunar Node of the Moon meet in Taurus. This rare conjunction is creating new paths, but we will have to take risks to make use of the opportunities that are available to us.
This is also a great week for fun and romance, as Venus, the planet of love, creates beautiful connections with the three planets mentioned above. Fated encounters could very well happen at the beginning of the week, so if you're looking to connect with new people, make sure to attend dinner parties or the events you get invited to.
On Wednesday, our minds will begin racing with thoughts as Mercury, the ruler of all things communication, enters the skies of Virgo. From August 3 to August 24, our ability to analyze, write, speak, and communicate will be at its strongest for the entire year. These days are fabulous for brainstorming new ideas and working on projects that need focus, analysis, and precision.
Lastly, the weekend brings an intense energy as the Moon in Scorpio puts us in a pensive mood. Under this weather, we could even ditch socializing, desiring to spend time alone. Mars will also be clashing with Saturn, insinuating that it is not a weekend to go crazy or take big risks.
Read your horoscope below for your rising as well as your sun sign (and don't forget to check your August monthly horoscope, your 2022 horoscope predictions and the calendar of August astrology events).
Meet the expert: Narayana Montúfar
Weekly horoscope: what does this week have in store for you?
Aries weekly horoscope
This is an exciting week for you, Aries! Mars connecting with Uranus this week is instigating you to see life from a completely new perspective. Take the road less traveled, make new friends, and write down the ideas that you come up with. If you are partnered, sweet vibes surround your home this week, making the beginning of the week the perfect time to connect and maybe even try some fun things in the bedroom if the energy feels right!
Taurus weekly horoscope
Get weird, Taurus! This week's astrology is asking you to get in touch with your wild side. If you ever wanted to try something new and exciting, the beginning of the week is the perfect time to go for it. Mercury enters your fifth house of fun on Wednesday, making the next three weeks ideal to play a vacation, sign up for new dating apps, or simply enjoy more free time with your VIPs enjoying life. This is also an incredible time to get back in touch with your creativity.
Gemini weekly horoscope
You are heading to a sweet week, Gemini! An unexpected sum of money could hit your bank account at the beginning of the week. Alternatively, information that is crucial for you to know could be released, so pay attention to what you hear. As Mercury enters Virgo, your communicative abilities become incredibly strong. Use the next three weeks to focus on shaping up a project that is close to your heart, since you will not encounter this energy again for the rest of the year.
Cancer weekly horoscope
It's time to mingle, dear Crab! As Venus in your sign connects with planets in your eleventh house of partnerships, the universe really wants you to meet new people. And by the way, these peeps could be weird or eccentric in the best of ways! As Mercury enters Virgo, communication ramps up for every sign but even more for you. You tend to be shy, but you could be an absolute chatterbox for the next three weeks as Mercury instigates you to share your ideas.
Leo weekly horoscope
Life could be intense at work at the beginning of the week, Leo. If unexpected news arrives, try going with the flow as much as possible, as there could be a blessing in disguise. Remember that this year is all about learning fluidity and open-mindedness, and this week is a re-activation of that energy. If you have a partner, a serious conversation could be in the cards at the week's end. Being honest about how you feel will be incredibly important.
Virgo weekly horoscope
What's at the top of your bucket list, Virgo? The beginning of the week is an amazing time to book that trip to Egypt or Patagonia, while the universe inspires you to cross something off that list. On Wednesday, Mercury enters your sign, putting your words in a powerful new position. From August 3 to August 24, your ability to focus will deepen, and your negotiation skills will strengthen. You also have the gift of gab, and you might even desire to socialize more than normal. Enjoy!
Libra weekly horoscope
Sweet news about your career could arrive this week, Libra. They could be about more money and more freedom, which may have a great effect on your life in general. Be open to changes in your daily work routine, even if they seem strange at first. Then, as Mercury enters Virgo, it activates your house of subconscious mind. The next three weeks are ideal to create awareness around the motives behind your actions. Your intuition will also be spot-on, so trust the messages it will be delivering to you.
Scorpio weekly horoscope
A relationship could undergo major changes at the beginning of the week, Scorpio. This has been a long time coming, so ride the wave of change as much as you can! If you look beneath the surface, it could very well bring you a feeling of liberation. Mercury entering Virgo on Wednesday sets you up for three weeks in which collaboration and networking bring you luck and abundance. It's time to put yourself (and your fabulous work) out there!
Sagittarius weekly horoscope
A new person could come into your life this week, Sagittarius, as the astrological transits activate your seventh house of partnerships. While this could mean a romantic (or business) relationship getting serious, it could also mean beginning to work with a coach or counselor over the next four weeks. You do well with groups of people, but for the next three weeks, you will get more done dealing one-on-one as Mercury instigates these types of connections.
Capricorn weekly horoscope
Schedule some time for fun in your calendar at the beginning of the week, Capricorn. As Venus and Mars activate your relationship houses, you could be running into some fun. If you are single, it's time to hit the town or update your dating apps. If you are partnered, trying new things in the bedroom could appeal to you this week. Do keep in mind that the end of the week could be intense, as a funky energy comes in on Sunday. Keep a low profile this weekend!
Aquarius weekly horoscope
There seems to be an element of change at home or in an important environment. The energy has been building up for this moment for quite some time, so open your heart and mind to what's ending, beginning, or morphing into something new! On Wednesday, you begin a new chapter along your spiritual journey, when learning about astrology, energy healing, and occult studies could fascinate you. If you have a partner, focusing on these activities could even bring you closer together, Aquarius.
Pisces weekly horoscope
This week's astrology is ideal for socializing and having fun, Pisces! As the planets activate your fifth and third houses, it's time to get in touch with people who inspire you and get you back in touch with your creativity. Your partnership also gets lit as Mercury enters Virgo, so for the next three weeks, you could feel the need to get serious with someone. If you already have a partner, it looks like you will be focusing on them more for the next three weeks.
Cute astrology-themed gifts
Brand
Colour
Price
Refine ☵
Sort By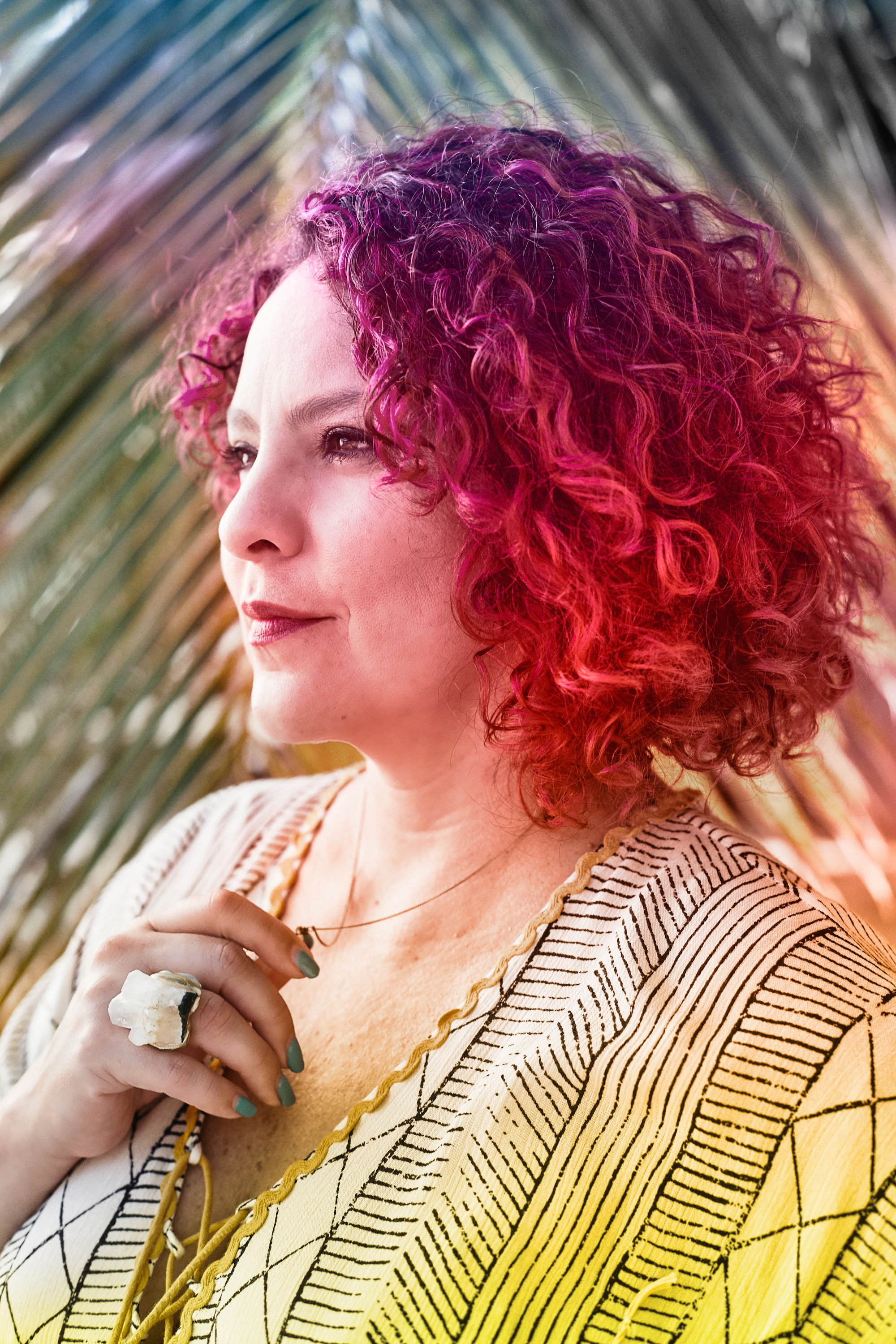 Narayana Montúfar is My Imperfect Life's resident astrologer, responsible for our weekly horoscopes and monthly horoscopes. She's also an artist, writer, and energy healer who finds inspiration in the symbolic language of astrology. An expert in the astrological studies of the Moon, she's the author of Moon Signs: Unlock Your Inner Luminary Power and was featured as one of Medium.com's Authority Magazine 2020's Strong Female Leaders, Destig Magazine's Top Artists to Collect in 2020, and one of Vogue's 13 Astrologers to Follow in 2021.
You can also find her astrological work featured in numerous lifestyle publications like Teen Vogue, Refinery29, InStyle, Brit+Co, Bustle, Pop Sugar, Well + Good, Women's Health, Romper, and more. In her private astrology practice, Narayana's holistic approach seeks to create a positive impact by connecting each one of her clients to the uniqueness of their chart and illuminating their path toward the ultimate state of self-empowerment and self-discovery.