Your weekly horoscope is here: August 7 - August 13
Your weekly horoscope is here—and we are up against a potent week!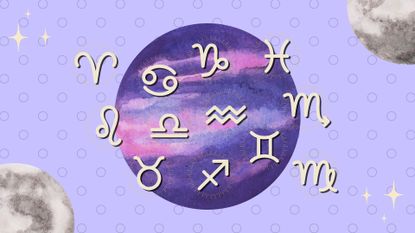 (Image credit: Future)
Hold on to your seat—because we are up against a potent week! Over the days ahead, we have the auspicious Lions Gate Portal. On the other hand, we will be in the thick of Venus retrograde, putting all kinds of relationships to the forefront. If certain connections no longer feed your soul, be prepared to let them go as the cosmos exposes energetic imbalances. You will be receiving the green light to walk away and stand up for yourself, basking in a feeling of complete liberation!
If you feel like someone doesn't see your light, by the time the weekend arrives, it will be very obvious why that relationship needed to end. Over the weekend, retrograde Venus meets with the sun and asteroid Juno meets Pluto, bringing the answers we've been seeking to find out! Here's a hint: If the person you're dealing with elevates you in seeking transformation and feeling your own power, the relationship is worth fighting for. But if feelings of control or manipulation creep in, you will know it's best to say your goodbyes.
Luckily, we do receive a boost from the universe to focus our energy on another area of our lives. On Tuesday, Mercury meets with asteroid Pallas Athene, unleashing an objective and strategic influence that can be harnessed to collect information and put a plan in place. Our minds will be working overtime all week, asking us to focus on capturing the data and details we will need to come up with our next business plan.
Ready to check your weekly horoscope? Read below for your sign as well as your rising and don't forget to check your August 2023 horoscope and your 2023 horoscope predictions too.
Meet the expert: Narayana Montúfar
Weekly horoscope: what does this week have in store for you?
Aries weekly horoscope
Have you been texting or reconnecting with an old flame, Aries? Well, if you think you made a mistake by rekindling your romance, this week's astral dance provides you a doorway out! Chances are, you truly came together searching for closure, as the retrogrades of Venus are classic for instigating the real endings of chapters. If you're still unsure of what you truly want, the weekend brings you, if not the last piece of the puzzle, one of the most revealing ones.
Taurus weekly horoscope
Seek freedom, Taurus. If you've been waiting for the perfect moment to retrieve your energy from a relationship, project, or job, it doesn't get better than this week! The cosmic liberator, Uranus, will be sending you signals on what needs to be removed from your life. This energy will be especially obvious when you're feeling anxious, so pay attention! As soon as the weekend arrives, you will realize why your future looks brighter when you truly learn to "let go."
Gemini weekly horoscope
Amid this week's chaos, you can get a lot done, Gemini. Your planet, Mercury, gets infused with the intelligence and intuition of asteroid Pallas Athene. This means that you have the gift of strategy available to you all week, which you can harness to come up with any ideas that can be helpful for either your career or a personal situation that's been plaguing your mind. The concepts you come up with now are sure to help you expand in the future!
Cancer weekly horoscope
Stay connected to your power, Cancer. This week, asteroid Juno in your sign connects with Pluto, speaking about the possibility of an important commitment being made. By all means, follow your bliss—however, pay attention to what your gut and your feelings are trying to tell you. If your instincts are asking you to wait or delay any important decisions, you might want to listen and not let yourself be impressed by the promises or the flash!
Leo weekly horoscope
You're halfway in this process of reinvention that Venus retrograde has instigated in you. This involves abandoning old habits and seeking new flavors—and this week, Leo, you're being invited to focus on the first step! You're receiving a golden and rare opportunity to (finally!) take off those worn-out shoes, toss that old brush, or let that toxic relationship go. By the time the weekend arrives, an aha-moment brings you a glimpse into the new energies that will be guiding you during step number two.
Virgo weekly horoscope
Pull out that forgotten bucket list, Virgo. While everyone gets deep into relationship drama this week, you get the quiet you need to focus on yourself! Regardless of the nature of your goals, Mars, Mercury, and asteroid Pallas team up to assist you in putting up a plan to make them happen! Think big and long-term goals here: How will you make that Egypt or Timbuctoo trip happen? Or… when will you become the CEO of your company?! It's time to start drafting your plan of attack!
Libra weekly horoscope
Be prepared for some big tea to be spilled, Libra. As retrograde Venus connects with three other celestial forces, secrets, break-ups, and shocking news involving a friend or an acquaintance are bound to come in! Hopefully, these don't involve you, but if they do, know that there is no way back to the past. Acting and reacting from a place of full integrity is key now, as people will be watching and taking note of what's truly going on.
Scorpio weekly horoscope
Changes could be on the horizon concerning your career or future goals, Scorpio. Under this astro-weather, you could realize that a job or project no longer speaks to you the way it first did. If this happens, don't force yourself to keep going with it. Instead, lean on the feeling of liberation—because in the end, you could be protected from something that will not be aligned with your highest good. That epiphany could come in as soon as the weekend arrives!
Sagittarius weekly horoscope
Don't get distracted, stay the course, Sagittarius! A total of three celestial forces—Mercury, Mars, and asteroid Pallas—team up to help you in a project of data analysis, research, or business strategy. But even if you're not in those types of industries, you are being invited to get stuff done at your job. Here's why: This week's energy is extremely useful and productive and will not repeat for quite some time. So… you might as well take advantage now while you can!
Capricorn weekly horoscope
Are you getting close to signing a deal, Capricorn? If you are, try moving through this process slowly and carefully. Asteroid Juno activates Pluto in your sign, speaking of the possibility of this relationship, connection, or partnership having hidden clauses. If you can delay things, it might be best to wait until next week, as a lot of information is set to be revealed by the time the weekend arrives, once Venus and the sun have their legendary kiss.
Aquarius weekly horoscope
Last week's supermoon in your sign was potent, and the revelations that it brought keep on developing this week, Aquarius. Unfortunately, a partnership or agreement might come to an end now. However, try seeing its good side, as this transformative process you're in is only revealing what's been a long time coming and building up over time. As soon as the weekend comes, a ray of light illuminates all the whys!
Pisces weekly horoscope
You seem to be getting ready to close a deal, partnership, or project, Pisces. And to get that done, you might have to deal with some re-doing, re-vamping, and re-thinking of certain products or deliveries. Along this process, think differently—because under this week's cosmic dance, sticking to the tried-and-true methods will not be helpful. Tinkering, testing new palettes, and coloring outside the lines are the vibe now, and what will get you to the other side!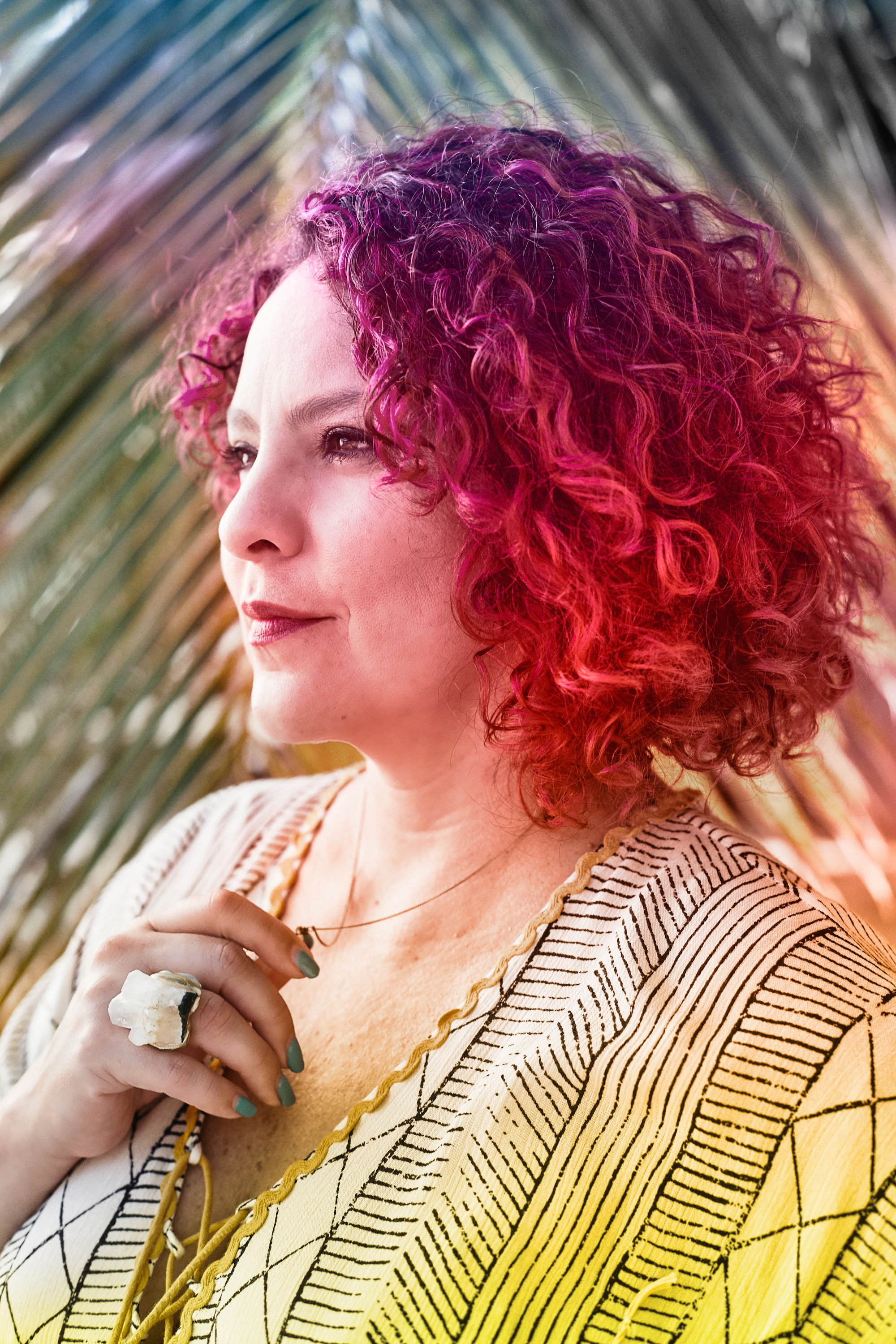 Narayana Montúfar is My Imperfect Life's resident astrologer, responsible for our weekly horoscopes and monthly horoscopes. She's also an artist, writer, and energy healer who finds inspiration in the symbolic language of astrology. An expert in the astrological studies of the Moon, she's the author of Moon Signs: Unlock Your Inner Luminary Power and was featured as one of Medium.com's Authority Magazine 2020's Strong Female Leaders, Destig Magazine's Top Artists to Collect in 2020, and one of Vogue's 13 Astrologers to Follow in 2021.
You can also find her astrological work featured in numerous lifestyle publications like Teen Vogue, Refinery29, InStyle, Brit+Co, Bustle, Pop Sugar, Well + Good, Women's Health, Romper, and more. In her private astrology practice, Narayana's holistic approach seeks to create a positive impact by connecting each one of her clients to the uniqueness of their chart and illuminating their path toward the ultimate state of self-empowerment and self-discovery.