Your weekly horoscope is here: December 26 - January 1
Your weekly horoscope is here—and this week is all about relaxation and spending time with loved ones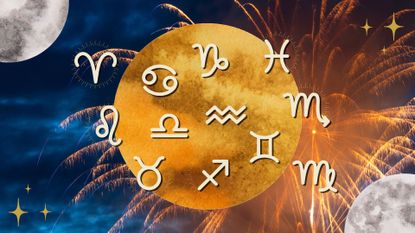 (Image credit: Future)
Welcome to your last weekly horoscope of 2022! Can you believe the year is over?! But before you pull out pen and paper, know that, unlike most years, the energetic portal taking us from 2022 to 2023 is different, meaning your weekly horoscope will be a little bit different. This is not one of those years to rush to set intentions due to Mars being retrograde and Mercury also going into retrograde this week (which is actually the first 2023 Mercury retrograde). Instead, what the universe wants us to do is embrace a quiet vibe of deep introspection.
With no pressure coming from above, this is a time to chill, relax, and celebrate with the ones you love. 2022 was a year of massive change, so why not pat ourselves on the back? Celebration is incredibly important, so don't forget to treat yourself to something nice. Things do get intense towards the end of the week as Venus, the planet of love and relationships, aligns with intense Pluto. Being a combination that triumphs deeper connections over surface-level ones, it will inspire us to welcome the new year with people who we feel comfortable with.
As we dip our toes into the waters of 2023, the legendary moon will be in Taurus, which is a positive omen. Lunar energy loves the influence sign of the Bull, which will help us step into the future with a mindset of confidence, excitement, and deep trust in being guided by the universe!
Time to check your weekly horoscope for your zodiac sign—and don't forget to get ahead and check your 2023 horoscope, as well as your love horoscope for 2023...
Meet the expert: Narayana Montúfar
Weekly horoscope: what does this week have in store for you?
Aries weekly horoscope
With a total of three planets traveling in your career sector, you could be feeling impatient to see your ambitions coming to reality. However, don't make any moves now, as Mercury goes retrograde in your sector of career. Things get intense on New Year's Eve with the moon in your sign clashing with a total of three planets. Since you might be feeling a bit sensitive, jump into the new year surrounded by only your closest family and friends.
Taurus weekly horoscope
Feel the shift in energy, Taurus. You are leaving behind one of the hardest years and as you step into your future, you can see it is full of possibilities! While this is not a time to set intentions, it is a fabulous moment to absorb information that will be useful in the future. Make sure to spend time alone on Sunday, December 1. The moon will be in your sign activating the genius planet Uranus and filling your mind with exciting new ideas.
Gemini weekly horoscope
It's that time again, Gemini! Communication guru, Mercury, goes retrograde this week. Since Mercury is your planet, this is bound to shift your normally outgoing personality into one of deep reflection. It's okay to not feel social; you are going through a major transformation, so give yourself space and time to be in your feels this week. Over the weekend, major epiphanies are in store when you turn off the noise and stay alert to the signs you receive.
Cancer weekly horoscope
Let it all out, Cancer! As one of the most emotional signs, you feel intensely. And as you ring in the new year, the current three planets traveling in the skies of Capricorn are illuminating deep and previously repressed feelings that still live inside of you. While it might not be the most celebratory thing to do for New Year's Eve, allow yourself to fully process them. By getting acquainted with these surfacing feelings, you're setting yourself up for a powerful 2023!
Leo weekly horoscope
Honor your growth, Leo. A total of four planetary influences occupy your work sector this week, which could translate into pressure to put in extra hours of effort as the year comes to a close. But with Mercury going retrograde in this part of your chart, your energy is best spent resting and reflecting. You've overcome one of the hardest years to date, which calls for a celebration! End the year by making a list of your 2022 accomplishments.
Virgo weekly horoscope
You're not usually one to look for attention, Virgo—but as the year ends, you might be feeling the need to be seen. If you're single, grab a few of your besties and plan an outing to celebrate the new year. If you are partnered, however, the stars perfectly align for you to connect with your love as you reminisce some of your most 2022 memorable moments. Reaching deep intimacy is possible as you welcome 2023 together!
Libra weekly horoscope
You're a social butterfly, Libra, but this week, you might feel a deep need to stay close to home. The astrological vibe, in fact, is ideal for hosting a small get-together with your family and/or your VIPs, in the spirit of celebration. As you share this special moment with the ones you love, pay attention to what they have to say, as someone could share a piece of information that will answer a question that has been hunting you for some time.
Scorpio weekly horoscope
As 2022 comes to a close, you're feeling yourself, Scorpio. Mercury and Venus activate Pluto, your planetary ruler this week, giving you the gift of gab and shooting your charm off the charts. Even with Mercury going retrograde, you could be feeling social and in need of some attention. Go ahead and grab it as you celebrate yourself coming out as a winner in what was a pretty challenging year! If you don't celebrate yourself, who will?!
Sagittarius weekly horoscope
You're closing 2022 in a somewhat serious mood, Sagittarius. The area of money, value, and even material possessions seems to be on your mind, which is a theme you will be working with over the next few weeks (don't forget to check out your money horoscope for 2023). If you're unhappy with how you handled your finances in 2022, don't beat yourself up over it. But do pay attention to what happens this week, as you could be receiving information that will be useful in the year ahead.
Capricorn weekly horoscope
You tend to like your time alone more than most, Capricorn—but with four planets activating your sign this week, you're most likely feeling energized! If you're feeling social and chatty, make plans to get some of your besties together to celebrate the arrival of a brand-new year, especially if you're one of those Capricorns who have birthdays this week! You're bound to have a fun, incredible time celebrating yourself and might even meet inspiring personalities as you transition into 2023!
Aquarius weekly horoscope
As social as you are, Aquarius, you might receive a lot of invitations to celebrate the arrival of the new year. However, you might not be feeling up for it, as a total of four planets occupy your sector of solitude, bringing a quiet energy of deep reflection to your week. 2022 was an incredibly important year for you and giving yourself time to fully process it all could even bring that big aha moment you've been yearning for.
Pisces weekly horoscope
The moon visits your sign midweek, Pisces, when you might be feeling a bit sensitive and in need of rest. Once the weekend arrives, you could be feeling social and in need of connecting with others. Listen to that call—because if you decide to be social, you could end up meeting someone interesting and that could have a future impact on your life. Even if you're not working this week, try embodying a masterful networker as you welcome the new year!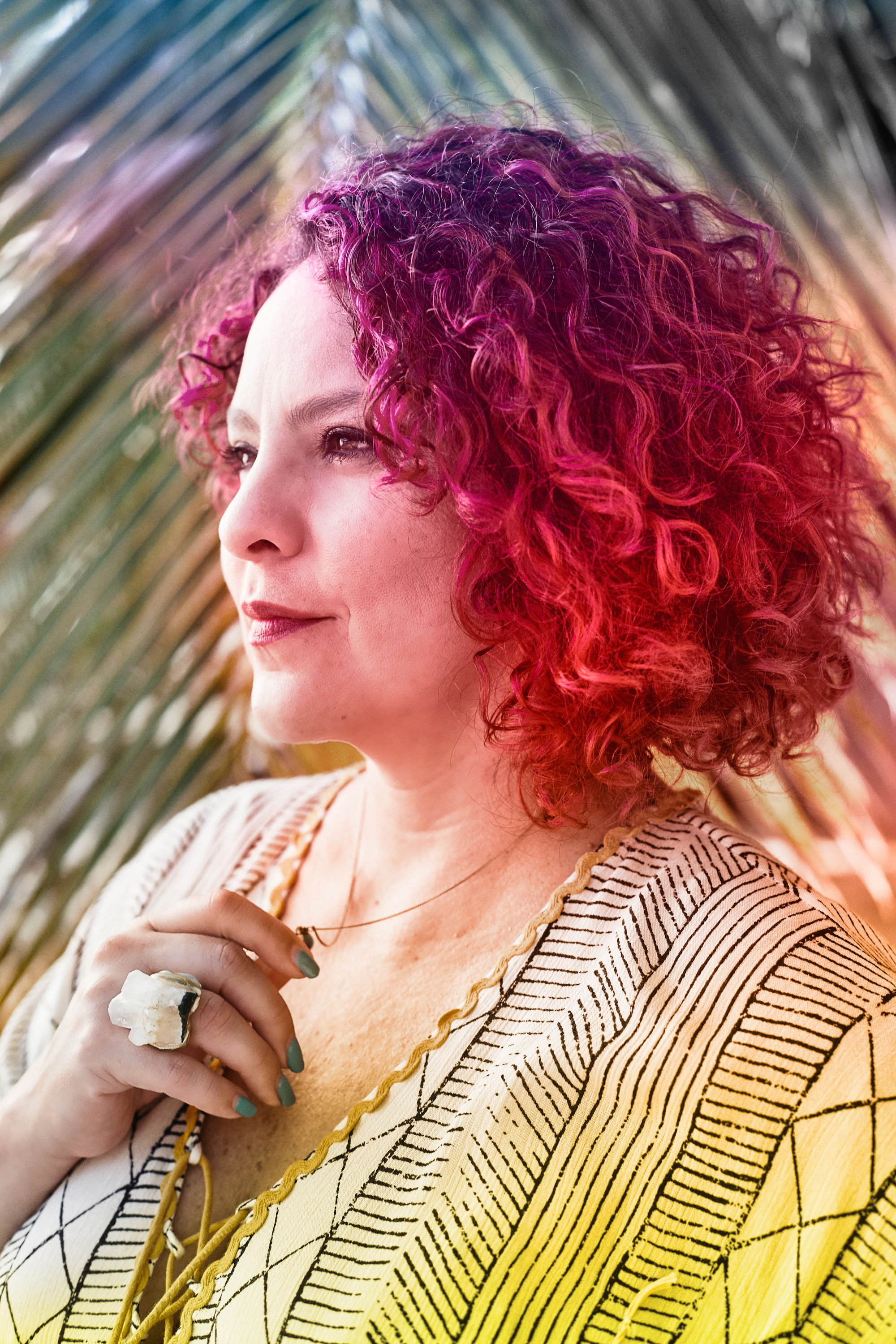 Narayana Montúfar is My Imperfect Life's resident astrologer, responsible for our weekly horoscopes and monthly horoscopes. She's also an artist, writer, and energy healer who finds inspiration in the symbolic language of astrology. An expert in the astrological studies of the Moon, she's the author of Moon Signs: Unlock Your Inner Luminary Power and was featured as one of Medium.com's Authority Magazine 2020's Strong Female Leaders, Destig Magazine's Top Artists to Collect in 2020, and one of Vogue's 13 Astrologers to Follow in 2021.
You can also find her astrological work featured in numerous lifestyle publications like Teen Vogue, Refinery29, InStyle, Brit+Co, Bustle, Pop Sugar, Well + Good, Women's Health, Romper, and more. In her private astrology practice, Narayana's holistic approach seeks to create a positive impact by connecting each one of her clients to the uniqueness of their chart and illuminating their path toward the ultimate state of self-empowerment and self-discovery.